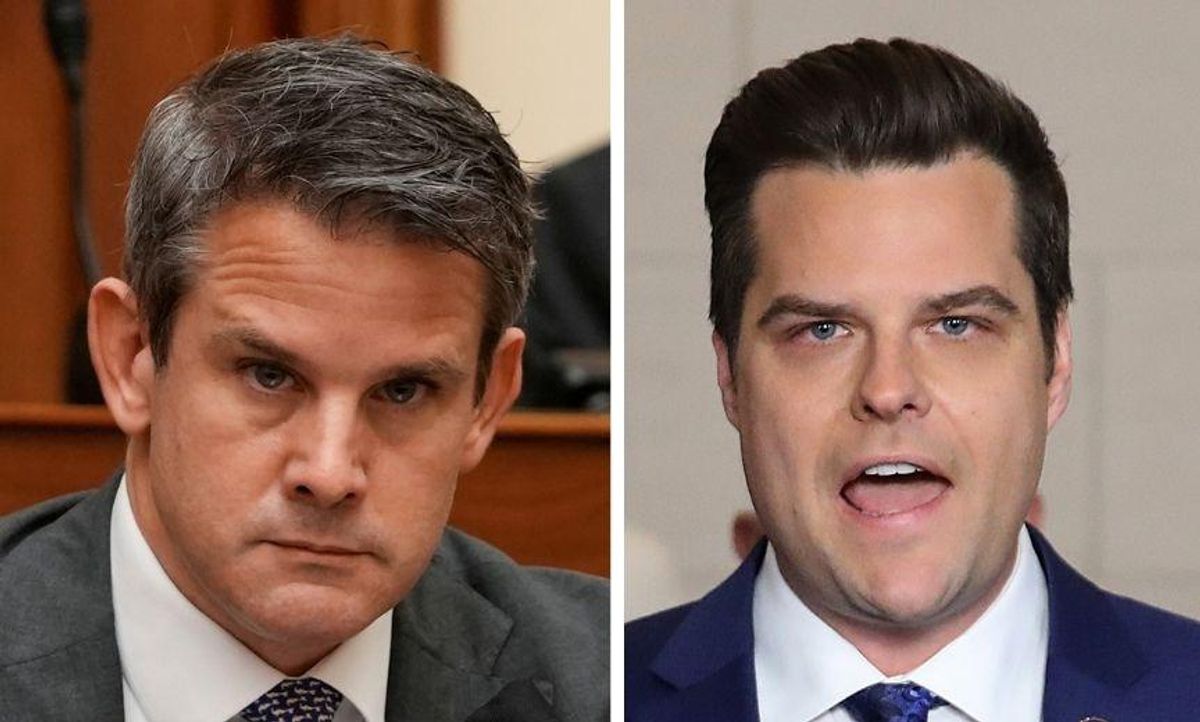 Ken Cedeno-Pool/Getty Images // Mark Wilson/Getty Images
Far-right Congressman Matt Gaetz (R-FL) continues to face backlash after the public disclosure of a federal investigation into his potential sex trafficking of a minor.
The investigation, which began under former President Donald Trump's Justice Department, centers around a possible sexual relationship between Gaetz and a 17 year old girl—and whether he paid for her to travel across state lines.
News of the investigation opened the door to a bevy of news reports regarding Gaetz's behavior as a Congressman, including allegations that he showed nude pictures of his sexual partners to colleagues on the House floor, and that—during his time in the Florida state legislature—he participated in a game assigning points to sexual partners.
But no developments have been as damning as a recent report in the Daily Beast, uncovering Venmo transactions between Gaetz and Florida tax collector Joel Greenberg—who was indicted on 33 counts including sex trafficking, and recently indicated he was cooperating with federal authorities.
According to the reports, Gaetz sent Greenberg $900 in 2018. The morning after, Greenberg distributed $900 to three different women, one of whom had just turned 18.
One Republican House Member—Congressman Adam Kinzinger of Illinois—is calling on him to resign in light of the new reporting.
Kinzinger is the first House Republican to call for Gaetz's resignation. Before the Daily Beast's story broke, House Minority Leader Kevin McCarthy (D-CA) called the allegations "serious" and said he would support Gaetz's removal from House committees if the allegations were proven.
Also before the Beast's reporting, only a few of Gaetz's Republican colleagues unequivocally defended him. Among those were Representatives Jim Jordan of Ohio and Marjorie Taylor Greene of Georgia.
People largely agreed with Kinzinger.
Kinzinger earned the ire of most conservatives, including some of his own family members, during the Trump era and especially after the 2020 election, where Kinzinger voted to impeach Trump for inciting an insurrection. He's frequently criticized both Trump and his enablers, denouncing the QAnon conspiracy theory and calling for the deletion of Trump's Twitter. Despite this, Kinzinger voted in line with Trump's agenda 90 percent of the time.
It's unclear if Kinzinger will once again be the lone Republican voicing opposition within his party—or if more conservatives will come out against Gaetz.
For his part, Gaetz continues to fervently deny all of the allegations. Before the Daily Beast's reporting, he insisted he wouldn't be resigning.