France pledges to cut out coal by 2023 in the wake of Donald Trump's election
16 December 2016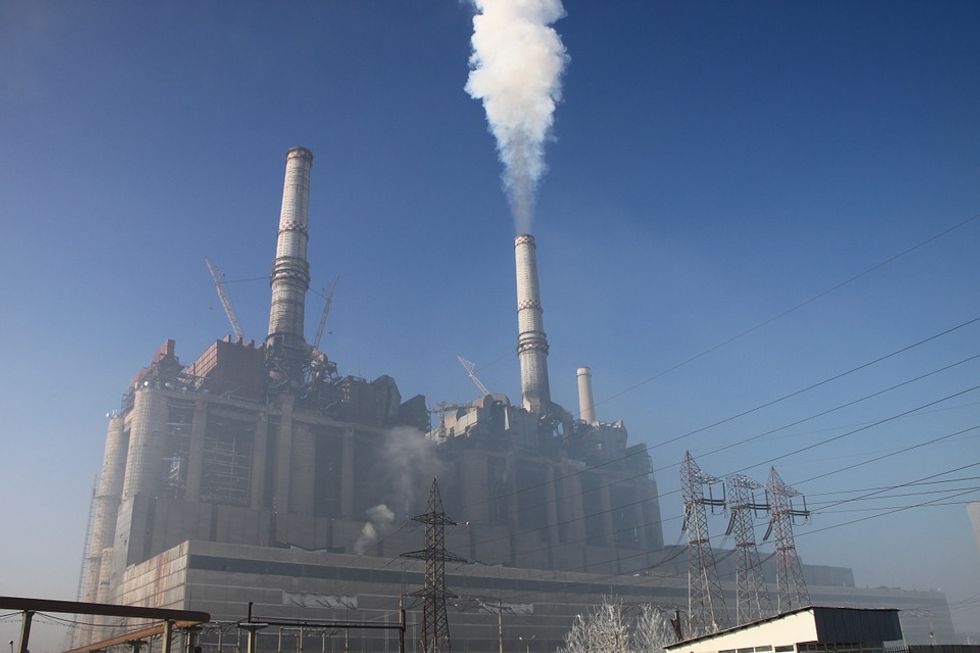 [DIGEST: IFL Science, IB Times, The Independent, The Washington Post]
French President Francois Hollande announced that France will phase out coal power plants by 2023. He made the announcement during a keynote address at the annual United Nations World Climate Change Conference, which took place last week in Marrakech, Morocco.
France is already a leader in clean energy. It currently generates just four percent of its power from coal. Around 75 percent comes from nuclear power plants. It generates so much nuclear power that it exports it to nearby nations, bringing in about $3.2 billion annually.
The mood at the conference was described as "defiant" in the wake of the election of President-elect Donald Trump. Hollande has not been shy with his dislike for Trump. He publicly stated that Trump's election opened up a "period of uncertainty." Prior to Trump's election, Hollande said that his "excesses make you want to retch."
However, Hollande was full of praise for President Obama. "The role played by Barack Obama was crucial in achieving the Paris agreement," Hollande said in his address. He then added, in what many have perceived as a shot at Trump, that signing on to the treaty is "irreversible."
Other countries present recommitted to their pledges made during the Paris Accord. The United Kingdom plans to shut down all its coal-fired power plants by 2025, in favor of natural gas. Germany plans to cut its greenhouse gas emissions by 95 percent by 2050.
China, too, has committed to fighting global warming "whatever the circumstances," although it stressed the importance
of United States cooperation in this commitment. "I hope the Republican administration will continue to support the process of tackling global warming," said China's foreign Minister Liu Zhenmin. "We have to expect they will take a right and smart decision."
Despite Zhenmin's hopeful expectation, Trump's commitment to addressing global warming is nonexistent. He famously tweeted that global warming is a hoax created by the Chinese.
[embed][/embed]
He vowed to rollback President Obama's Clean Power Plan and get rid of other "unnecessary" rules aimed at the oil, gas and coal sectors. He also recently tapped climate change denier Myron Ebell to oversee the Environmental Protection Agency transition. Ebell, who is not a scientist, has argued for opening up more federal land for logging, oil exploration and coal mining. Ebell was also against the Paris Accord and urged the Senate to reject it.  
The current administration will continue to work toward the goals of the Paris Accord, US Secretary of State John Kerry confirmed. "The evidence is mounting in ways that people in public life should not dare to avoid accepting as a mandate of action," said Kerry.
Even with U.S. and Chinese cooperation, the Paris Accord may not go far enough. A report by the United Nations Environmental Program said that more cuts were needed in order to keep the Earth's temperature below the disastrous two-degree rise from pre-industrial levels. "The Paris Agreement will slow climate change," said Erik Solheim, the head of UNEP, "But it's still not good enough if we are to stand a chance of avoiding serious climate change."
With Trump at the helm, this cooperation is anything but certain.
Keep reading... Show less