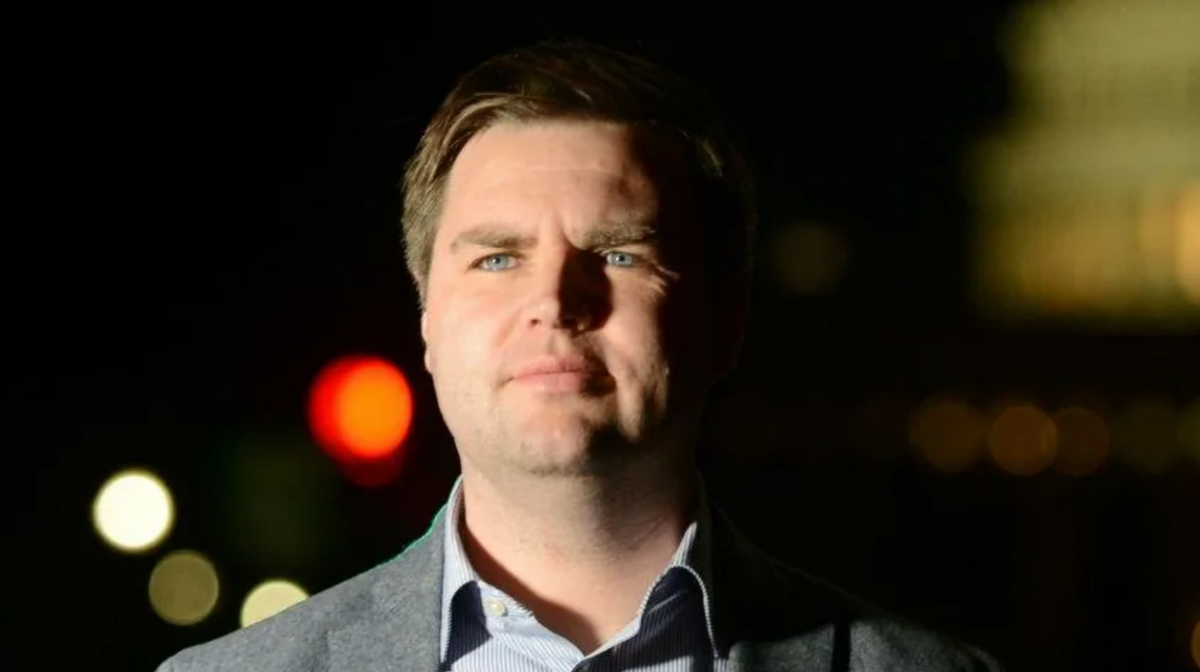 Astrid Riecken For The Washington Post via Getty Images
Republican U.S. Senate candidate J.D. Vance of Ohio took a major rightward swing ahead of announcing his 2022 campaign. He's embraced anti-intellectualism, defended white supremacist conspiracy theories, and downplayed Russia's brutal invasion of Ukraine.
But in a recent, ill-advised tweet, Vance may have inadvertently taken a position many of his ideological counterparts deem as far-left as it gets.
This past weekend, France had the first round of its presidential elections. As expected, incumbent Emmanuel Macron and far-right National Assembly Member Marine Le Pen were the top vote-getters, with Macron winning by under five percentage points. The pair will now go to a runoff before the end of the month in an election that's expected to be much closer than their 2017 matchup, which Macron won with more than 66 percent of the vote.
In his tweet, Vance alluded to a "buddy" of his in France who falsely claimed the election was already over. The Hillbilly Elegy author proceeded to long for the United States to be a "first world country" where elections are decided that quickly.
Never mind that, with the exception of the 2020 election that saw an unprecedented number of pandemic-induced mail ballots, the winner of the U.S. presidential election is often known by the end of the night or in the early hours of the morning.
What's more, a major reason U.S. election results can be delayed is because presidential elections aren't decided by popular vote, but by state electoral votes. A winner can't be known until the result is clear in enough states to amount to 270 votes for a single candidate. These results are often delayed even further by differing elections policies between states.
This was extremely clear in the 2020 election as officials raced to count the heavy numbers of mail-in ballots, which take longer to process. While some states had policies that allowed them to begin counting and processing early mail-in ballots ahead of Election Day, other states couldn't begin processing these ballots until the day of the election.
As such, some took Vance's tweet as an endorsement of Democratic calls to abolish the electoral college and instead rely on a popular vote—a move that would require a constitutional amendment and prove disastrous for Republicans, as only one Republican presidential candidate has won the popular vote since 1988.

Social media users trolled Vance amid the slip-up.
They also chimed in with French election facts.
Vance has yet to clarify his position, but it can be safely presumed he doesn't support ending the electoral college.