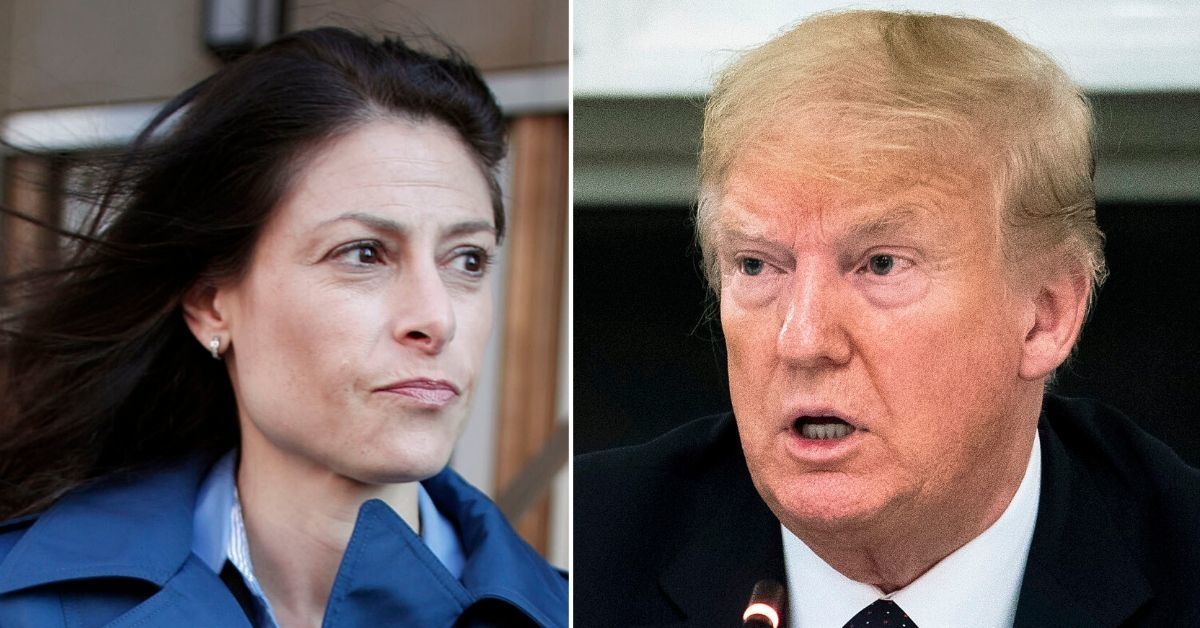 Bill Pugliano/Getty Images // Doug Mills - Pool/Getty Images
President Donald Trump drew criticism on Thursday after visiting a Michigan Ford factory which has been repurposed to manufacture PPE in the face of the national health crisis.
Though photos show that Trump wore a mask in private while touring the factory, he said he wouldn't give the press "the pleasure" of wearing it in front of reporters, implying that wearing a mask was a sign of weakness that the media—which he says is always out to get him—would enjoy.
Michigan's Attorney General Dana Nessal, criticized Trump's refusal to set an example, saying:
"He is a petulant child who refuses to follow the rules. This is not a joke."
Naturally, Trump had a Twitter meltdown about it.
Attorney Nagels responded, alluding to Trump's previous feuds with Michigan Governor Gretchen Whitmer (whom he referred to as "that woman from Michigan") and Michigan Secretary of State Jocelyn Benson, who reminded him her name twice.
She concluded with a devastating reminder.
People were here for the Attorney General's clapback.

With Trump far behind in polls with suburban women, his feud with the women leaders of the swing state is unlikely to help that.

People saw Nessel's response as a prime example of an effective woman leader against an infamous misogynist.
Boom.
For a deeper look into legendary women warriors and leaders, check out The Book of Gutsy Women, available here.
Keep reading...Show less