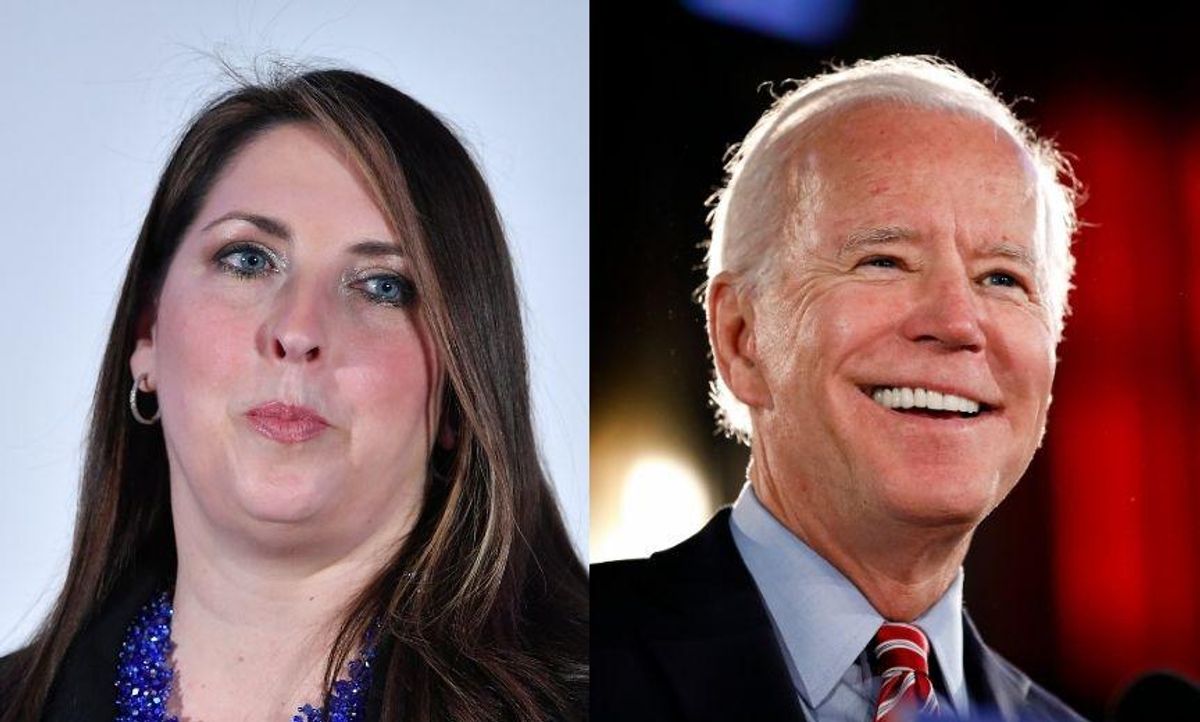 MANDEL NGAN/AFP via Getty Images // Rick Loomis/Getty Images
Critics of President Joe Biden have railed against the White House's handling of illegal border crossings, particularly at the southern border, claiming he's left it insecure despite a number of similarities between Biden's and Trump's border policies.
GOP Chairwoman Ronna McDaniel attempted to lob a similar slam at the administration, but inadvertently complimented instead.
McDaniel lamented that high volume volumes of fentanyl and crystal meth were recently seized at the border.
Claiming "We need border security!", McDaniel didn't acknowledge that the lethal drugs being seized was a reflection of border security functioning as it's supposed to.
Lucky for her, Biden's rapid response director—Mike Gwin—pointed this out, and thanked her for highlighting the success.
This isn't the first time a prominent Republican has complained about drug seizures as a reflection of poor border security.
This past summer, Republican congressman Andy Biggs of Arizona complained that hundreds of millions of fentanyl doses were uncovered and seized by federal law enforcement. Even more recently, at the start of this month, Republican Senator Chuck Grassley of Iowa skewered the seizure of fentanyl as an example of "Joe Biden's America."
McDaniel is only the most recent Republican to make this complaint and promptly be roasted by social media users.
They also applauded Gwin's response.
McDaniel continues to rail against what she calls the "Biden border crisis."