federal bureau of investigation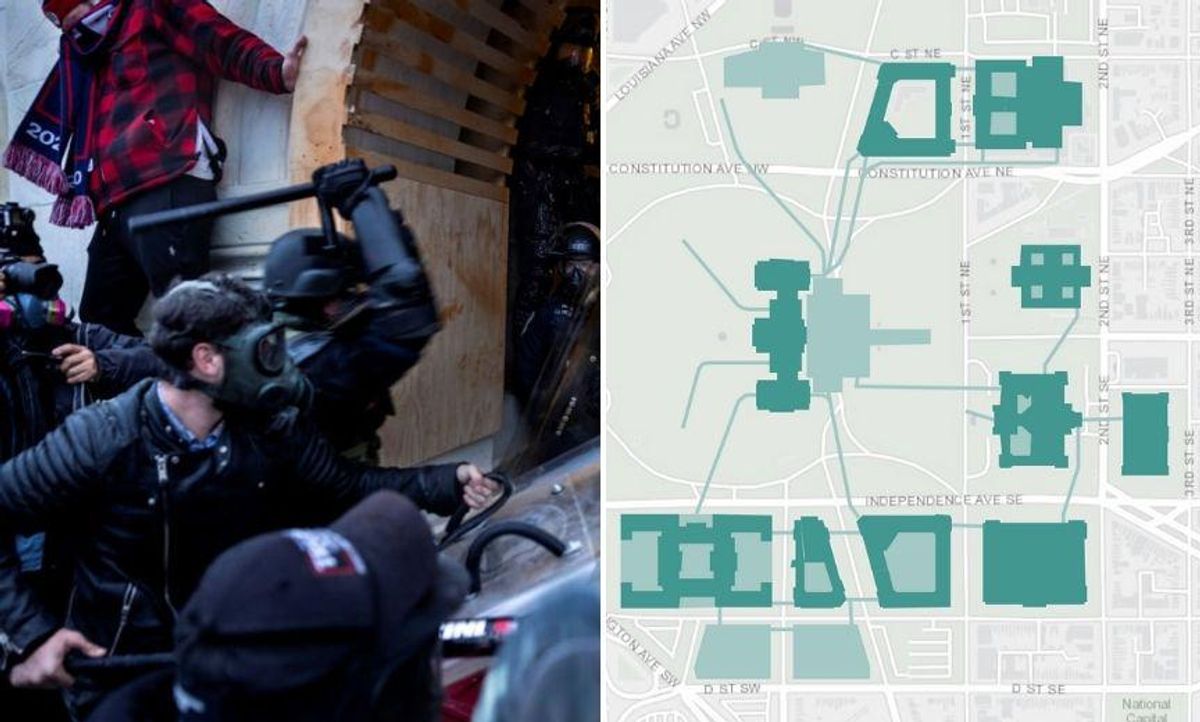 Brent Stirton/Getty Images // WashingtonTunnels.com
Former President Donald Trump's lies about the 2020 election saw a gruesome culmination when a mob of his extremist supporters stormed the United States Capitol in hopes of preventing Congress from nationally certifying then-President-elect Joe Biden's victory.
These rioters shattered windows, ransacked offices, beat police officers, and smeared excrement across the wall. The failed insurrection resulted in the deaths of multiple people.
While the vast majority of them acted spontaneously—prompted by Trump to march to the Capitol just minutes before—other insurrectionists appeared to have planned for the riots in advance.
Photos from the devastating event saw some rioters enter the building with tactical precision. One had flexicuffs like those used in mass arrest situations. A far-right militia, the Oath Keepers, had corresponded through numerous texts ahead of and during the riots, the FBI later discovered.
Now, an NBC NEWS4 report is adding further credence to fears that some of the Capitol Rioters had prepared in advance.

WashingtonTunnels.com is curated by Elliot Carter, a longtime D.C. resident who once interned on Capitol Hill. The site not only details the history of D.C.'s many underground tunnels, pipes, and transit rails, but also provides detailed maps of them.
In the days ahead of the insurrection—when Trump and his allies were calling on supporters to rise up and fight on January 6—WashingtonTunnels saw a major uptick in traffic, prompting Carter to notify the FBI.
It was just another alarming new detail of the conditions leading up to the riots.
Some said the warning signs were readily apparent, and that the FBI should've done more to act.
Hundreds have been arrested in the wake of the riots.