And therein lies the problem.
13 September 2019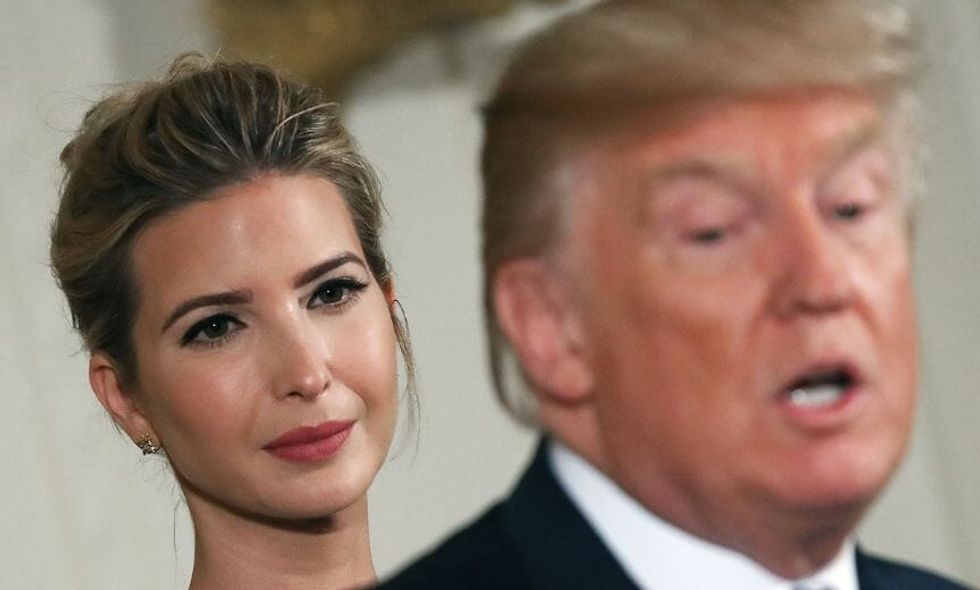 WASHINGTON, DC - AUGUST 01: U.S President Donald Trump speaks about small businesses while daughter and advisor to the President Ivanka Trump listens, during event in the East Room at the White House on August 1, 2017 in Washington, DC. (Photo by Mark Wilson/Getty Images)
In August while speaking to donors for President Donald Trump's reelection in Wyoming, White House adviser Ivanka Trump told the crowd her mother Ivana taught her to be a powerful, successful woman. And while people had their own theories on what skills or traits her father passed on, the First Daughter said the one thing her father gave her was her:
"Moral compass."
While the high-end Trump donors may not have had major reactions to that pronouncement,  once word spread outside of the private event the internet certainly did.
Keep reading... Show less