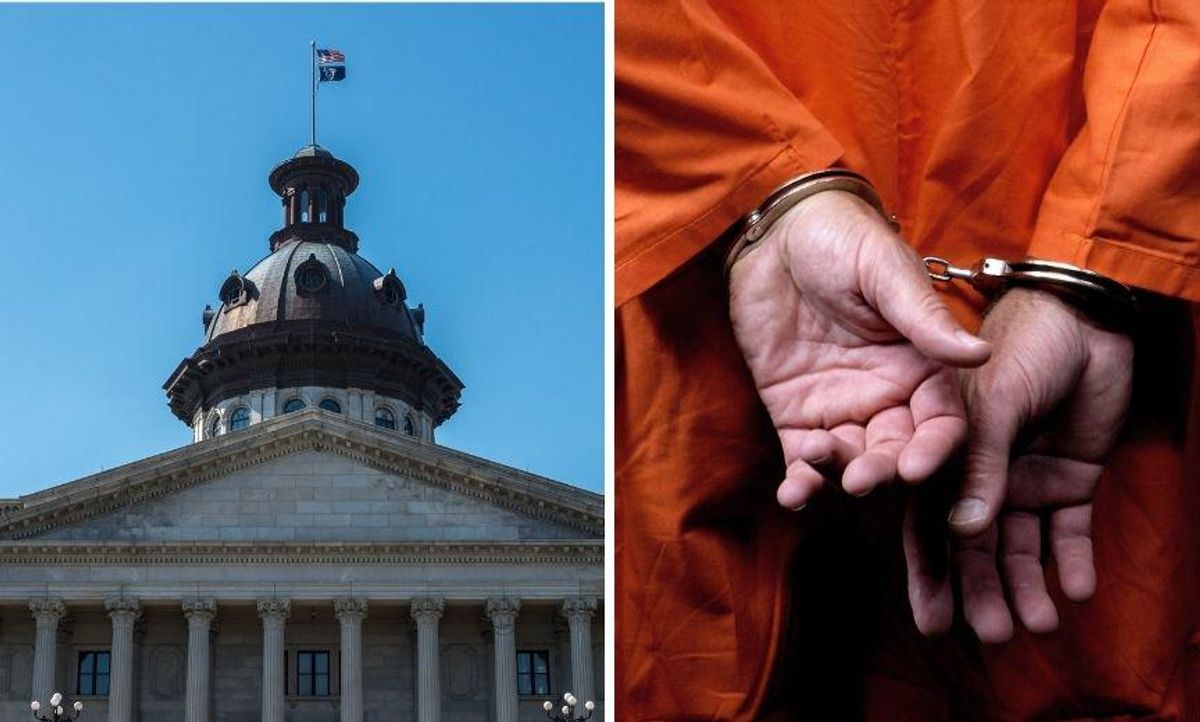 Epics/Getty Images // ImagesbyTrista/Getty Images
The Eighth Amendment of the United States Constitution demands that "cruel and unusual" punishments not be issued for those found guilty of a crime.
The term "cruel and unusual" was deliberately broad, with the founding fathers anticipating the inevitability of society's shifting attitudes toward criminal punishment.
South Carolina's Republican-majority state Senate shifted backwards in those attitudes earlier this week in a bill designed to navigate the state's shortage of drugs for lethal injection. For the past 10 years, South Carolina has been unable to replenish its stock of these drugs.
As a proposed alternative, the Senators voted to force death row inmates to choose between the electric chair or death by firing squad, rather than halting executions for the nearly 40 people on the state's death row.
Death row prisoners in South Carolina could be forced to choose between death by firing squad or electric chair fol… https://t.co/L9ytv2hU8g

— AJ+ (@AJ+) 1614813000.0
The original legislation only allowed for the electric chair until state Senator Dick Harpootlian, a Democrat, offered an amendment to allow the option of a firing squad, believing this was more humane.

The bill will now go to the Republican-majority state House and, if passed, will be signed into law by South Carolina Governor Henry McMaster, whose office has expressed support for the bill.
The move left many shocked at the Senators' eagerness to institute even more arcane methods of execution.
Woah, what year is this article fr— oh, it's from yesterday. Unconstitutional abortion bans, a bill penalizing sc… https://t.co/VOkarBUc0l

— bita 🌍 (@bita 🌍) 1614873593.0
Wtf is wrong with people https://t.co/VxL8AhwfGl

— renee (@renee) 1614781897.0
It wasn't lost on anyone that many of the Republicans who voted in favor of the bill purport to be pro-life.
South Carolina just voted to re-instate a firing squad as method of execution....while basically banning abortion b… https://t.co/NQMtkExRrd

— alex🍀 (@alex🍀) 1614769938.0
"pro life" https://t.co/UrRpKCJv27

— Some guy (@Some guy) 1614741317.0
The bill passes just weeks after South Carolina signed a near-total ban on abortions into law.