Maricopa County Supervisor Bill Gates is reportedly at an 'undisclosed' location due to safety concerns.
23 November 2022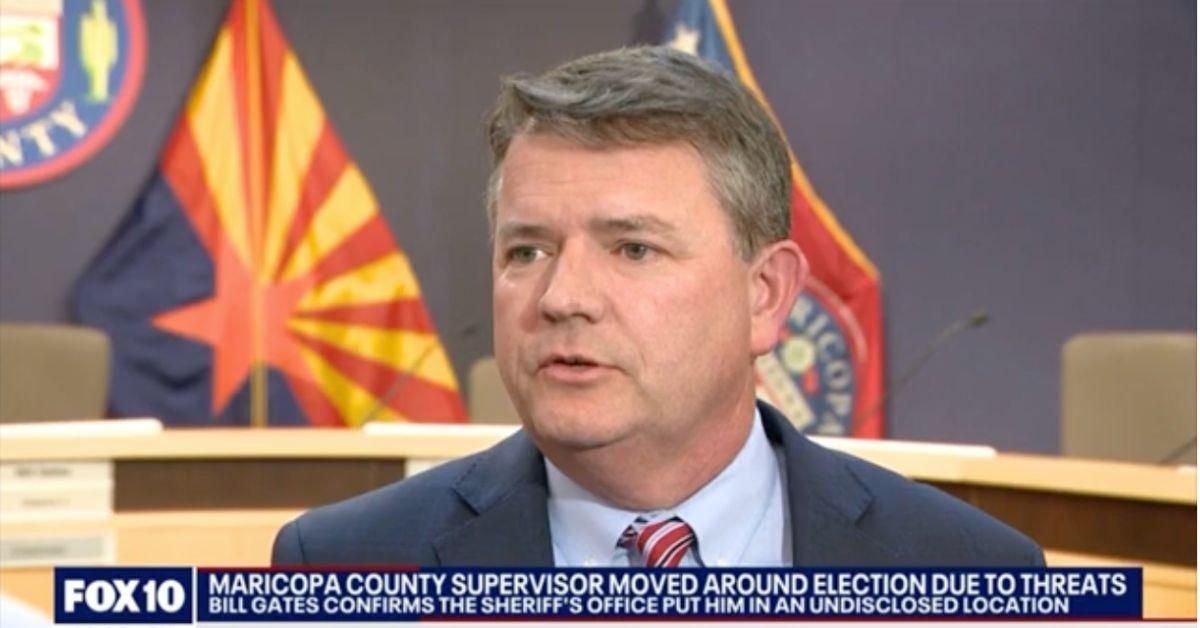 Fox 10
It's 2020 all over again.
The County Supervisor in Arizona's Maricopa County, the state's most populous county, home to Phoenix and its suburbs, has been forced to go into hiding amid safety concerns over the results of Arizona's midterm elections.
Supervisor Bill Gates has been moved to an "undisclosed location" by officials after threats from supporters of far-right, Trump-backed candidates like Republicans Kari Lake, Blake Masters, and Mark Finchem, who lost their races for Governor, U.S. Senate and Secretary of State, respectively, earlier this month.
County Sheriff's Deputies have been assigned to guard Gates due to credible threats both online and in-person, according to Phoenix local news station Fox 10.

As part of his role as County Supervisor, Gates, a Republican, is also the chair of the Maricopa County Elections Department.
He has been a fierce defender of democracy and Arizona's elections processes, having harshly criticized many Republicans' knee-jerk claims that Republican losses automatically indicate a fraudulent election.
That, of course, is not a position many Republicans will brook in today's political climate, and accordingly, some figures in the state say they have received threats from Republican voters.
But it's not just the voters issuing threats.
As the Governor's race began to turn toward Democratic candidate Katie Hobbs by what appeared an increasingly unwinnable margin for Kari Lake, Maricopa County Attorney Tom Liddy received what he considered a threat from the Lake campaign and the Republican Party itself.
Liddy, a lifelong Republican, toldThe Washington Post that he considered a recorded phone call he received last week from Republican National Committee attorney Benjamin Mehr a threat.

In the call, a recording of which was posted to Twitter last week by the Lake campaign, Mehr was heard telling Liddy there were "a lot of irate people out there" and that the Lake campaign "can't control them."

Liddy reported the call to county Sheriff Paul Penzone and Maricopa County Attorney Rachel Mitchell, who oversees the Sheriff.
On Twitter, people were deeply disturbed by Gates' need to go into hiding.

Elections officials and workers in Maricopa County were subjected to scores of threats during the 2020 count, including armed vigilantes hounding them at their homes and following them to their cars. Similarly, the threats began when the counts began to turn in favor of Democratic President Joe Biden instead of Republican former President Donald Trump.
As in 2020, there is no credible evidence of significant fraud in this month's midterms, in Arizona or anywhere else.
Like Trump in 2020, however, Kari Lake has refused to concede the gubernatorial election and has urged her supporters to "fight" the results.