Arthel Neville had to cut in to Donald Trump's campaign speech to fact check Trump's 'many untruths' about the 2020 election.
04 December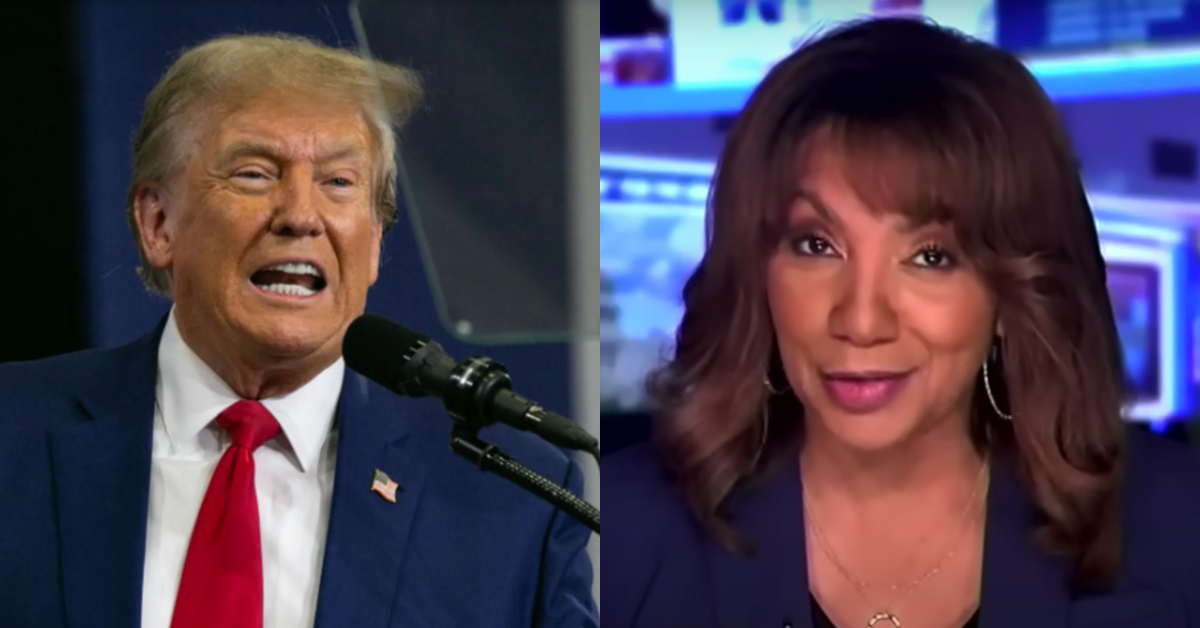 Jim Vondruska/Getty Images; Fox News
In a major break from the typical script on the network, Fox News host Arthel Neville interrupted coverage of a rally former President Donald Trump was holding in Iowa to reaffirm the truth about the 2020 election not being stolen.
Neville took a firm stance against the misleading claims made during the rally. Trump, in his speech, delved into topics like the size of a metaphorical "red button" compared to North Korean leader Kim Jong-un's, drawing attention away from policy issues.
She cut into the speech to say the following:
"Well, the former president finally got around to some campaign promises amid lots of cheering, as you heard, many untruths."
"The 2020 election was not rigged. It was not stolen. But still, Trump is way ahead in the polls."
You can hear what Neville said in the video below.

Many conservatives criticized Fox and Neville given that the network has typically endorsed Trump's lies about the 2020 election being stolen.

Journalist Brian Stetler said that viewers should note "the resignation [and] exhaustion in [Neville's] voice," adding that Trump is doing well in the polls "with Fox's help."
Others noted that Fox—which this year settled a nearly $800 million defamation lawsuit brought against them by Dominion Voting Systems—was merely trying to avoid more legal issues.

During the rally, Trump portrayed himself as a defender of democracy while distributing signs reading "BIDEN ATTACKS DEMOCRACY." Despite this messaging, Trump faces numerous legal challenges linked to his attempts to overturn the election results and retain the presidency.

His speech in Cedar Rapids appeared riddled with familiar elements of his characteristic rhetoric: attacking opponents, repeating promises, and making false claims. Trump also made a pointed accusation against his critics, deflecting after he said that "we've"—meaning his supporters—"been waging an all-out war on American democracy."
Oddly, Trump's rally speech also took aim at the Biden administration's stance on dishwashers, falsely asserting that the left aims to eliminate them. In reality, Biden has proposed tax credits for energy-efficient dishwasher usage, a far cry from Trump's claims.
Trump even misrepresented the nation's oil production status, suggesting the U.S. was insufficiently producing oil. However, data contradicts this assertion, showcasing record levels of crude oil production during Biden's term, even surpassing Saudi Arabia's output.