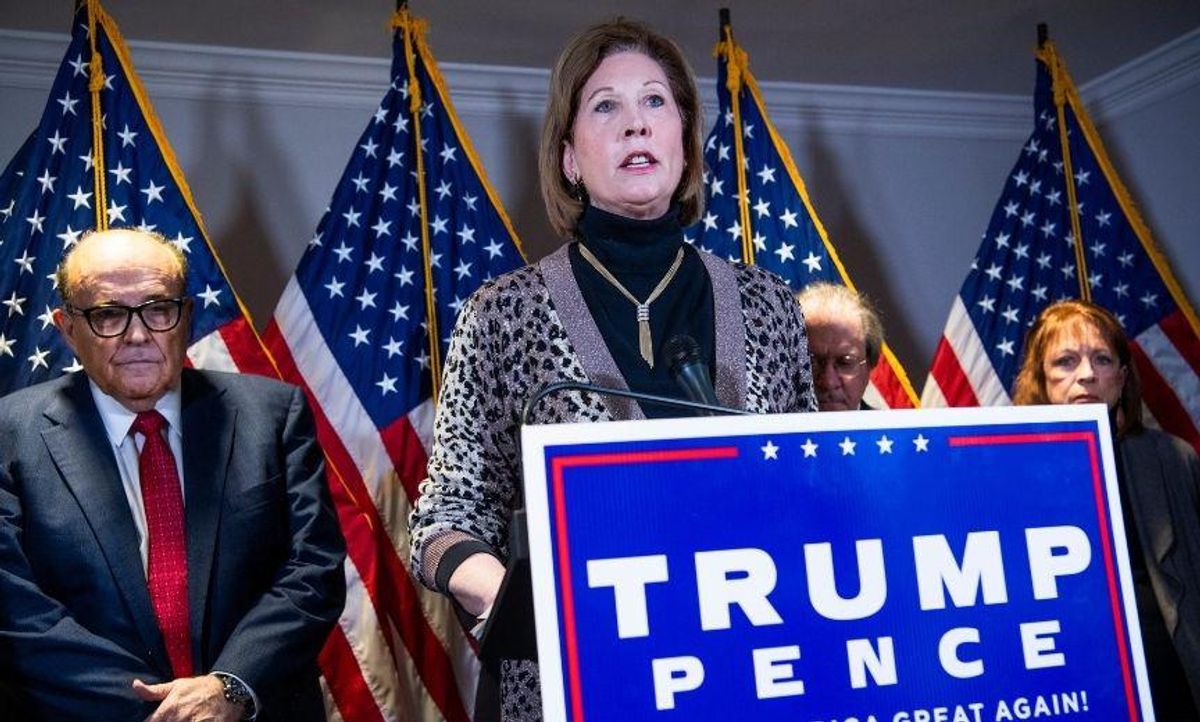 Tom Williams/CQ-Roll Call, Inc via Getty Images
Conservative media outlets spent months amplifying outgoing President Donald Trump's lies that Democrats coordinated widespread election fraud to deliver a false victory for President-elect Joe Biden in the 2020 presidential race.
The lies thrust voting software company Dominion Voting Systems into the national spotlight due to baseless claims from pro-Trump lawyers that the company facilitated the switching of millions of Trump votes to Biden votes.
Dominion has sued at least one of the lawyers responsible for spreading these lies, far-right conspiracy theorist Sidney Powell. It's also issued cease-and-desist orders from conservative media outlets like Fox News and Newsmax, who later retracted the falsehoods on air for fear of litigation.
Now, another far-right media outlet—The American Thinker—is withdrawing its lies about Dominion voting systems , complying with the company's demand to retract prior claims in a lengthy statement.
The statement reads in part:
"These statements are completely false and have no basis in fact. Industry experts and public officials alike have confirmed that Dominion conducted itself appropriately and that there is simply no evidence to support these claims."
It continues:
"It was wrong for us to publish these false statements. We apologize to Dominion for all of the harm this caused them and their employees. We also apologize to our readers for abandoning 9 journalistic principles and misrepresenting Dominion's track record and its limited role in tabulating votes for the November 2020 election. We regret this grave error."
People were glad to see The American Thinker forced to rebuke its own publication.
While others felt the apology was insufficient.
People called on more peddlers of right wing disinformation to issue a similar statement.
Whether or not they will remains to be seen.