Washington Post's Geoffrey Fowler got Senator Ed Markey's permission to create a fake Twitter account in his name to show Elon Musk has not fixed the site's verification system.
06 January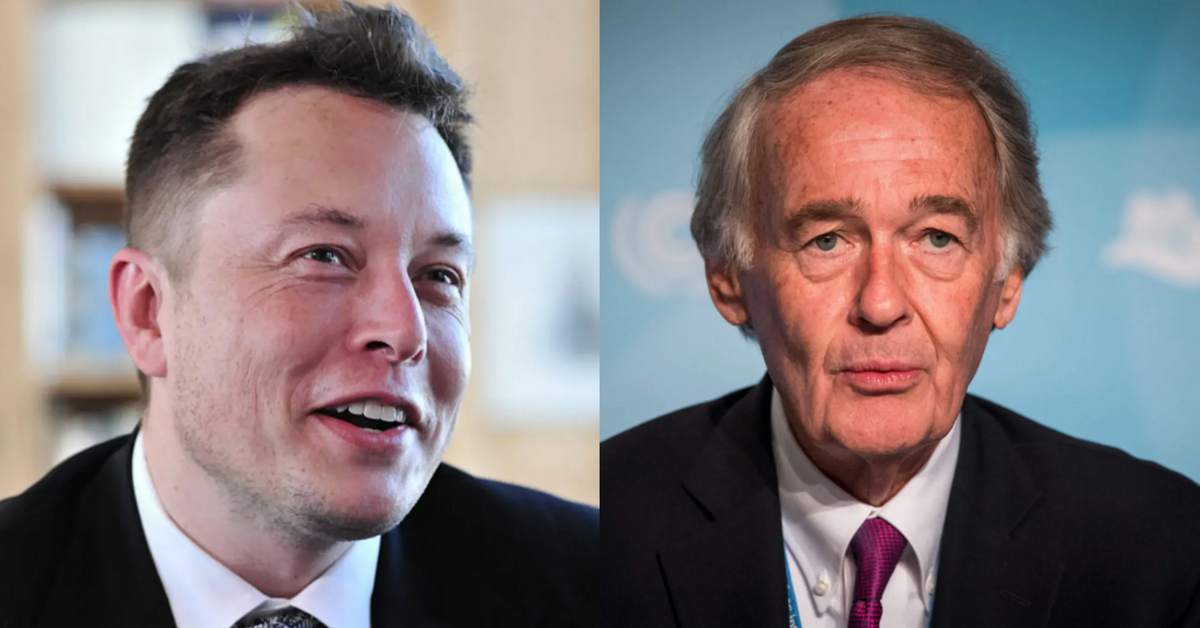 Lambert/ullstein bild via Getty Images; Lukas Schulze/Getty Images
Washington Post tech reporter Geoffrey Fowler revealed he'd gotten permission from Massachusetts Democratic Senator Edward Markey to create a fake Twitter account under his name to expose the flaws in Twitter's verification system.

Twitter has had to contend with one crisis after another since billionaire Elon Musk took ownership of the company, and much of that controversy has revolved around the $8 monthly cost of Musk's newly announced blue checkmark verification subscription, which effectively allows anyone to create a verified account and impersonate whoever they wish.
Fowler said that after he created the account and applied for Twitter Blue's verification, Twitter "took my $8, asked zero questions and gave the account a blue checkmark," a sign Musk has not responded to requests to fix the site's verification system.
You can see Fowler's tweet below.

Fowler noted that Twitter suspended his test account and has not addressed questions about Twitter's "manual authentication" he raised in a recent column "about how its systems protect users."
Many were unsurprised by Fowler's announcement but echoed his concerns and questioned Musk's stewardship of the social media platform.
Indeed, quite a few critics believe the blue checkmark verification system is little more than a money grab to generate enough revenue for a business whose value has tanked under his leadership.
Musk has repeatedly insisted that Twitter needs to go private if it wants to become a platform for free speech, though he has already come under fire for silencing his critics and spreading misinformation.

He has actually clashed with Senator Markey before, notably after Markey expressed concerns about Twitter's verification process amid a rise in imposter accounts on the social media platform.
In November 2022, Markey shared a copy of a letter addressed to Musk that noted a Washington Post reporter was able to demonstrate how easy it is to impersonate someone on the platform under Musk's new policies.
Although Markey called on Musk to stop "putting profits over people and his debt over stopping disinformation," Musk mocked him, suggesting that Markey's "real account sounds like a parody."
Despite Musk's air of nonchalance, he has previously expressed anger at celebrities who jumped on a trend impersonating him on Twitter, restricting the accounts of comedians Kathy Griffin and Sarah Silverman under the guise that they'd violated new guidelines prohibiting Twitter handles from engaging in impersonation without identifying themselves as parody accounts.