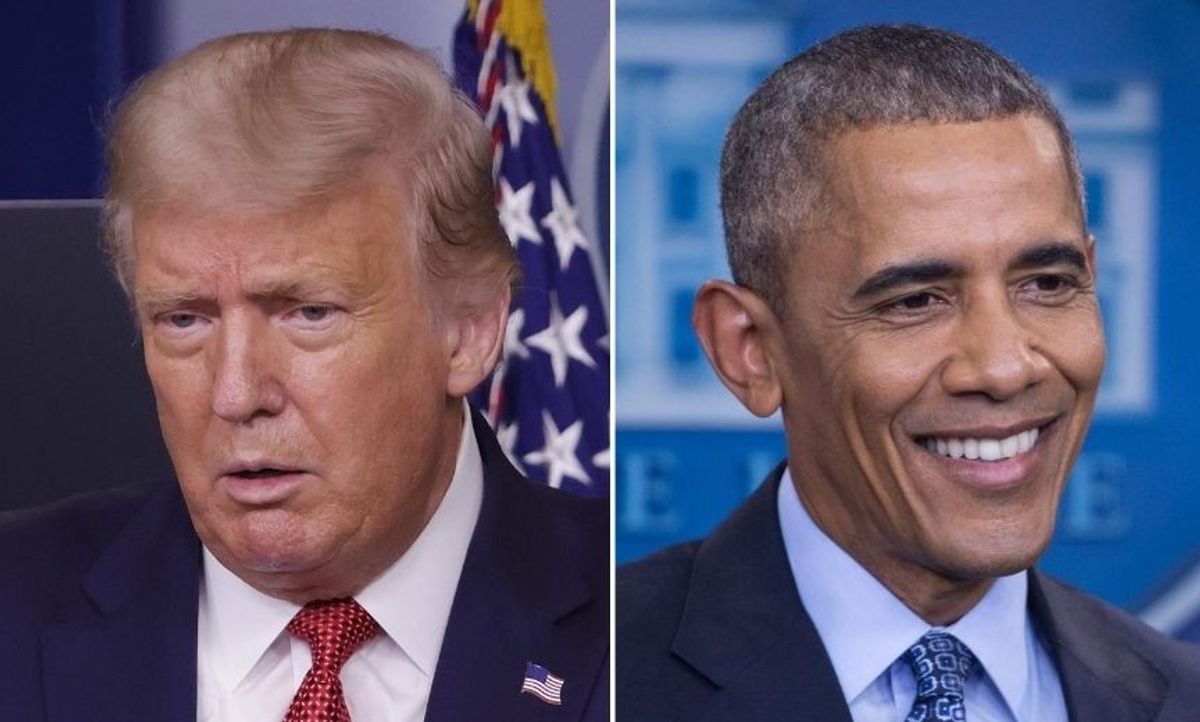 Alex Wong/Getty Images // Cheriss May/NurPhoto via Getty Images
Over 160 thousand Americans are dead of the pandemic that's left no aspect of life in the United States unaffected.
Critics of President Donald Trump say that this growing death toll would have been significantly smaller if the President had listened to experts, developed a national response strategy, expanded testing, and imparted to the public the seriousness of the threat posed by the virus.
Though Trump has repeatedly insisted that one death of the virus is too many, he hasn't indicated much, if any, remorse or reflection on the 160 thousand dead.
In a recent interview with Jonathan Swan of Axios, Trump said of the death toll:
"They are dying. It's true. It is what it is, but that doesn't mean we aren't doing everything we can. It's under control as much as you can control it."
The President was largely criticized for what seemed like a dismissal of the deaths compounded by a false assurance that everything was under control.
At a recent White House press briefing, one correspondent asked the President if he would have called for former President Barack Obama's resignation if 160 thousand Americans had died under his administration.
Watch Trump's answer below.
The President responded:

"No, I wouldn't have done that. I think it's been amazing what we've been able to do."

The President went on to praise his own response to the pandemic, falsely claiming that he saved lives by shutting down the country. In reality, individual state governors shut down their own states, with Trump urging anti-lockdown protesters to "LIBERATE" their states from the measure.
As for Trump's assertion that he wouldn't call for Obama to resign, resurfaced tweets are making that hard to believe.
Trump frequently called for Obama's resignation for his handling of the Ebola outbreak, which killed a total of two Americans and for which only 11 Americans were treated.
People couldn't resist bringing the tweet to Trump's attention.
Trump's virus response continues to be panned.
The U.S. could see yet another spike as Trump urges schools across the country to reopen.