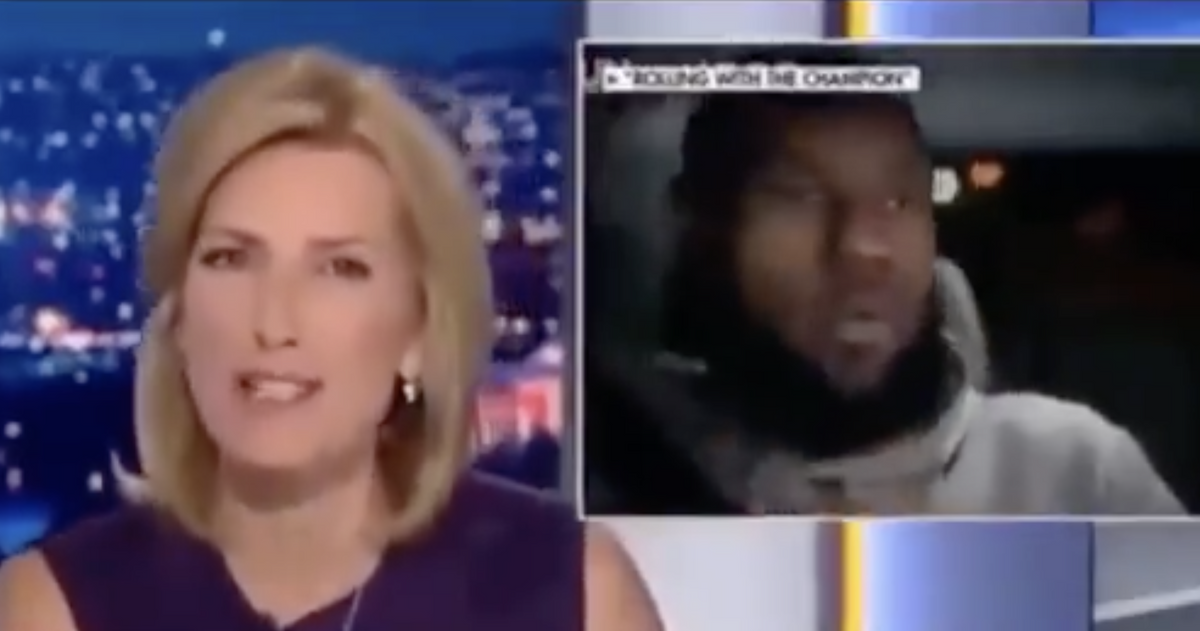 Fox News
New Orleans Saints quarterback Drew Brees is facing backlash after condemning NFL players kneeling during the national anthem to protest the systemic violence against Black people in the United States.
That civil disobedience—originated in the NFL by former 49ers player Colin Kaepernick—enraged people across the country, including President Donald Trump who referred to kneeling players as sons of bitches. Kaepernick lost his place in the NFL as a result.
The animosity lodged toward the peaceful protesters took center stage again when Brees said in an interview:
"I will never agree with anybody disrespecting the flag of the United States of America or our country. Let me just tell what I see or what I feel when the national anthem is played and when I look at the flag of the United States. I envision my two grandfathers, who fought for this country during World War II, one in the Army and one in the Marine Corp. Both risking their lives to protect our country and to try to make our country and this world a better place."
Brees was met with backlash immediately for neglecting that several Black grandfathers and great grandfathers fought for the United States as well, and that protesting injustice isn't at all equal to disrespecting the flag.
Far-right Fox News host Laura Ingraham, however, was one of his defenders.
But in defending Brees, Ingraham took a diametrically opposite stance to one she took when Black athletes Lebron James and Kevin Durant expressed their political opinions in 2018.

Watch the side by side of the comments below.
Ingraham said of James and Durant:

"It's always unwise to seek political advice from someone who gets paid 100 million dollars a year to bounce a ball. Oh and, Lebron and Kevin, you're great players, but no one voted for you. Millions elected Trump to be their coach, so keep the political commentary to yourself, or as someone once said: "Shut up and dribble."
But when it came to Brees, Ingraham had this to say:

"He's allowed to have his view about what kneeling and the flag means to him. I mean, he's a person. He has some worth, I imagine. This is beyond football though. This is totalitarian conduct. This is Stalinist. By the way, on the streets of New Orleans, we're looking at live pictures, they're shouting F Drew Brees."
Lebron James called her out when the video went viral.
If you still haven't figured out why the protesting is going on. Why we're acting as we are is because we are simply F-N tired of this treatment right here! Can we break it down for you any simpler than this right here???? 🤦🏾♂️. And to my people don't worry I won't stop until I see https://t.co/e4pJ0PvwJj
— LeBron James (@KingJames) June 4, 2020
The double standard was readily apparent.

@ComplexSports @OmarKelly 'Brees is a person. Entitled to his own opinion'. And that makes LeBron what exactly, Laura?

— Baze (@Baze) 1591281837.0
@ComplexSports How systemic can racism get than this. Atheletes with different colors, different privilege.

— Oluwatosin (@Oluwatosin) 1591281494.0
@filmore79179939 @DoomedEccentric @jayDFA @ComplexSports @Complex Two Black Athletes expressed personal politics,an… https://t.co/2h6HPXLDkr

— An Angry Gay (@An Angry Gay) 1591289014.0
@ComplexSports She's basically saying LeBron and KD aren't people

— Nicole Hiles (@Nicole Hiles) 1591285648.0
Textbook Fox News.
@ComplexSports @lauferlaw "Ain't no standard, like a double standard" - Fox News

— Ali (@Ali) 1591281419.0
Laura Ingraham: [ATHLETE 1] is allowed to have an opinion. Laura Ingraham: [ATHLETE 2] should shut up and dribble.… https://t.co/W3Pi6z7Mcq

— JRehling (@JRehling) 1591288793.0
@ComplexSports Raise your hand if you're surprised by At All by this? https://t.co/HJPuS1JeVK

— Vote Like Your BlkMamma Life Depends On It !!!! (@Vote Like Your BlkMamma Life Depends On It !!!!) 1591286626.0
Wonder what the difference was?