Conservatives went after 'Rich Men North Of Richmond' singer Oliver Anthony after he praised the United States as a diverse 'melting pot.'
23 August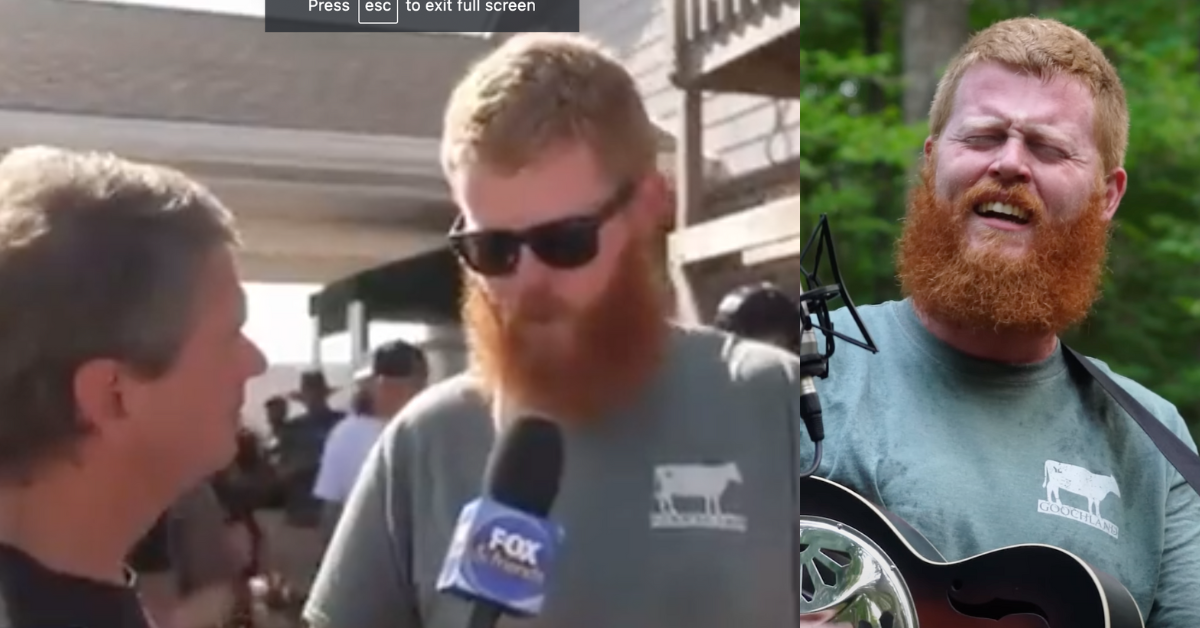 Fox News; radiowv/YouTube
Musician Oliver Anthony—the breakout country artist behind the viral hit "Rich Men North of Richmond"—is facing backlash from some of his early supporters after his calls for unity and diversity.
"Rich Men North of Richmond" recently debuted at the No. 1 spot on the Billboard Hot 100 chart, making Oliver Anthony Music the first artist to achieve this feat without any prior chart history in any form.
In a recent interview with Fox News, conducted during his concert in Moyock, North Carolina, he emphasized the importance of diversity and unity in the United States, stating:
"We are the melting pot of the world and that's what makes us strong our diversity. And we need to learn to harness that and appreciate it and not use it as a political tool to keep everyone separate from it."
You can hear what Anthony said in the video below.

While his message of unity resonated with many, his interview with the right-wing Fox Network triggered a social media backlash from conservatives who felt that his stance did not align with their beliefs.
Which led to much mockery of the conservative outrage.

"Rich Men North of Richmond," which gained attention earlier this month, generated both praise from the right and opposition from the left.
The song references economic disparity with lines like "your dollar taxed to no end 'cause of rich men north of Richmond"—highlighting the divide between a historically wealthier North and a poorer South—but also plays into fatphobic and racist tropes by also blaming economic disparity on "the obese milkin' welfare."
Anthony maintains that he is a poltiical centrist and has described himself as "just some idiot and his guitar" who dropped out of high school and struggled with depression and alcoholism.
"Rich Men North of Richmond" garnered significant attention, amassing a remarkable 17.5 million streams on platforms such as Spotify and Apple Music during its initial week of release. The service Luminate, which provides data for the Billboard charts, reported that the song's popularity followed a pattern reminiscent of a typical viral track.
In terms of sales, "Rich Men North of Richmond" achieved remarkable success by selling 147,000 downloads in its inaugural week.