Mark Makela/Getty Images, Disney
Senator Bernie Sanders (I-VT) on Monday called on Disney to share its Avengers: Endgame profits among the workers who labored to make the film an instant success.
The final saga of the Marvel superhero franchise raked in $1.2 billion since opening on Friday, shattering all previous opening weekend records. Sanders also took aim at Disney CEO Bob Iger's astronomical salary.
Keep reading...
Chip Somodevilla/Getty Images, FRANCOIS NASCIMBENI/AFP/Getty Images
In the wake of the devastating Notre Dame fire, many are coming together to help with reconstruction costs. But not Senator Ted Cruz (R-TX). He'd rather heckle from the sidelines.
On Monday, a fire ripped through the Notre Dame cathedral in Paris, threatening to destroy centuries of irreplaceable art and relics. Firefighters worked to minimize the damage while people around the world held vigils and watched helplessly as the cathedral's spire fell, engulfed by flames. Somehow, the damage inside wasn't as devastating as feared - many items, including the pipe organ featured in Victor Hugo's The Hunchback of Notre Dame, were damaged, but not destroyed.
Keep reading...
Esmeralda (Disney)
Yesterday it was announced that Disney is set to recreate their 1996 animated musical The Hunchback of Notre Dame into a live-action feature. David Henry Hwang, the Tony winner behind M. Butterfly, has been picked to write the script and will pull from both the cartoon and the Victor Hugo novel it was based off—but not the stage production that did not move to Broadway. That version, which debuted at La Jolla Playhouse in 2014, was based off a 1999 Berlin production.
The stage musical was described as unusually dark compared to other Disney productions, with Variety writing, "The prevailing tone is far and away the most somber of the three Disney film-to-stage shows yet... the relentlessly cutesy 'Quasi,' bears scant relation to the afflicted figure... complete with a soaring tenor that suggests him as a potential Phantom."
Keep reading...
Dion Cini, a former Marine who lives on New York's Upper West Side, was banned from Walt Disney World after he held up a "Trump 2020" sign on the park's Splash Mountain Ride.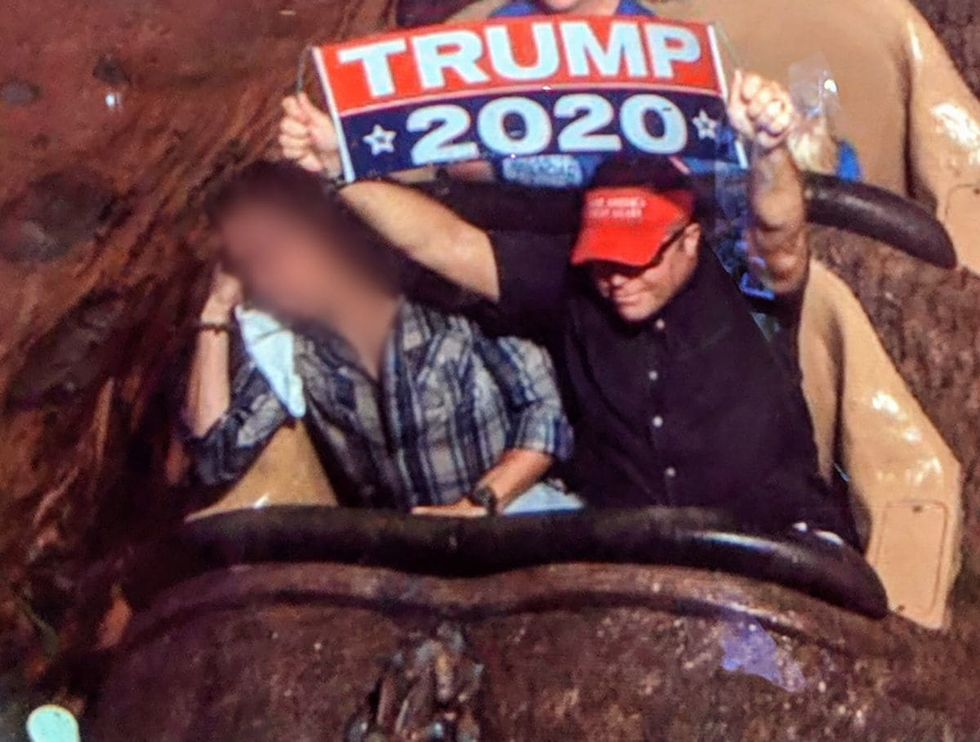 Disney World banned Cini for partaking in one of the park's "prohibited activities," which includes "unauthorized events, demonstrations or speeches, or the usage of any flag, banner or sign for commercial purposes, or to incite a crowd."
Keep reading...