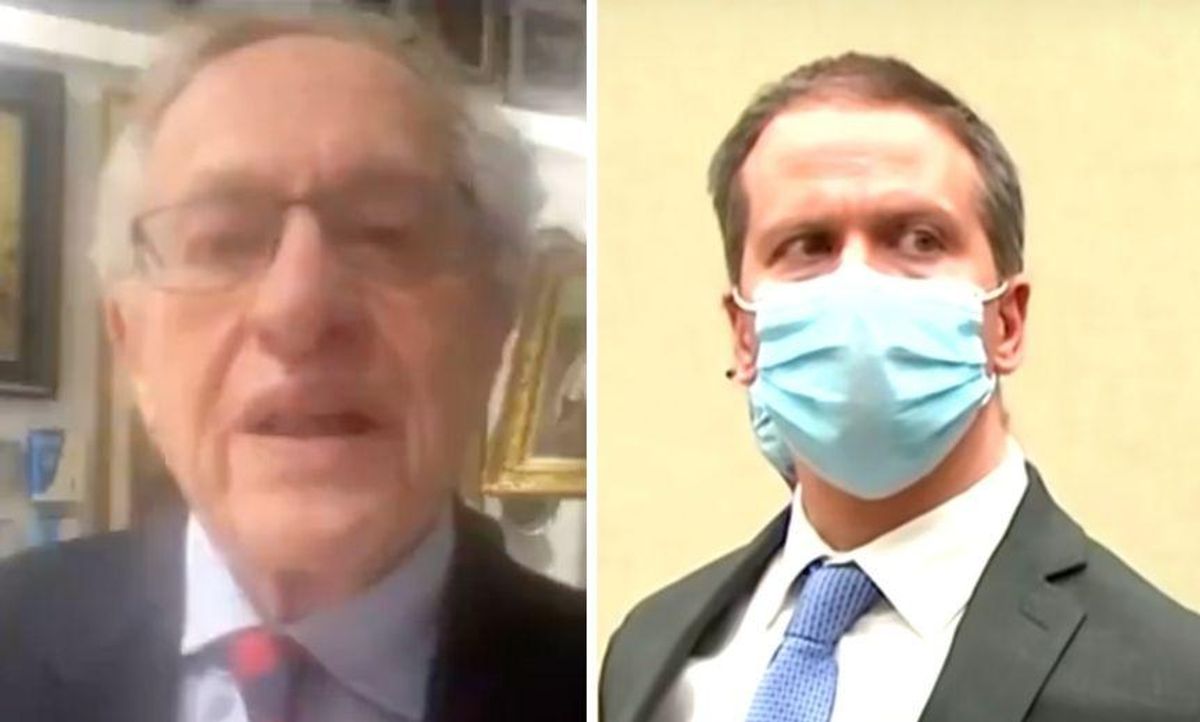 FOX News // CBS News
Millions across the nation rejoiced this week when Officer Derek Chauvin was found guilty on all counts for the murder of George Floyd, whose death at Chauvin's hands sparked nationwide protests against racist police violence and accelerated America's centuries-long reckoning with the racism embedded in its systems of law enforcement.
Chauvin, who kneeled on Floyd's neck for nearly 10 minutes, saw his bail revoked by Judge Peter Cahill, who ordered Chauvin be remanded into state custody.
The conservative Fox News network amplified outrage that Chauvin, now a convicted murder, wouldn't be able to dodge jail time while awaiting sentencing.
Watch below.

The network brought on conservative lawyer Alan Dershowitz, whose previous clients include former President Donald Trump and child sex trafficker Jeffrey Epstein.
Dershowitz was outraged at the revocation of Chauvin's bail, saying:

"He should be released on bail. There is no reason why he should be remanded. He's not going to flee. He wants to have an appeal. He's not going to endanger anybody. His face is well known, and what if this conviction is reversed? Where does he go to get the two years back?"
Some have speculated that Chauvin could move to overturn the verdict on appeal, citing the publicity of the trial and the police shooting of 20 year old Daunte Wright, which occurred miles away from the courthouse only days before the jury issued its verdict. If Chauvin moves to appeal, prosecutors are likely to further argue that the evidence against Chauvin—whose murder of Floyd was caught on video—is too overwhelming to result in anything but a conviction.
People didn't take kindly to Dershowitz's defense of Chauvin.
They pressed Dershowitz on where George Floyd should go to get his life back.
Chauvin is reportedly being held in solitary confinement.