department of the interior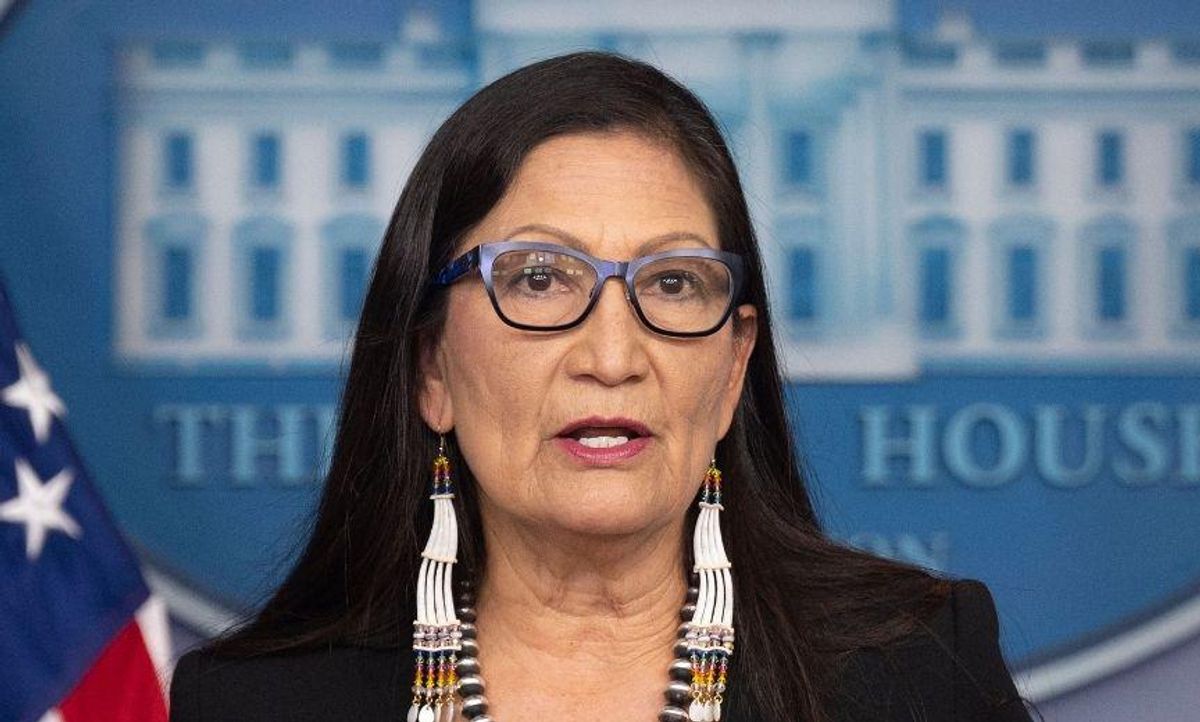 JIM WATSON/AFP via Getty Images
Throughout the 19th and early 20th centuries, Indigenous people in the United States and Canada were forced to attend boarding schools—known as residential schools—designed to culturally assimilate them into so-called civilized society. The schools were infamous for their cruelty, a major facet in the web of atrocities committed against Indigenous peoples by those who colonized their land.
In Canada, nearly 1000 bodies have been found in mass graves on the schools' grounds. One mass grave held at least 751 people.
This past week, Interior Secretary Deb Haaland—the first Indigenous cabinet secretary in U.S. history—announced the creation of the Federal Indian Boarding School Initiative for the United States to investigate the scope of its residential schools in order to "shed light on the unspoken traumas of the past."
Watch below.
US to probe Native American boarding school impactwww.youtube.com
Haaland said in an address to the National Congress of American Indians (NCAI):
"I know that this process will be long and difficult. I know that this process will be painful. It won't undo the heartbreak and loss that so many of us feel. But only by acknowledging the past can we work toward a future that we're all proud to embrace."
Haaland pointed out that there has never been a federal effort to fully document the scope of the policy and the height of its cruelties.
NCAI President Fawn Sharp said in a statement:
"The National Congress of American Indians commends the Department of Interior for taking the essential first step of providing an official account of the atrocities that Native children experienced during the boarding school era. By documenting who, what, when and where these egregious abuses occurred, Native families may not be able to fully heal, but they may be able to begin to reconcile with the past."
The news was celebrated on social media.
People praised Secretary Haaland's leadership.
The Department is undoubtedly bracing for some gut-wrenching discoveries.