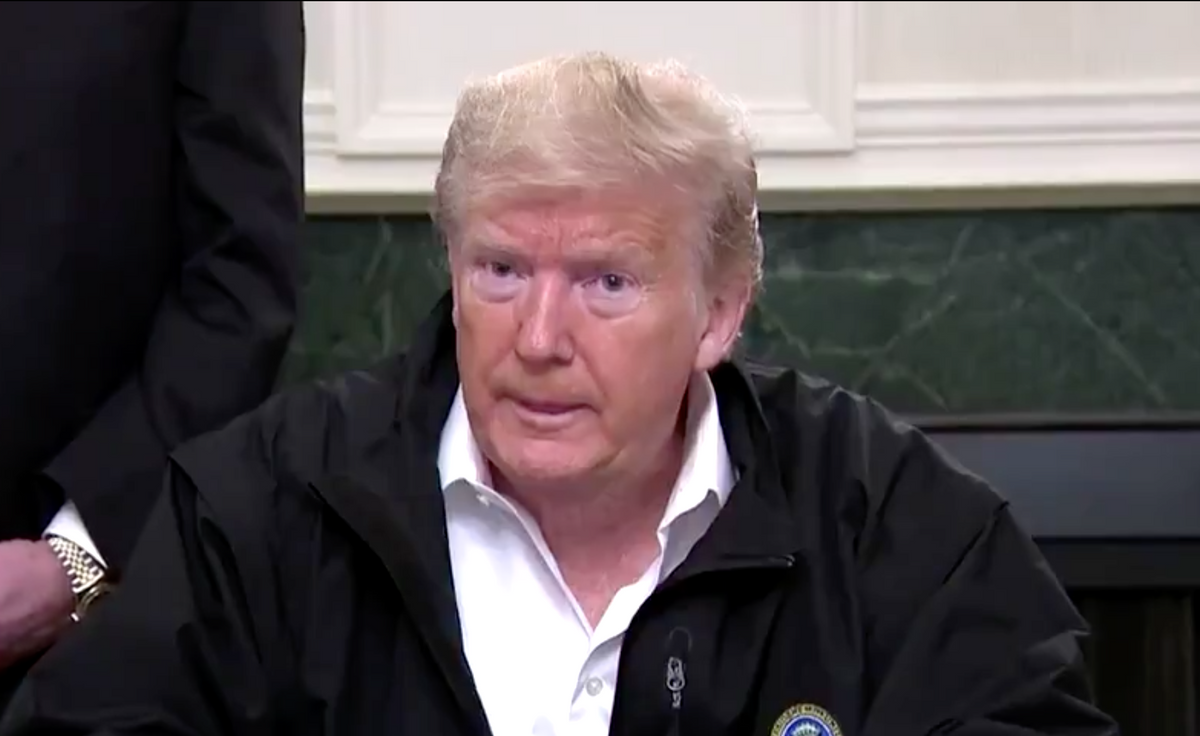 Reuters
After over a year of a hard-fought campaign for the Democratic nomination for President, Senator Elizabeth Warren (D-MA) announced she'd be suspending her campaign.
Praise and gratitude immediately began pouring out to the Senator, with #ThankYouElizabeth shooting to the top of Twitter's trending list and candidates from other campaigns publicly commending her.
While talking to reporters about her decision, Warren was asked if she believed sexism played a role in the campaign, given that Warren was the last serious woman candidate vying for the 2020 nomination.
The Senator responded:

"If you say, 'Yeah, there was sexism in this race,' everyone says, 'Whiner!'" Ms. Warren said. "If you say, 'No, there was no sexism,' about a bazillion women think, 'What planet do you live on?'"
President Donald Trump, however, said that sexism didn't play a part in Warren's loss, but that her likability did.
Watch below.
President Donald Trump said that unlike him, Senator Elizabeth Warren is a 'very mean person' and she lost the Supe… https://t.co/vCXplmt5VA

— Reuters (@Reuters) 1583520000.0
He said:

"No, I think lack of talent was her problem. She has a tremendous lack of talent...People don't like her. She's a very mean person, and people don't like her. People don't like that. They like a person like me, that's not mean."
It's unclear if Trump was trolling when he referred to himself as not mean. The President has frequently compared women to dogs and horses, he taunts lawmakers with petty nicknames, he's accused women of "bleeding from facelifts," called members of the press "terrible people" and enemies of the people.
Trump's venom is well-documented.
@thehill So what's it called when a male presidential candidate is allowed to be mean but, a "mean" woman is unelectable. 🤔

— Elliptical Pundit (@Elliptical Pundit) 1583524145.0
Delusional Pig, thou name art Donald J. Trump. https://t.co/ep5usXEVhp

— Louise Daymond (@Louise Daymond) 1583520793.0
@thehill @realDonaldTrump is very intimidated by strong women and all he knows how to do is to insult them

— Mia Baker (@Mia Baker) 1583527035.0
@thehill As he exhibits sexism by watching and hearing her be confident, composed, thoughtful and capable: That pus… https://t.co/FFf0xVuD8t

— Bob McGwier (@Bob McGwier) 1583523964.0
Trump is defending himself against sexist comment against Warren - by making sexist comment. https://t.co/CsPa7NrONc

— Usaid (M) Siddiqui (@Usaid (M) Siddiqui) 1583520614.0
Twitter users leapt to defend the Senator.
@thehill Warren is the opposite of mean. She's a fighters fir issues, but a super big heart. ♥️ I'm not nice.

— Jill Marie (@Jill Marie) 1583523950.0
@thehill Sooooooooo mean ! https://t.co/U8zl9u5hVP

— baffled (@baffled) 1583524504.0
@Reuters Warren is great American she has Amazing talent .@@

— angel ayala (@angel ayala) 1583522025.0
Warren has said she won't endorse any of her former opponents immediately, and many of her supporters hope that she'll be offered a spot on the eventual nominee's ticket.
Keep reading...Show less