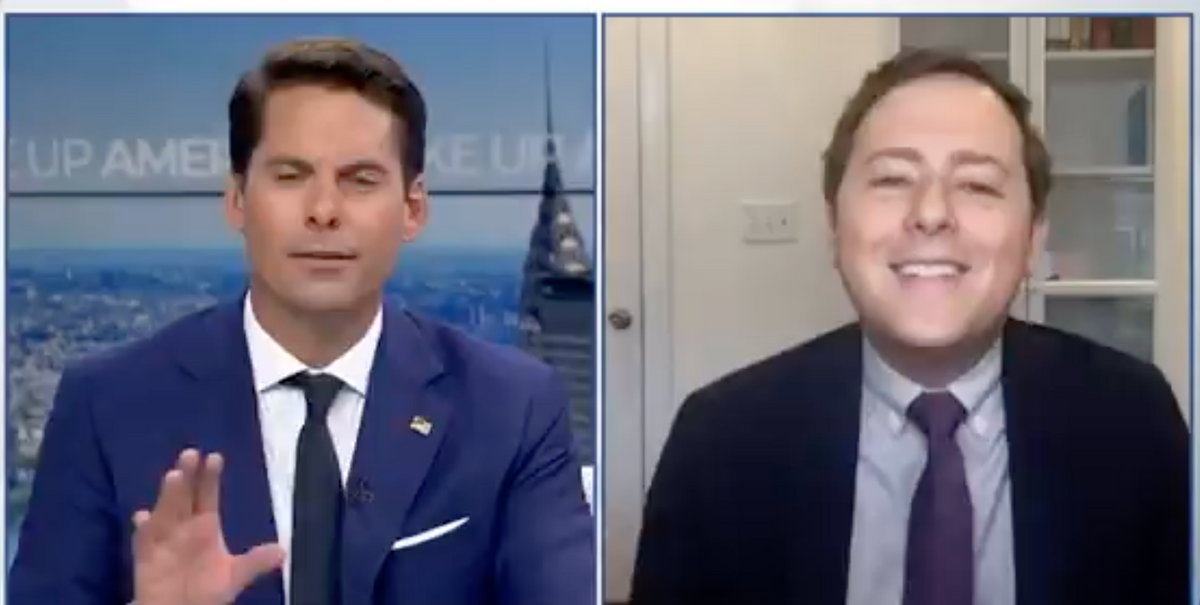 Newsmax
When former President Donald Trump was at the height of his disinformation campaign against the validity of the 2020 presidential election, his lies found amplification in far-right media outlets like Newsmax.
Newsmax gleefully repeated Trump's smears against elections company Dominion Voting Systems, in a move that saw the network slapped with a $1.6 billion defamation lawsuit from Dominion for its false coverage.
Newsmax recently settled the suit and subsequently issued an apology to Dr. Eric Coomer, a Dominion employee who was frequently the target of their lies.
The network said in a statement:
"Newsmax has found no evidence that Dr. Coomer interfered with Dominion voting machines or voting software in any way, nor that Dr. Coomer ever claimed to have done so. Nor has Newsmax found any evidence that Dr. Coomer ever participated in any conversation with members of 'Antifa,' nor that he was directly involved with any partisan political organization."
The network has since steered clear of further mentioning Dr. Coomer or Dominion, for fear of creating new vulnerability to litigation.
But on Monday, author David Litt held the network's feet to the fire with what was intended to be a segment about Spacex founder Elon Musk's recent hosting gig on Saturday Night Live.
Watch below.

Litt said to Newsmax host Rob Finnerty:
"What happened on SNL this weekend was that people made stuff up, and then said it on television like it's true, and that actually happens pretty frequently on American TV. For example, in 2020, Dominion Voting Systems sued Newsmax over its false claims about election fraud. Newsmax was lying to its own viewers, and Newsmax had to settle that lawsuit. So actually, I just need to check-in: Are you still telling that lie or are you telling new lies?"
Finnerty was visibly taken aback, responding:
"Do you want to talk about something completely non-related and try to catch me on a Monday morning completely off-topic or do you want to talk about Elon Musk?"

Litt didn't yield.
"Well, I could see why you don't want to talk about Dominion Voting Systems. Because if you do, Newsmax could get sued and lose billions of dollars, because these are lies."
The author's feed was cut after he asked Finnerty to affirm that Dominion didn't sabotage the 2020 election.
Finnerty concluded:
"Ugh, that's unfortunate because I was really excited about this interview. I didn't watch SNL on Saturday night, but I thought Elon Musk did an okay job, and he also said that he's got asperger's, so I thought that was a fascinating component of the monologue. So, David, we look forward to having you back on very soon again. That was a stellar interview."
People praised Litt for calling the network out.
People cackled at Litt's masterful trolling.
Though Finnerty expressed interest at having Litt on the network again, it's unclear if that will happen any time soon.