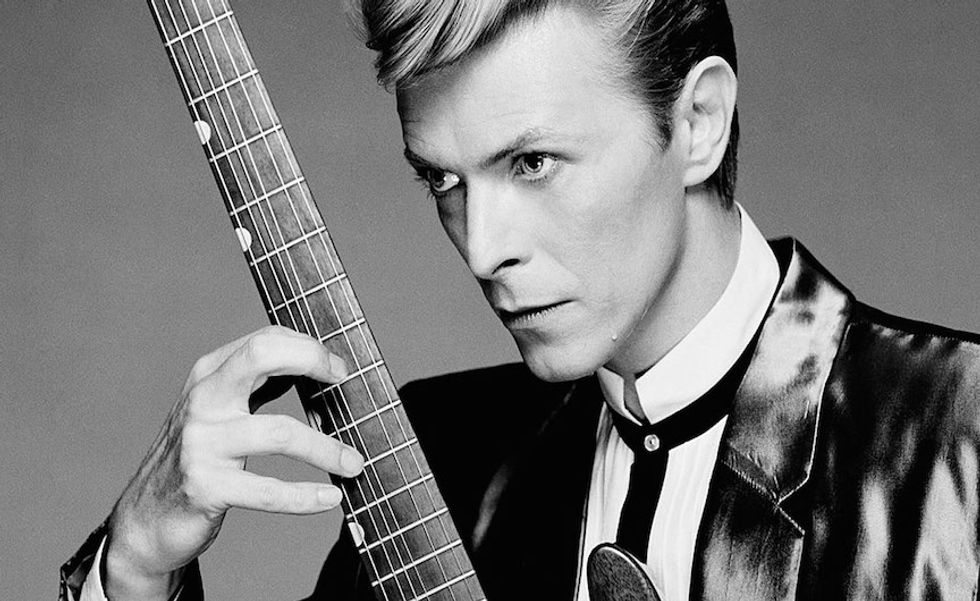 A brief statement posted on his Facebook page early Monday morning reads:
"January 10 2016 - David Bowie died peacefully today surrounded by his family after a courageous 18 month battle with cancer. While many of you will share in this loss, we ask that you respect the family's privacy during their time of grief."
[post_ads]
An extraordinary life
David Robert Jones was born to a waitress and a nightclub owner in South London on January 8, 1947.  Hoping to distinguish himself from The Monkee's Davy Jones, he changed his name to David Bowie in 1966. His musical career was stagnant until 1969 with the release of his first hit album, Space Oddity; the album's title track blasted off and soared straight to the top of the charts in the UK.
Three years later, after experimenting with Mick Ronson and Tony Visconty in a band called "Hype," Bowie reinvented himself and began a career-long
habit of metamorphosis. Bowie became the glam rock icon Ziggy Stardust,
Bowie was as prolific as he was creative -- he released Hunky Dory and The Rise and Fall of Ziggy Stardust and the Spiders From Mars in a the same year. His definitive hit "Changes" from Hunky Dory was the anthem of a decade.  
Throughout his life, David Bowie remained a moving target. He reinvented himself over and over-- becoming the Thin White Duke after saying goodbye to Ziggy. His albums from Berlin, including Low, Lodger, and Heros are some of his best-known works.
Bowie's rise to global fame, however, came in the 1980's with Ashes to Ashes, Let's Dance, and his new wave hits.
Bowie also famously toyed with the gender binary, and expressed himself more fluidly. His characters, like Ziggy Stardust, don't exist as male or female but, rather, somewhere in between; their hair, colorful makeup, jewelry and gestures made them unsettling and thrilling when they were introduced in the 1970s.
But Bowie's fluid sexuality wasn't relegated to his various public personas. He and his former wife, Angie Bowie, had a son together in 1971. Then, in an interview with Michael Watts the following year, David Bowie came out as gay. Bowie told Watts, "I'm gay and always have been, even when I was David Jones." Bowie and his wife remained married for another eight years before divorcing in 1980.
[post_ads]
In the 90's, Bowie remarried, this time to international model, Iman.. The couple were married for over 20 years and have a daughter together.
Though his death comes as a shock to many, Bowie had a history of health problems before his cancer diagnosis, including six heart attacks.
His son posted a heartfelt message on Twitter, letting fans know that the rumors of his father's death was not a hoax.
Very sorry and sad to say it's true. I'll be offline for a while. Love to all. https://t.co/Kh2fq3tf9m

— Duncan Jones (@Duncan Jones) 1452495282.0
This article will be updated with more information throughout the day.
Keep reading... Show less