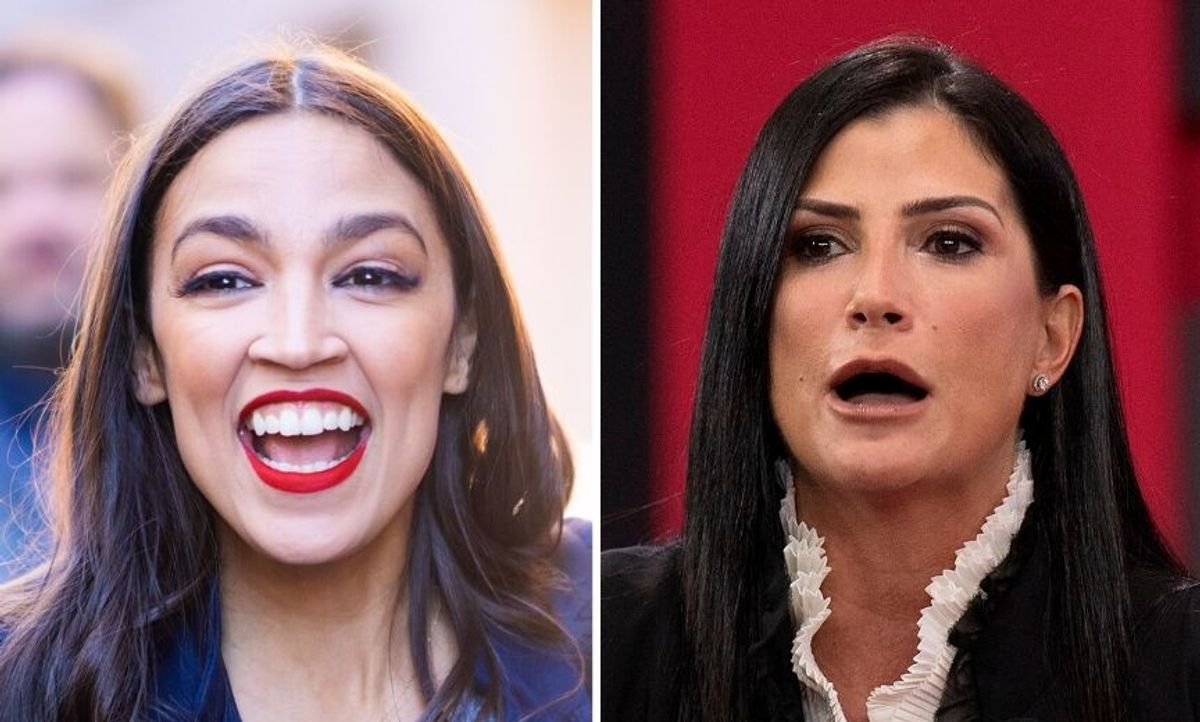 Gotham/GC Images // JIM WATSON/AFP via Getty Images
New York City reached a welcome milestone on Sunday— its first day with zero new virus deaths, but officials are also reporting a spike in crime, particularly in shootings.
Congresswoman Alexandria Ocasio-Cortez (D-NY) claimed that much of the crime increase likely correlated with the economic hardships imposed by widespread business closures and skyrocketing unemployment. She spoke out against expanded police funding to fix the problem.
Watch below.
Ocasio-Cortez said:

"We have given the New York City Police Department six billion dollars. They are choosing not to spend that money on education and training. They are choosing to not make those choices. So, at this point, if you think more money is gonna solve this problem, I'm sorry, I have a deep disagreement and I have come to a very different conclusion. I am of the belief that crime is a symptom of a diseased society that neglects its most marginalized people, and we do not solve that problem with police."

The Congresswoman elaborated on her stance in a Twitter thread.
Ocasio-Cortez cited, as an example, the choice to sell marijuana when a full time job isn't enough to pay for the cost of living—a dilemma which disproportionately affects primarily Black and Brown communities.
That's when former National Rifle Association spokeswoman Dana Loesch attempted to best Ocasio-Cortez by criticizing her support for a reduced police budget.
Known for her Twitter clapbacks, the Congresswoman wasted no time in correcting Loesch.
Loesch responded shortly after the Congresswoman's retort, claiming the crime was due to a decrease in police morale caused by Ocasio-Cortez's stance.
People felt Loesch's point was weak.
Blaming Ocasio-Cortez for violent crime in New York City is quickly becoming a Republican talking point.
When reporting on the tragic shooting of an infant in the city, far-Right media outlet The Daily Wire used a picture of Ocasio-Cortez as the featured image, despite the crime occurring in Brooklyn—well outside of Ocasio-Cortez's district.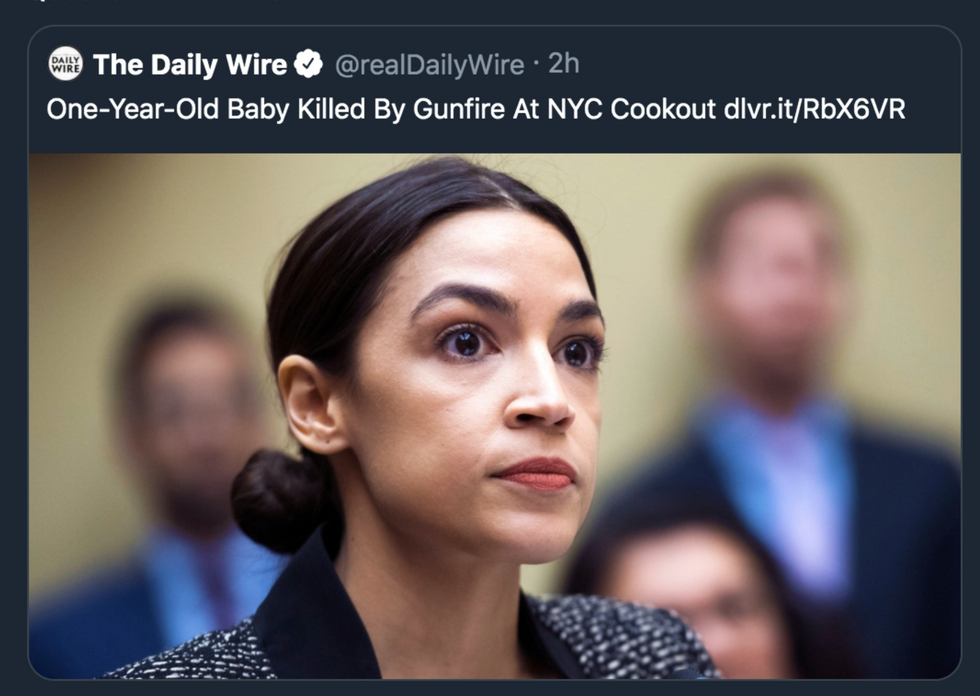 The publication soon deleted the tweet, reposting it with the clarification that the crime occurred the same day that Ocasio-Cortez said economic hardships played a significant role in the rise in crime.
The update wasn't warmly received.
Meanwhile, people commended Ocasio-Cortez for her clapback against Loesch.
Ocasio-Cortez will almost certainly be reelected on November 3rd, having recently won her district's Democratic primary with a whopping 72.6% of the vote.