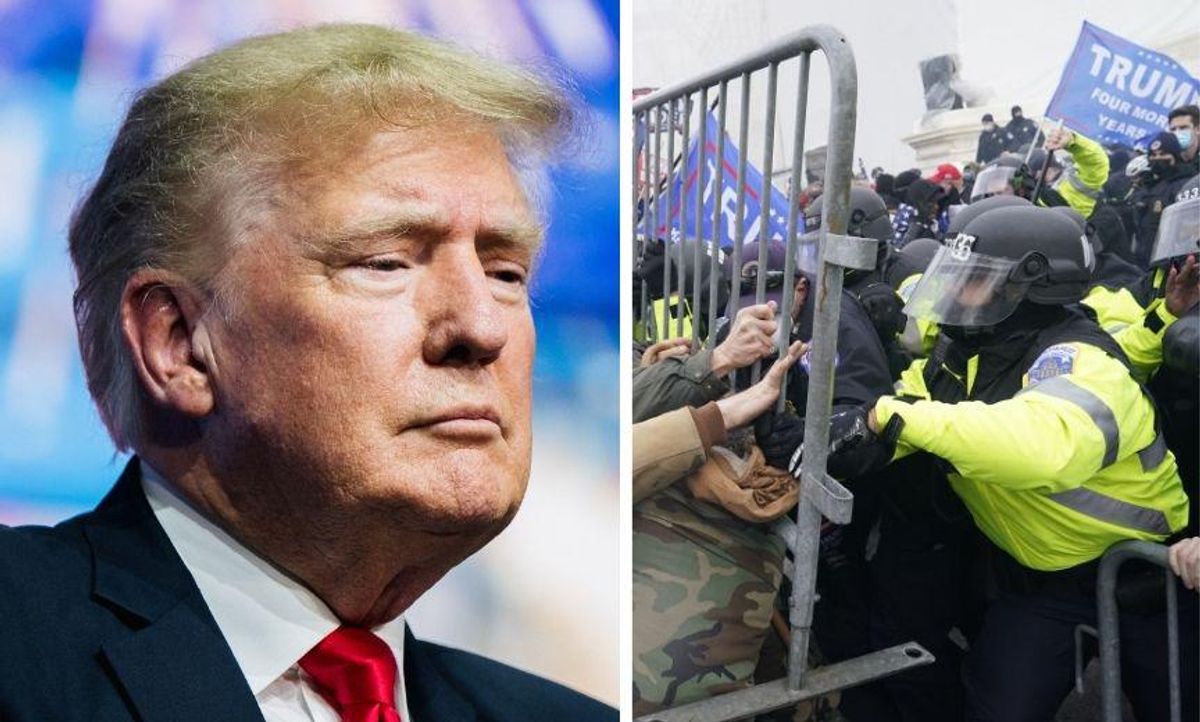 Brandon Bell/Getty Images // Kent Nishimura / Los Angeles Times via Getty Images
Former President Donald Trump's months-long smear campaign against the validity of the 2020 election culminated in a deadly failed insurrection by pro-Trump extremists hoping to stop the joint congressional session certifying then-President-elect Joe Biden's victory.
The insurrectionists shattered windows, smeared excrement across the walls, ransacked offices, and threatened the lives of any lawmaker they saw as disloyal to then-President Trump.
But few faced more direct threats than the Capitol and D.C. Metro police officers, who stood as the last line of defense between lawmakers and the rioters trying to kill them.
One officer succumbed to a stroke the day after the riots and three Capitol Police officers have taken their own lives since, two of whom did so within a week after the riots. Other officers have described ongoing mental, emotional, and physical trauma.
Now, a group of Capitol Police officers have filed a civil suit against Trump for a litany of offenses including conspiracy, battery, and assault.
The suit also targets Trump's 2020 campaign, the domestic terrorist Proud Boys group, and a litany of other pro-Trump people and entities.
It reads in part:

"TRUMP made clear that because government authorities were not taking action to ensure his continuation in office, his supporters should take it upon themselves to do so."
The lawsuit lists numerous tweets from former President Trump before and after the election, especially the times he urged his supporters to descend upon D.C. for a "Save America" rally steps near the Capitol on January 6. Trump concluded that rally by urging his supporters to march "peacefully" to the Capitol and "fight."
The lawsuit notes Trump's exact words to the crowd that day:

"After this, we're going to walk down, and I'll be there with you. We're going to walk down. We're going to walk down any one [sic] you want, but I think right here. We're going to walk down to the Capitol, and we're going to cheer on our brave Senators, and Congressmen and women. We're probably not going to be cheering so much for some of them because you'll never take back our country with weakness. You have to show strength, and you have to be strong."
They also pointed to Trump's public badgering of Vice President Mike Pence to unilaterally throw out electoral votes Trump lost—a constitutional power not granted to the Vice President.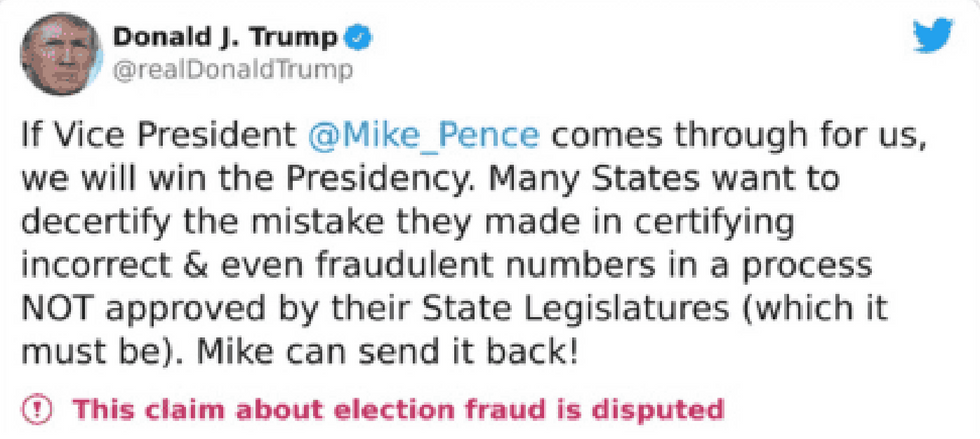 People applauded the effort.
Some challenged Trump and his supporters to stand by their oft-repeated "back the blue" sentiment.
We shall see.