Yesterday, the 6th Circuit Court of Appeals ruled that lawsuits against Kim Davis could proceed. The decision overturned a lower court that had thrown out three lawsuits filed by same-sex couples who were denied marriage licenses by the county clerk.
Kim Davis became a right-wing figurehead when she refused to issue marriage licenses in Rowan County, Kentucky in 2015 after the Supreme Court decision that made same-sex marriage legal. Davis opposes same-sex marriage for religious reasons. She was jailed for contempt of court after refusing to follow a judge's orders.
Keep reading...
Last night, the Trump administration
defended his executive order
banning Muslims from seven countries from entering the U.S. The Ninth Circuit Federal Court of Appeals heard the Justice Department's appeal in a telephone hearing. More than
130,000 interested listeners
tuned in to hear the arguments.
Trump issued his executive order on
January 28
, stranding travelers who had already undergone vetting to get visas and green cards.  The order sparked 
protests
 at airports and other locations across the country.
On
January 28
, Federal Judge Ann Donnelly issued an emergency ruling that required U.S. border agents to stop returning people who arrived with valid visas or approved refugee applications. A series of additional court decisions have followed in the days since that decision, culminating in the issuance of a Temporary Restraining Order by Judge James Robart in Seattle, which formed the basis of the appeal.
The hearing before the Ninth Circuit will decide whether the ban stays in place or may proceed while the legal challenges to the ban's constitutionality continue to move through the system. The Justice Department argued that national security justified Trump's order and that, traditionally, issues of national security are immune from lawsuits or judicial review.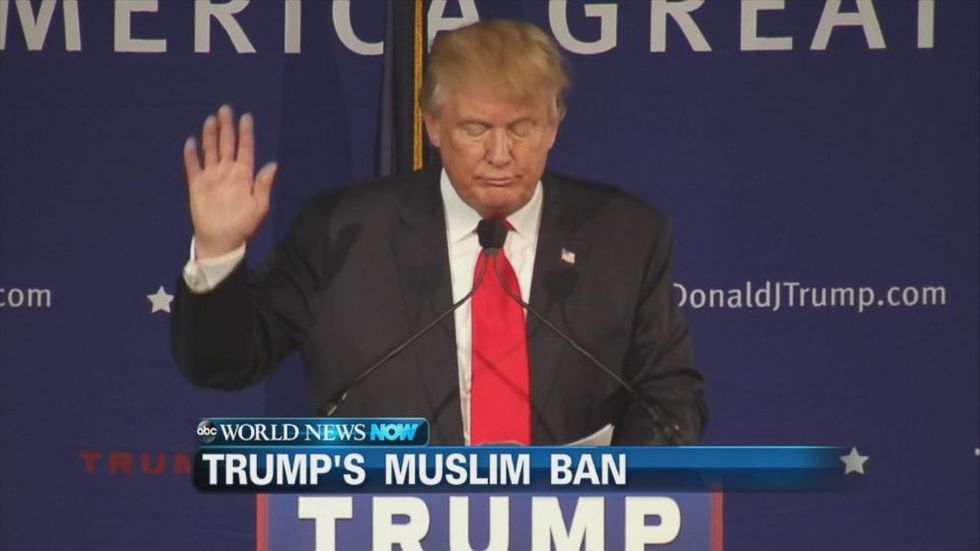 Credit: Source.
Keep reading...