conservative political action conference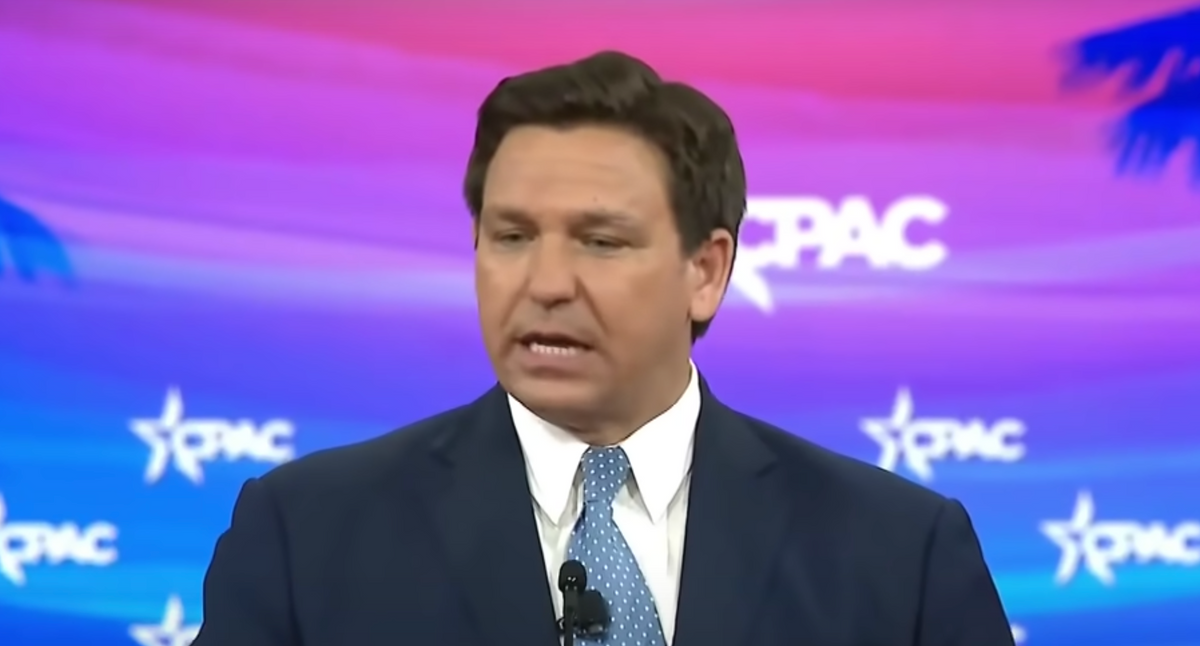 News 19 WLTX/YouTube
Under far-right governor Ron DeSantis, Florida was one of the earliest states to reject public health guidelines regarding the COVID-19 pandemic, which has killed nearly one million Americans. DeSantis banned private businesses from requiring vaccines of their patrons and signed an executive order banning mask mandates in schools.
Though Florida has the third highest number of COVID-19 deaths in the nation, conservatives have applauded DeSantis' rejection of public safety and praising the Sunshine State as the "free state of Florida."
This weekend, Republicans from across the country descended on Orlando for the Conservative Political Action Conference, or CPAC. The event has long been a springboard for conservative elected officials to boost their national profiles, especially in regards to presidential ambitions.
As such, DeSantis—a potential rival to former President Donald Trump for the 2024 GOP presidential nomination—was one of the featured speakers on CPAC 2022's opening day.
Addressing the crowd, DeSantis said:

"Today, standing here in February of 2022. There are 82,000 more Republicans registered in the state of Florida than Democrats. And it's not just people coming from blue states. There are people that look to Florida as the citadel of freedom, who are chafing under authoritarian rule all across the world."
But a video compilation from The Recount shows that, while COVID policies in Florida may be lax, other far-right measures championed by DeSantis call its designation as a "citadel of freedom" into question.
Watch below.

The video highlights the Florida Department of Education's ban on critical race theory, as well as the Don't Say Gay bill which recently passed the Florida House, and a 15 week abortion ban, which also passed the House earlier this month. Governor DeSantis has expressed support for all of these measures.
Social media users joined the Recount in calling out the hypocrisy.
The Recount asked for whom exactly Florida is a citadel of freedom, and people had answers.
CPAC concludes on Sunday, when Trump will be a keynote speaker.