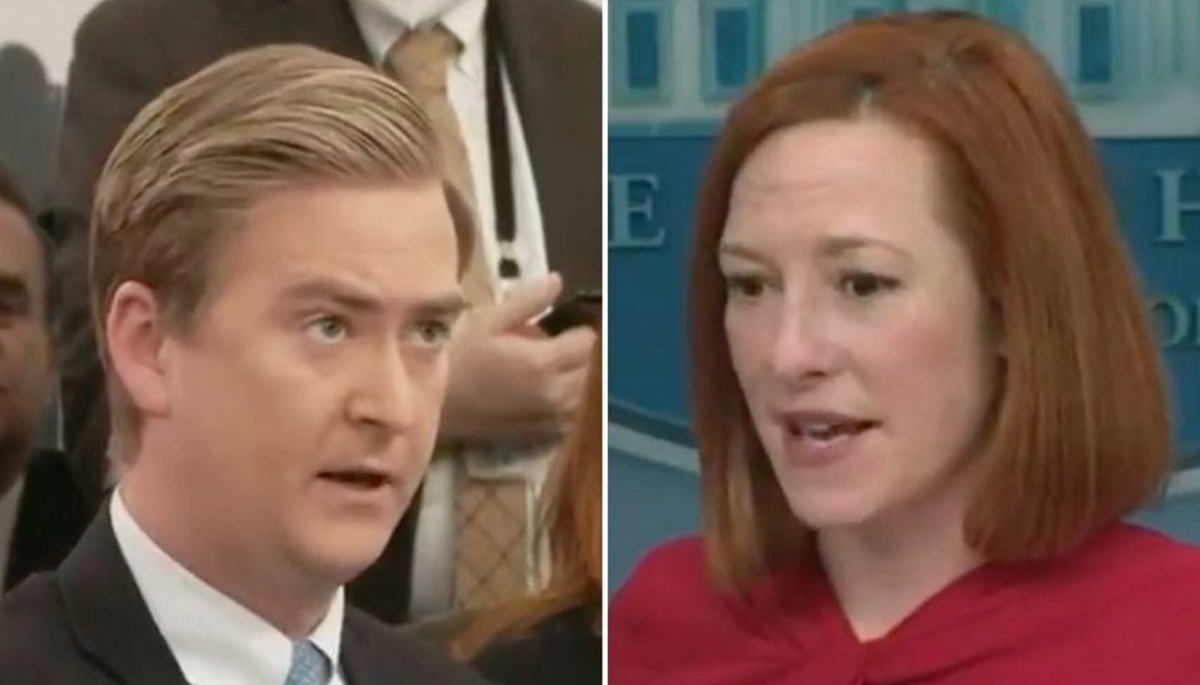 C-SPAN
Showdowns between White House press secretary Jen Psaki and Fox News White House correspondent Peter Doocy have become a near-daily occurrence at White House press briefings.
As a correspondent for the conservative Fox News network, Doocy is known for his pointed, often inane questions like whether the White House supports sex education before kindergarten, whether President Joe Biden drives an electric vehicle, and whether the White House believes parents are domestic terrorists.
Though Psaki's responses are typically levelheaded and curt, President Joe Biden's interactions with Doocy have been far less diplomatic.
Earlier this year, Doocy asked Biden if rising inflation presented a political liability for the President, to which Biden responded sarcastically on a hot mic:
"No, that's a great asset. More inflation. What a stupid son of a bitch."
The President later called Doocy to apologize, which Doocy accepted and applauded on-air even as his network attempted to sensationalize the moment.
But in a recent interview with the team at Pod Save America, Psaki was asked her opinion on whether or not Doocy is, in fact, a "stupid son of a bitch."
The audio of her answer was shared by the right-wing Washington Examiner.
Psaki said:

"He works for a network that provides people with questions that, nothing personal to any individual including Peter Doocy, but might make anyone sound like a stupid son of a bitch."
She went on to tell a "nice Peter Doocy story," complimenting Doocy for the "grace" he displayed in responding to Biden's apology call.
But when it came to shading Fox News, social media users applauded.
But many said Psaki, who is reportedly joining MSNBC as a contributor by the end of the year, had gone too far in her comments.
Meanwhile conservatives were offended by what they saw as a moral affront.
Doocy himself has yet to weigh in.