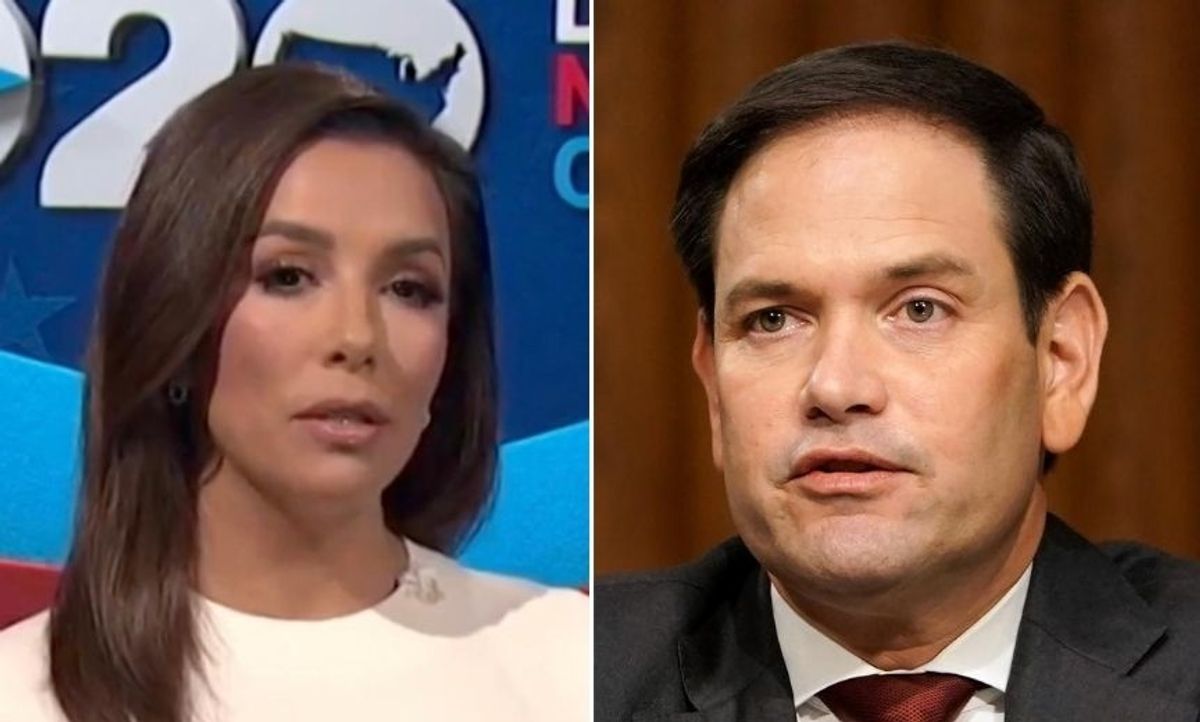 DNCC via Getty Images; GREG NASH/POOL/AFP via Getty Images
Americans across the country tuned in on Monday to watch the first night of the 2020 Democratic National Convention, but instead of a stadium packed with enthusiastic delegates, viewers were greeted with actress Eva Longoria, who was emceeing for the party's first ever virtual convention.
Longoria was in her element, introducing everyone from regular Americans to former First Lady Michelle Obama, but while some commended the party for its adjustment to a pandemic-induced virtual format, not everyone was cheering.
Senator Marco Rubio (R-FL) chastised the Democrats for having a celebrity host.
It's important to note that the virtual format gave Democrats an unprecedented chance to amplify voices of average Americans within the party who normally wouldn't be featured on a convention stage.
It was a chance the party took advantage of, and these everyday Americans expressed their experience with the toll of the pandemic, their resolve to fight systems of racial oppression, and their determination to vote for the party's candidate, Joe Biden, regardless of forces trying to suppress votes.
What's more, President Donald Trump, whom Rubio wholeheartedly supports, rebuilt his brand as a successful businessman through reality television shows and cameos in various movies.
People didn't hesitate to remind the Senator of this.
They also didn't fail to remind Rubio that he spoke right after famed actor and director Clint Eastwood at the 2012 Republican National Convention.
Eastwood famously delivered his speech to an empty chair, which was supposed to represent then-President Barack Obama.