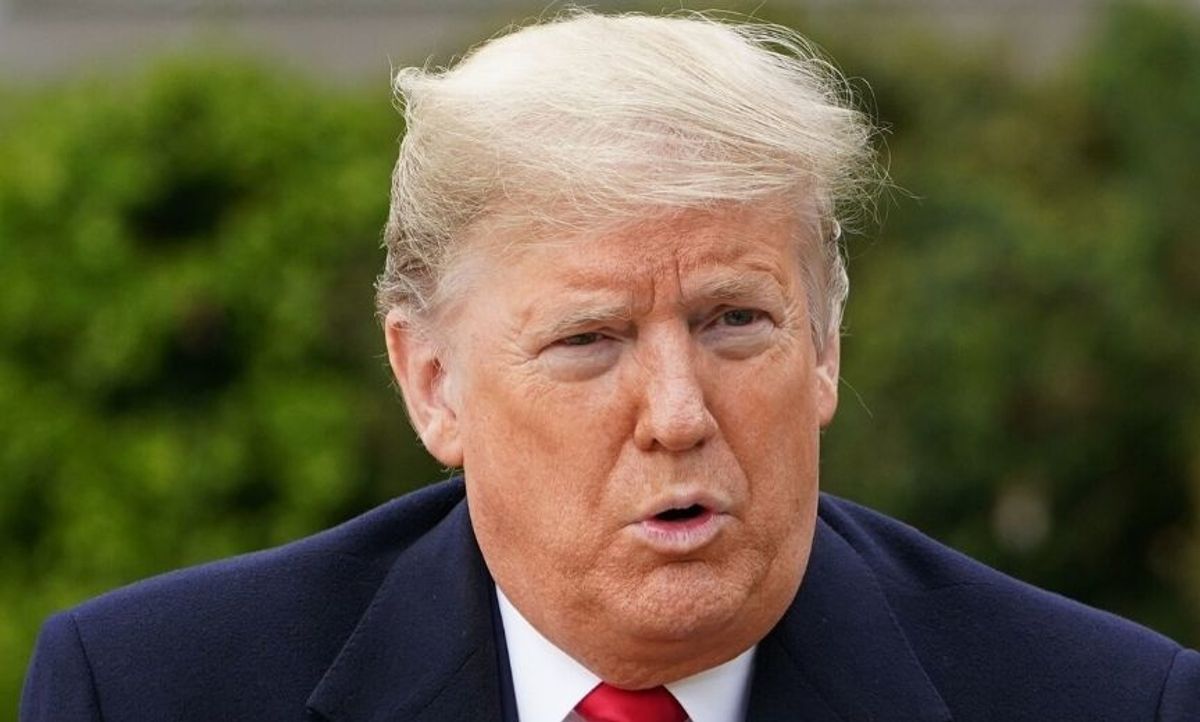 MANDEL NGAN/AFP via Getty Images
If you thought President Donald Trump's obsession with "windmills" would blow over in the face of a national crisis, think again.
The President has previously said that wind turbines cause cancer and that wind-powered energy only works if the wind is blowing. You can add those claims to the 16,200+ false statements made by Trump since his inauguration.
The President repeated his claim that windmills endanger birds in a Fox News town hall on Tuesday afternoon.
As Congress prepares a stimulus package to offset the damage to American workers posed by the current pandemic, Republicans and Democrats are split over whether to include initiatives that would help offset the damage done to the clean energy sector.
House Democrats, led by Speaker Nancy Pelosi of California. say the move is necessary, with $43 billion in investments and payments threatening to evaporate.
Perhaps unsurprisingly, Trump doesn't support the initiative to boost clean energy.
Watch below.
Trump said:

"They had things in there that are terrible. Windmills all over the place and all sorts of credits for windmills that kill the birds and ruin the real estate, right?"
Trump said this as cases of the virus continued to grow to nearly 50,000 in the United States.
People noted that Trump, a real estate mogul, also claimed wind turbines ruined the real estate, leading them to believe his concern for the birds was, well, "for the birds."
After some pointed out that the claim was false...
People began repeating concerns that the President is unfit to lead the nation out of this crisis.
Trump has had a grudge against wind turbines ever since he lost a legal battle to keep a field of them from construction near one of his golf courses in Scotland.
Even in dire times, the President doesn't appear ready to give up that grudge.