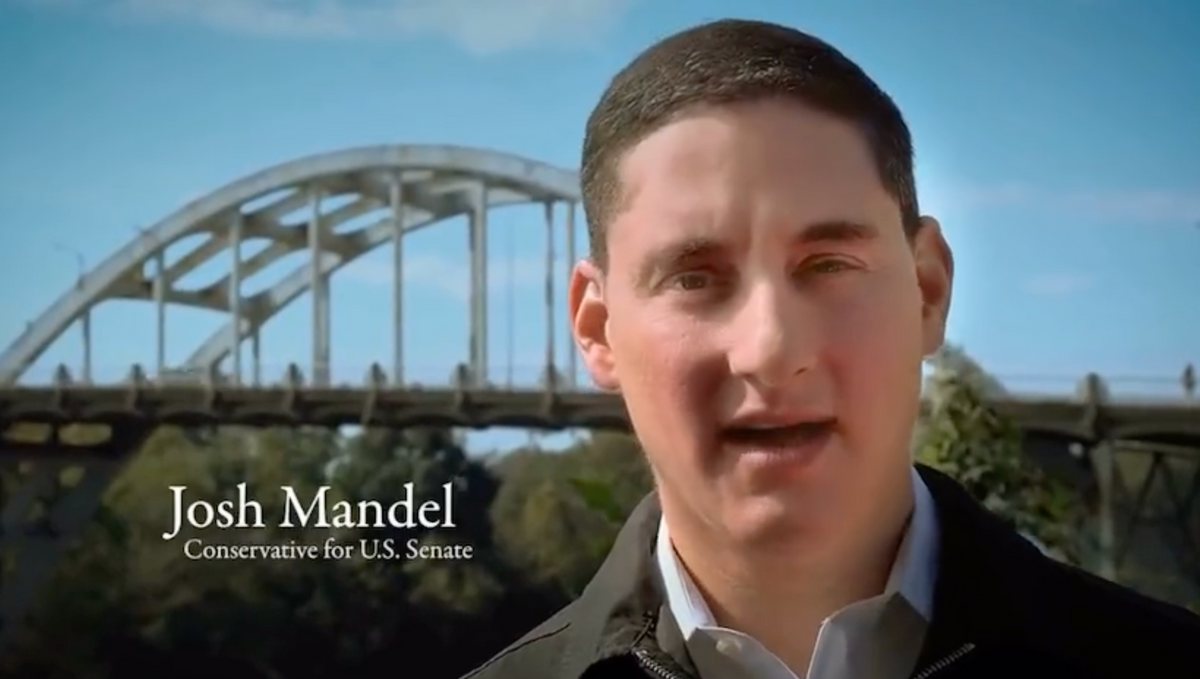 Josh Mandel For Senate/YouTube
Conservative hysteria over critical race theory—an advanced academic framework examining existing racial inequalities through the lens of past racial systems in the United States—has materialized as a major Republican talking point ahead of the 2022 midterms.
Conservative elected officials and media personalities have falsely presented the theory as a socialist doctrine commonly taught in secondary schools, erroneously claiming it teaches white children to be ashamed of themselves and to think of themselves as oppressors.
Questions regarding critical race theory have arisen most recently in the Senate Judiciary Committee's confirmation hearings of Judge Ketanji Brown Jackson to the Supreme Court. There, Republican Senators like Ted Cruz of Texas and Marsha Blackburn of Tennessee hammered Jackson over books on race that are a part of the curriculum of Georgetown Day School, for which Jackson serves on the board of trustees.
And now, amid a crowded Republican primary, far-right Ohio U.S. Senate candidate Josh Mandel is decrying critical race theory in a new ad on the iconic Edmund Pettus Bridge.
Watch below.

In 1965, Black civil rights activists approached the Edmund Pettus Bridge in Selma, Alabama with the mission of marching from Selma to the Alabama Capitol building in an effort to secure voting rights for Black Americans. They were met with vicious brutality from armed police, who gassed them and beat them with night sticks in an event that would become known as Bloody Sunday. Later that month, after widespread national coverage of the brutality, the activists returned and successfully marched to the Capitol.
The site was declared a National Historic Landmark in 2013.
Now, Mandel is using the landmark to decry the accurate teaching surrounding systems that led the activists to march in the first place, saying:
"Martin Luther King marched right here so skin color wouldn't matter. I didn't do two tours in Anbar Province, fighting alongside Marines of every color to come home and be called a racist. There's nothing racist about stopping critical race theory and loving America."
Mandel made sure to include pictures of him alongside Black fellow Marines and to emphasize at the end of the ad that he's "Pro-God, Pro-Gun, Pro-Trump."

But social media users don't seem to be pro-Mandel, especially in light of his new ad.
And they rejected Mandel's assertion that he's not a racist.
The Ohio primaries will be held May 3rd. Trump has yet to make an endorsement, according to Ballotpedia.