Fox's Brit Hume fired back at Charlie Kirk after he questioned why those who think Trump had a 'failed presidency' would work to prevent a 'second Trump term.'
08 August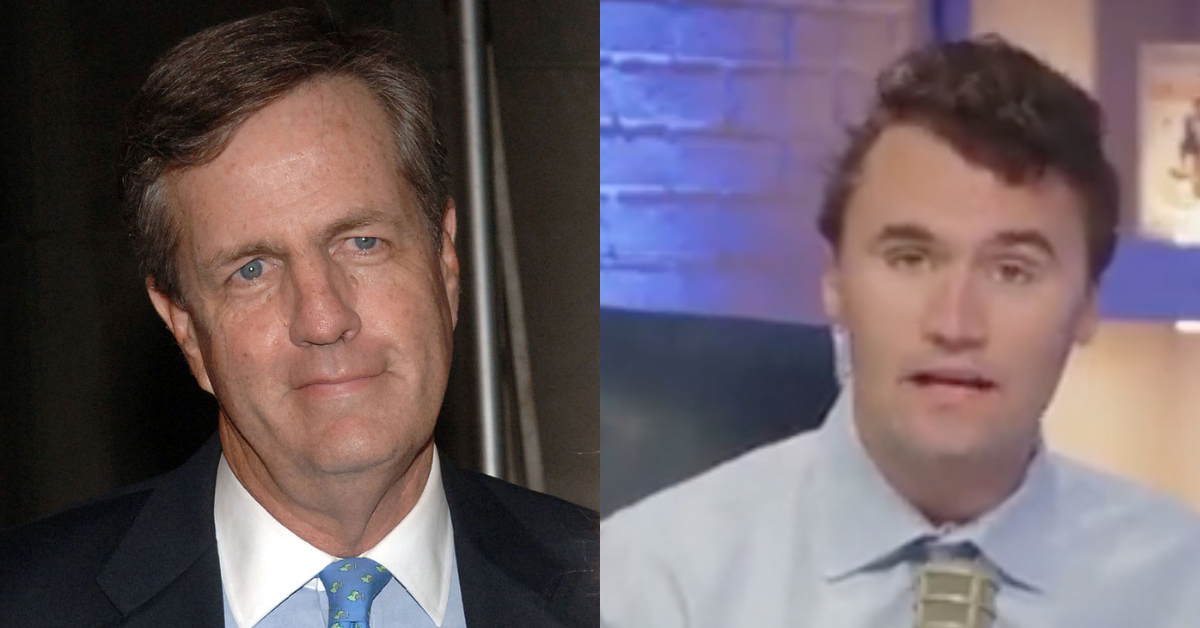 Duffy-Marie Arnoult/WireImage/Getty Images; Real America's Voice
Longtime Fox News host and political commentator Brit Hume has offered a sharp response to a claim made by right-wing pundit Charlie Kirk regarding former Republican President Donald Trump's presidency.
Kirk—vocal supporter of Trump and founder of right-wing youth organization Turning Point USA—posed the question:
"If Trump was such a failed President, why are they doing everything they possibly can to prevent a second term of Trump?"
You can hear what he said in the video below.
Kirk's statement came in the context of defending Trump after the former President was arraigned on federal charges related to election obstruction and conspiracy.
The discussion also touched on the possibility of U.S. District Judge Tanya Chutkan issuing a protective order in the case. Such an order would impose limitations on how Trump and his legal team can handle evidence shared by prosecutors.
Trump's conduct in the case has drawn attention, as he has publicly targeted witnesses, prosecutors, and even the judge herself through social media posts. This behavior has raised concerns about potential interference with the legal proceedings.
Soon after Kirk issued his remarks, Hume replied to Kirk's query with a touch of sarcasm:
"Oh, I don''t know. Maybe they don't want a repeat of a failed presidency. Just guessing here."
You can see Hume's tweet below.

Kirk later responded to Hume by praising Trump's presidency and suggestings things had been perfect until the start of the COVID-19 pandemic response.
Kirk conveniently did not mention the Trump administration botched that response.
"Ask yourself, if Trump was such a failure of a president, why was he skating to re-election before COVID? Why was there a blue-collar boom during his tenure? Why were we energy independent?"
"Why was economic growth through the roof and unemployment and inflation down? Why was the border finally under control? Why was the Taliban and ISIS defeated and there were no new wars? Why did Russia not invade Ukraine?"
Kirk asserted the "current Regime wants to throw Trump in prison because they know he can beat them at the ballot box, and because he's an existential threat to their institutional power sources once in office."
You can see his tweet below.
Kirk was harshly criticized as a result.
Last week, Special Counsel Jack Smith indicted Trump in connection with efforts to overturn his 2020 election loss.
Trump faces four felony counts, including conspiracy to defraud the United States and conspiracy to obstruct an official proceeding. The indictment further accuses him of attempting to exploit the events of January 6—the day a mob of his supporters attacked the United States Capitol on the false premise the election had been stolen—to further his quest to maintain power.
Trump's attorney denied allegations Trump knowingly spread lies about a stolen election and argued the former President's efforts to pressure election officials were exercises of his right to "free speech."