Rep. Dan Goldman called out the GOP for hypocrisy for claiming to be for 'accountability' by censuring Adam Schiff yet doing nothing about one of their own members.
22 June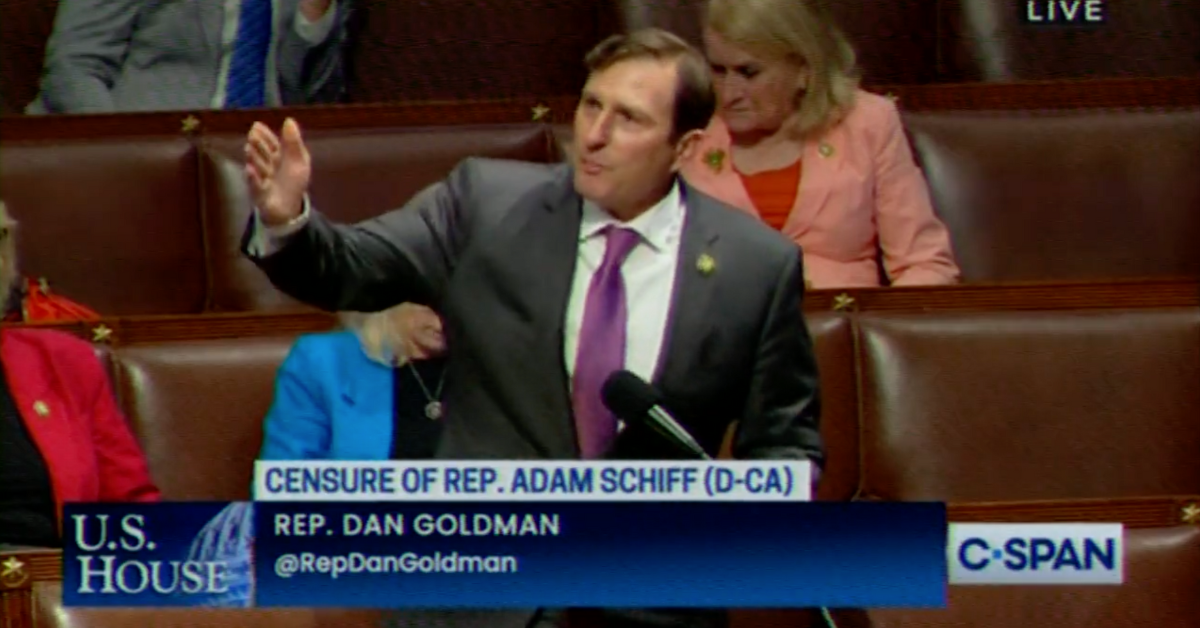 C-SPAN
During a House debate on a resolution to censure California Democratic Representative Adam Schiff, New York Democratic Representative Dan Goldman criticized House Republicans for their lack of action against fellow Republican New York Representative George Santos.
Goldman pointed out the inconsistency in holding Schiff accountable while failing to address the alleged misconduct of Santos. The heated exchange highlighted partisan divisions and accusations of hypocrisy within the House of Representatives.
Santos—who is facing 13 criminal charges, including misleading donors, fraudulent receipt of unemployment benefits and lying on financial disclosures—pleaded not guilty last month. Furthermore, Santos had previously admitted to embellishing his resume during his campaign, falsely claiming educational and professional achievements.
You can hear what he said in the video below.
Goldman criticized the GOP for not just defending Santos but also former President Donald Trump, who was recently indicted by the Justice Department and nearly three dozen felony counts in regard to his decision to abscond with classified documents from the White House in January 2021.
Goldman said:
"One of my colleagues says, 'We will hold members accountable.' You are the party of George Santos. Who are you holding accountable?"

"The guy is an alleged and acknowledged liar and indicted, and you protect him every day."
"Don't lecture us with your projection and your defense of Donald Trump. It's pathetic, and it's beneath you and it's beneath this body."
Many appreciated Goldman for speaking out and concurred with his assessment.
The censure resolution against Schiff, which aims to reprimand him for his handling of investigations into former Republican President Trump, faced strong opposition from Republicans. However, Goldman highlighted the irony in their pursuit of accountability while failing to address the alleged misconduct of their own party member.

Last week, a previous attempt to censure Schiff was blocked after 20 Republicans joined Democrats in voting to table the motion.
However, Florida Republican Representative Anna Paulina Luna leading the push for censure, made revisions to the resolution and expressed confidence in securing enough votes for its approval.