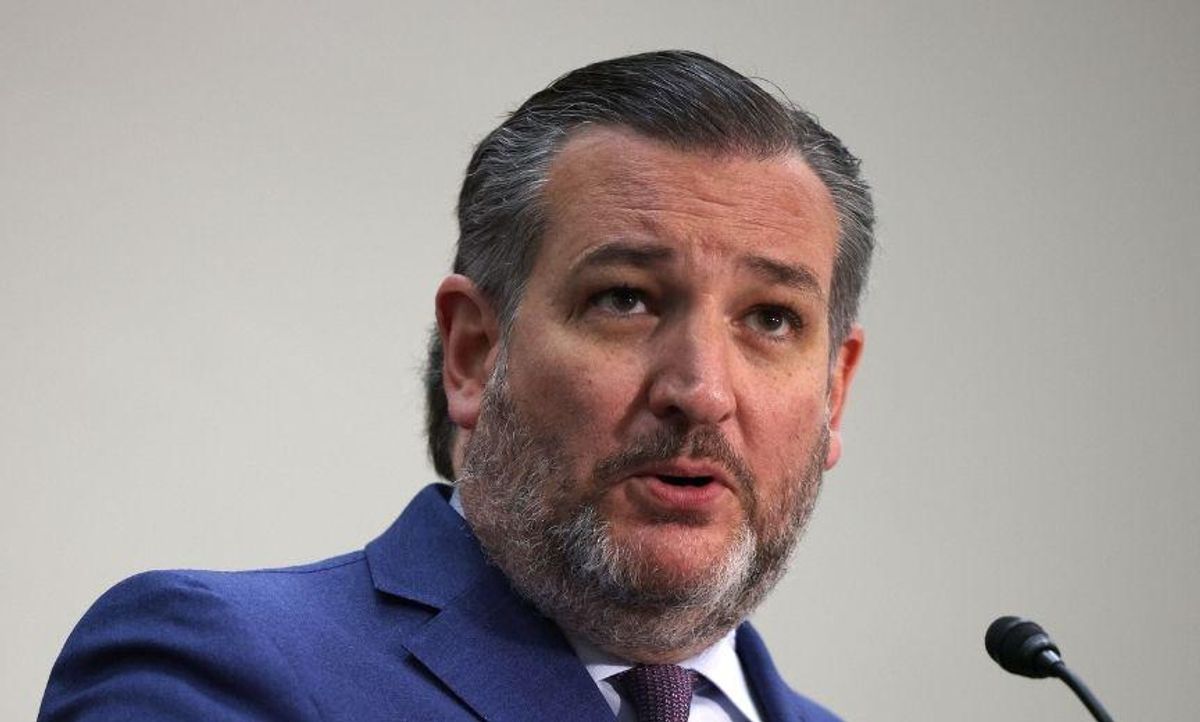 Anna Moneymaker/Getty Images
Earlier this year, devastating winter storms decimated Texas' independent power grid, leaving millions without gas or electricity and few ways to safely retrieve provisions without navigating icy roads. More than 100 people died before the ordeal was over.
Republican Senator Ted Cruz of Texas was one of those millions left without power, but while most were forced to brave the winter indoors, Cruz—family in tow—escaped to sunny Cancún, Mexico.
Footage soon circulated of Cruz on the flight, prompting widespread backlash against the Senator for abandoning his constituents during a statewide crisis. For his part, Cruz claimed he'd only intended to stay for one night after escorting his family to their five star hotel.
Cruz later admitted that going to the resort as millions of Texans were powerless was a "mistake."
Now, the likely 2024 Republican presidential candidate is trying to turn the scandal into a laughing matter, posting a jocular tweet about low air travel prices to his infamous onetime destination.
People were not amused.
This isn't the first time Cruz has tried to turn the scandal into a laughing matter though.
Weeks after the incident, Cruz delivered a speech at the Conservative Political Action Conference (CPAC)—a speech that critics said resembled a failed comedian's set more than the address of a potential presidential candidate.
Cruz alluded to the Cancún debacle during the speech, quipping:

"God bless CPAC. I got to say Orlando is awesome. It's not as nice as Cancun, but it's nice."

No one is laughing.
Not a good look.