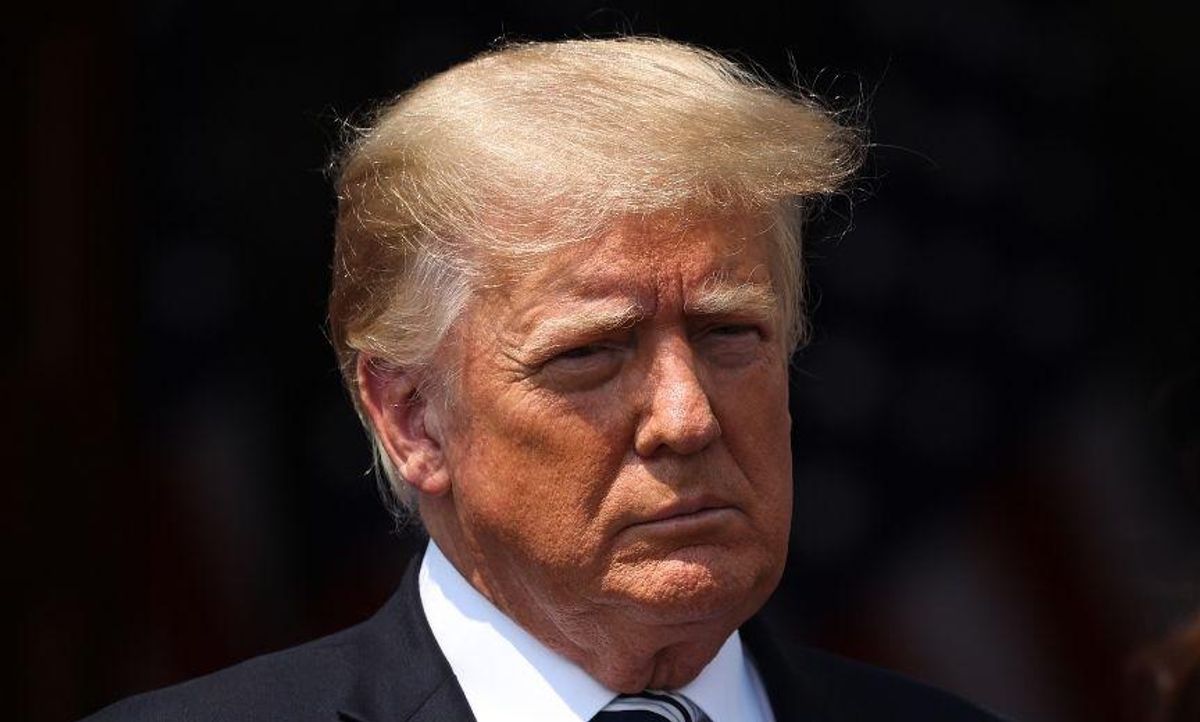 Tayfun Coskun/Anadolu Agency via Getty Images
Throughout his one term in the White House, former President Donald Trump's administration saw unprecedented amounts of leaks from staffers regarding its inner workings.
Trump frequently berated "leakers" to the 80 million followers on his now-defunct Twitter account. His administration took extraordinary steps to uncover any officials talking to the press, including seizing phone data of not just journalists, but members of Congress as well.
Now a new book from Wall Street Journal reporter Michael Bender—Frankly, We Did Win This Election: The Inside Story of How Trump Lost—the former President even called for the execution of one particular leaker.
In the summer of 2020, when historic uprisings against racist police brutality sprouted up across the nation, protests formed outside the White House after Trump characterized them as looters and rioters, despite the overwhelming majority of the protests being peaceful. Trump tweeted that, "when the looting starts, the shooting starts" in an apparent call for the shooting of protesters—calls that vigilantes like Kyle Rittenhouse later heeded.
At one point during the protests, Trump took refuge in a White House bunker with then-First Lady Melania Trump. The press soon got word that Trump had fled to the fortified location and his critics soon began mocking him.
According to Bender's book:
"Trump boiled over about the bunker story as soon as they arrived and shouted at them to smoke out whoever had leaked it. It was the most upset some aides had ever seen the president."
Trump then said of the leaker:
"Whoever did that, they should be charged with treason! They should be executed!"
Trump later said he was only in the bunker for a "tiny" amount of time for an "inspection," but for days after—according to Bender—the former President repeatedly badgered his chief of staff, Mark Meadows, to find the leaker.
People were disgusted by Trump's priorities.
People chalked the deranged demand up to Trump's need to be perceived as strong.
Trump has yet to issue a statement responding to the report.