Who will make the "pick"-colo the "pick"-colo?
13 March 2019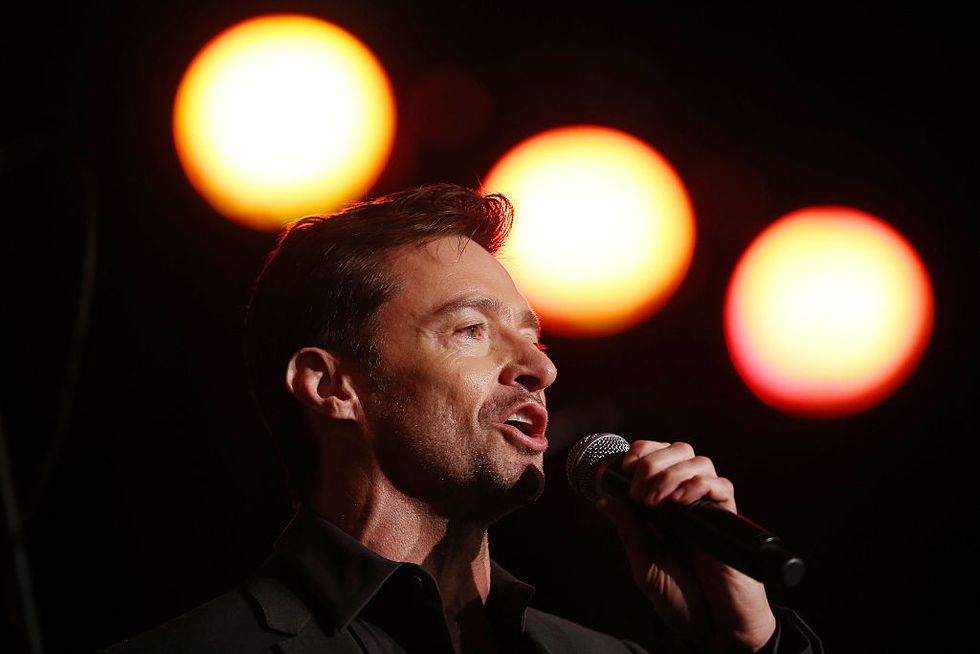 SYDNEY, AUSTRALIA - AUGUST 24: Hugh Jackman performs during a press conference at Four Seasons Hotel on August 24, 2015 in Sydney, Australia. (Photo by Brendon Thorne/Getty Images)
Movie star and Broadway veteran Hugh Jackman confirmed that he'd be starring as Professor Harold Hill in an upcoming Broadway revival of The Music Man. While Jackman's star power is undoubtable, we can think of some equally shining stars to share the stage with Wolverine.
According to Broadway Briefing, "A leading New York stage star who has been absent from Broadway for the last few years is believed to be on board to play Marian and will be confirmed in the coming weeks." Who do you think it is?
Here are some of our favorites for Marian and for other roles in The Music Man.
1. Marian Paroo - Audra McDonald
As she proved during the Kennedy Center Honors tribute to Barbara Cook, Audra McDonald has the perfect voice to embody the lead female role's dizzying soprano. McDonald may be a tad more mature than Marian's of the past, but she mirrors Hugh Jackman in age and, let's get real, she's Audra McFreakingDonald.
2. Marcellus Washburn - James Corden
Corden may be an A-list television host now, but before that he was dazzling audiences on Broadway in One Man, Two Guvnors. He's also got some incredible vocal chops. As Harold Hill's accomplice Marcellus, Corden would be brassier than 76 trombones.
3. Mrs. Paroo - Lillias White
Lillias White is a Broadway legend and she's shared the stage with Audra McDonald before, to beautiful results. As Marian's doting mother, her comedic skills would be enthralling. Not to mention, her belt is to die for.
4. Tommy Djilas - Andrew Keenan Bolger
As Broadway audiences saw in Newsies, Andrew Keenan Bolger excels at playing scrappy young men. He would effortlessly embody bad-boy Tommy Djilas. We can't wait to see that "Shipoopi" dance scene!
5. Winthrop Paroo - Kenneth Aikens
Currently dazzling audiences on Broadway in The Lion King, Kenneth Aikens has a voice that's twice his size. As Winthrop, he would bring to the stage a whole Wells Fargo Wagon's worth of charisma.
6. Amaryllis - Sydney Ellen Lucas
Amaryllis may not be a starring role, but Sydney Ellen Lucas would make the character all her own. Tony-nominated for her performance in Fun Home, this child actress is just as talented as many of her adult peers, while maintaining a childlike zeal that would fit The Music Man perfectly.
Who did we forget? Let us know in the comments!
Keep reading... Show less