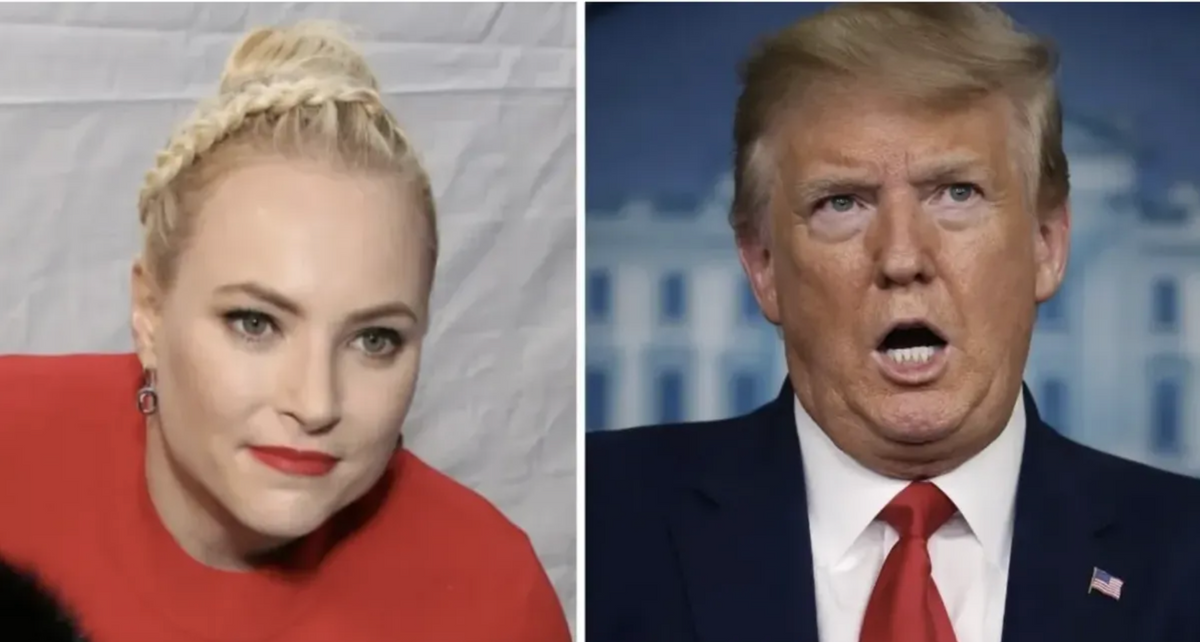 Walter McBride/Getty Images // Chip Somodevilla/Getty Images
It's been years since his death, but outgoing President Donald Trump continues to slam the late Republican Senator from Arizona, John McCain.
McCain famously cast the deciding vote to preserve the Affordable Care Act—the magnum opus of McCain's former opponent, President Barack Obama. The move infuriated Trump and turned their already tense relationship into open abhorrence.
Trump repeatedly dismissed McCain's status as a war hero because he was "captured" and spent years as a prisoner of war. Trump initially refused to lower White House flags to half staff after McCain's death and mused that McCain could be burning in hell.
Trump's constant disparagements toward McCain were enough to drive the Senator's widow—Cindy McCain—to endorse President-elect Joe Biden ahead of the 2020 election, even though Biden was on the ticket that defeated her husband in the 2008 presidential campaign.
Never one to surrender a grudge, the President tweeted attacks on McCain as recently as Thursday, when he shared an article from the far-right media outlet Breitbart about texts from former FBI agent Peter Strzok, whom Trump has accused of working to undermine his election.
The article alleges that McCain gave journalist Carl Bernstein the Christopher Steele dossier on Russian meddling.
Trump leapt to tweet the piece and deride McCain in the process.

Trump wrote:

"Check out last in his class John McCain, one of the most overrated people in D.C."
McCain was not "last in his class" when he graduated from the Naval Academy in 1958, but that hasn't stopped Trump from repeating the lie as fact.
McCain's eldest daughter Meghan McCain, a staunch conservative, rebuked Trump in no uncertain terms.
In addition to accusing Trump of disgracing the office of the presidency, Meghan McCain reminded Trump that he lost the state of Arizona to Biden in the 2020 election—the first time the state went blue since 1996.
Some have speculated that Trump's obsession with slamming Senator McCain contributed to his loss in the late Senator's beloved home state—a loss that Trump and his allies have baselessly contested.
People applauded Meghan McCain's response.
Others echoed her defense of her father.

Trump's final day in office is on January 20th.