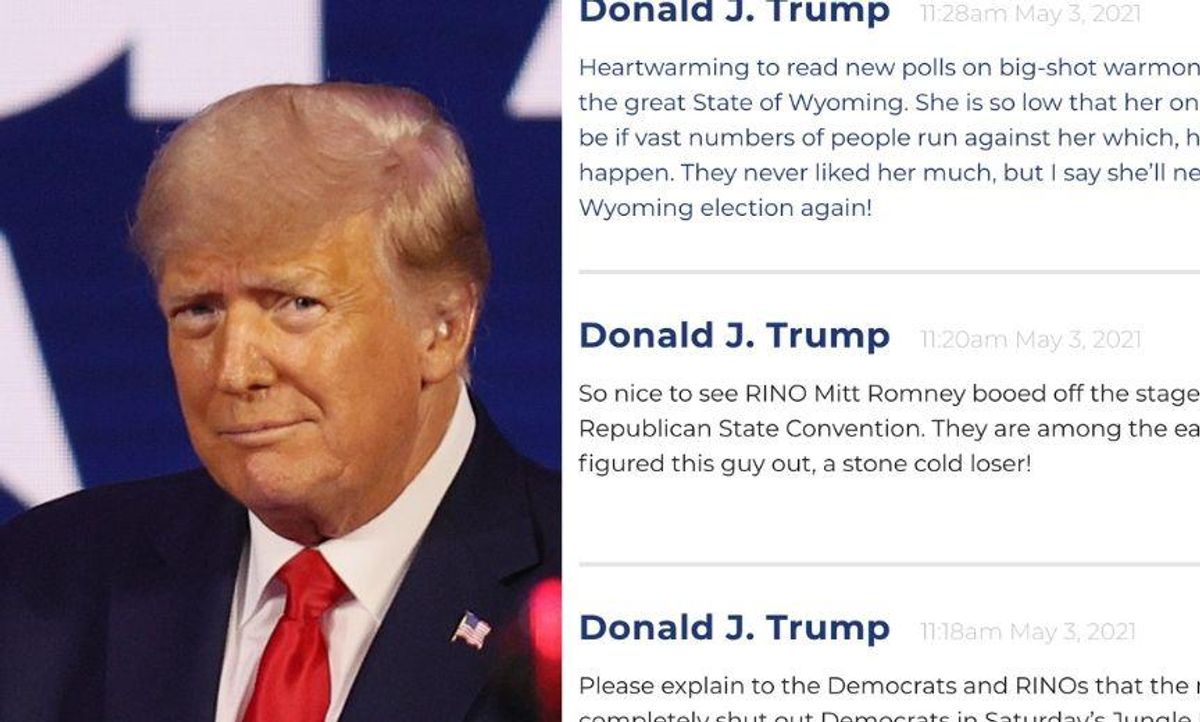 Joe Raedle/Getty Images // donaldjtrump.com
Throughout his 2016 campaign and during his time as President, Donald Trump's legacy was cemented with his Twitter account.
In 280 characters or less, Trump would fire off-the-cuff posts filled with petty insults, outright falsehoods, incoherent typos, and veiled calls to violence.
It wasn't until his lies about the validity of the 2020 election, which he frequently broadcast to his 88 million followers using the social media outlet, resulted in a deadly siege of the United States Capitol that Twitter decided to permanently ban then-President Trump's account.
Trump's enablers leapt at the chance to paint Twitter's discipline as big tech powers run amok, hell-bent on silencing conservative voices. They promoted supposed "free speech" social media outlets like Gab and Parler. Some, like conspiracy theorist and Trump devotee Mike Lindell, vowed to launch their own social media platforms.
Trump himself said he'd do the same, and this past March, Trump spokesman Jason Miller said of the platform:
"This is something that I think will be the hottest ticket in social media. It's going to completely redefine the game, and everybody is going to be waiting and watching to see what exactly President Trump does."
On Tuesday, the world finally got to see what this platform would be, and the results were...underwhelming.
The social media outlet that Miller said would "completely redefine the game" ended up not being a social media outlet at all, but rather a page on Trump's official website with a timeline of Trump's latest ramblings.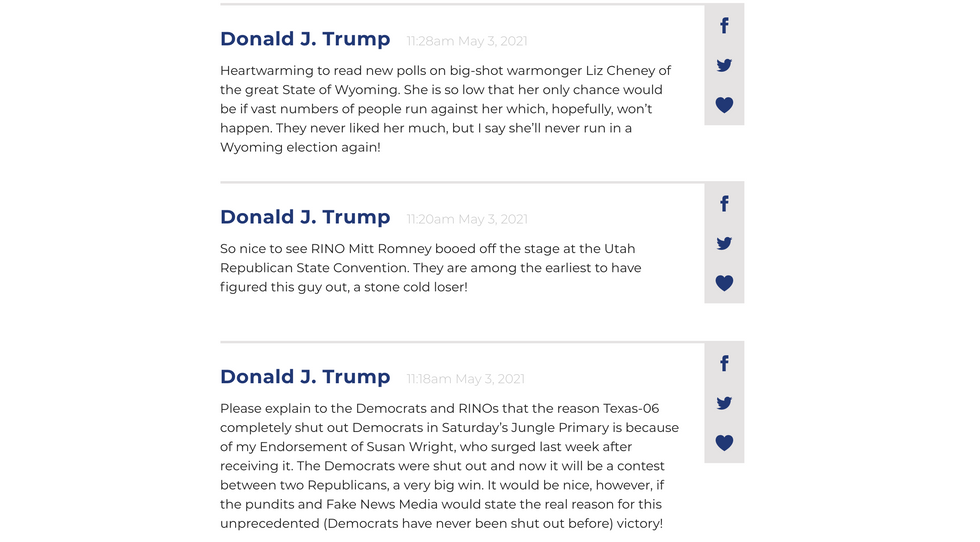 Apparently unfettered by character limits, the site features a stream of posts "from the desk of Donald J. Trump" berating Democrats and "RINOs" like Senator Mitt Romney of Utah and Congresswoman Liz Cheney of Wyoming, both of whom voiced support for his impeachment and conviction for inciting an insurrection.
In typical Trump fashion, the profile features a video with cinematic music praising Trump's site as a "beacon of freedom."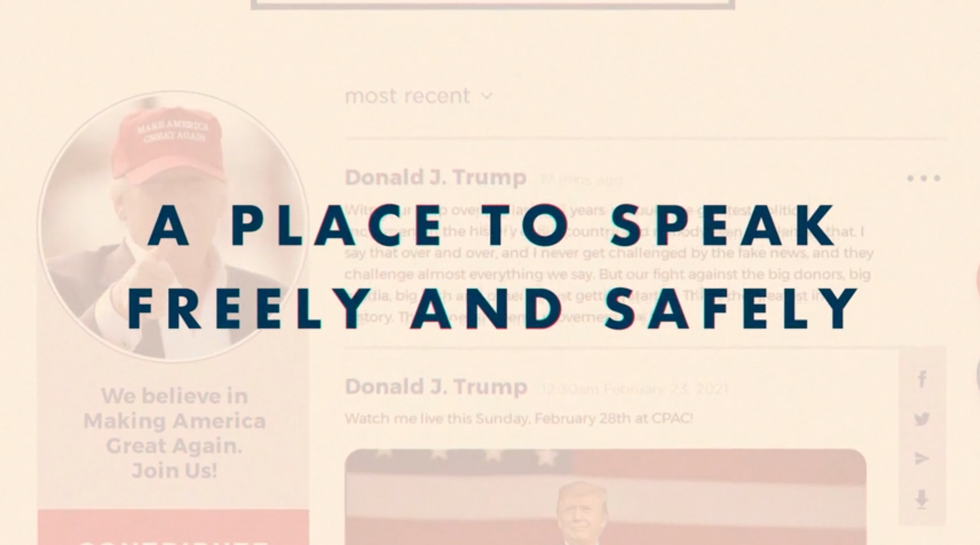 donaldjtrump.com
Users of the site can't create profiles, can't post on their own, and can't respond to Trump's posts. They can only "heart" each post and share it on the social media outlets from which Trump is banned.
Oh, and—of course—they can donate to Trump's wallet political action committee.
The consensus is that Trump's game-changing social media outlet was nothing but a glorified blog.
People weren't impressed.

Like his performance in the 2020 election, it turns out Trump's social media outlet is underwhelming.