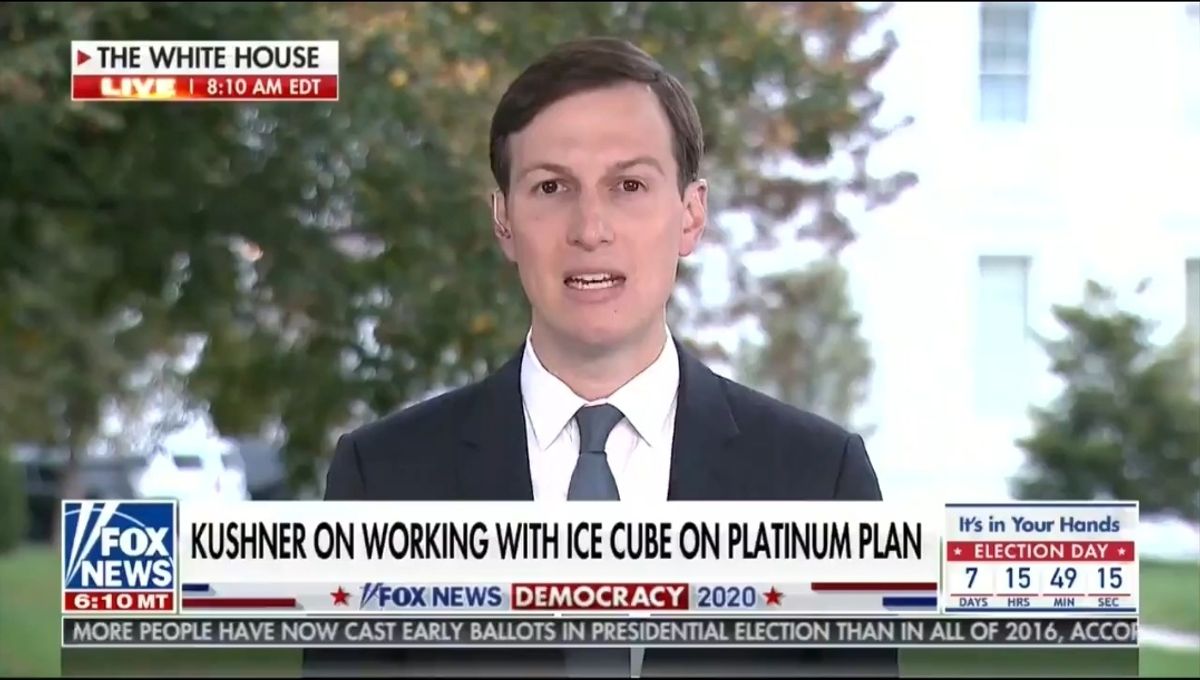 Fox News
White House Senior Advisor Jared Kushner—son-in-law of President Donald Trump—drew backlash after a Monday morning appearance on Fox News. Kushner stated Black people must "want to be successful" in order to benefit from the Trump administration.
Kushner said on Fox & Friends:
"One thing we've seen in a lot of the Black community, which is mostly Democrat, is that President Trump's policies are the policies that can help people break out of the problems that they're complaining about."
"But he can't want them to be successful more than they want to be successful."
The POTUS' son-in-law added:
"What you're seeing throughout the country now is a groundswell of support in the Black community because they're realizing that all the different bad things that the media and the Democrats have said about President Trump are not true and so they're seeing that he's actually delivered."
"President Trump may not always say the right things, but he does the right things. He says what's on his mind and he gets results."
Kushner—who like Donald Trump received his fortune from his parents—drew widespread criticism for claiming the problems the Black community are "complaining about" would all be solved if Black people wanted to be successful.
The source of Trump and Kushner's success was cited.
Kushner's choice of words drew ire.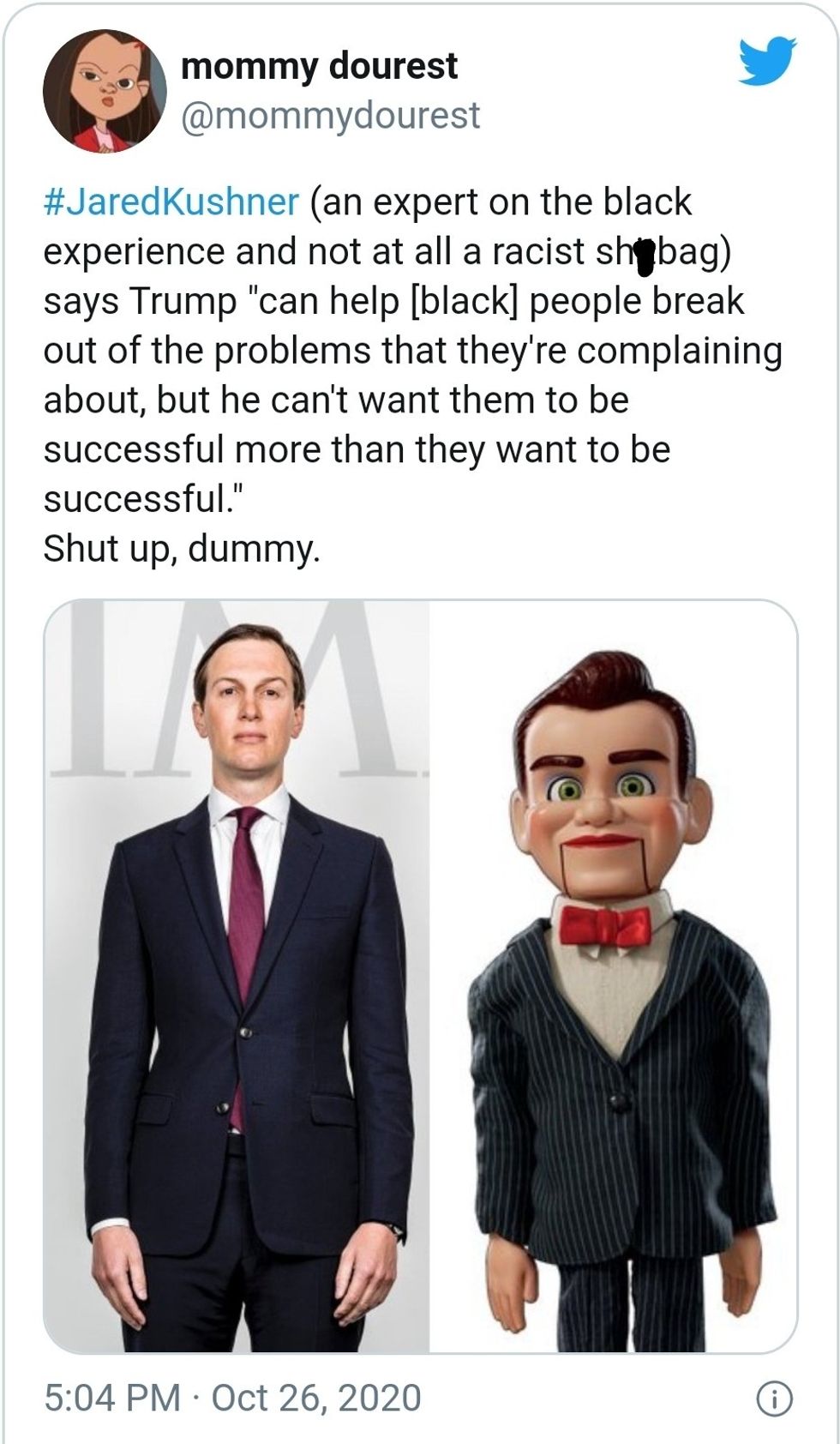 @mommydourest/Twitter
According to polls, Donald Trump has seen modest gains in support from Black males since 2016.

As of Monday, October 26, the presidential election is a little over 7 days away.