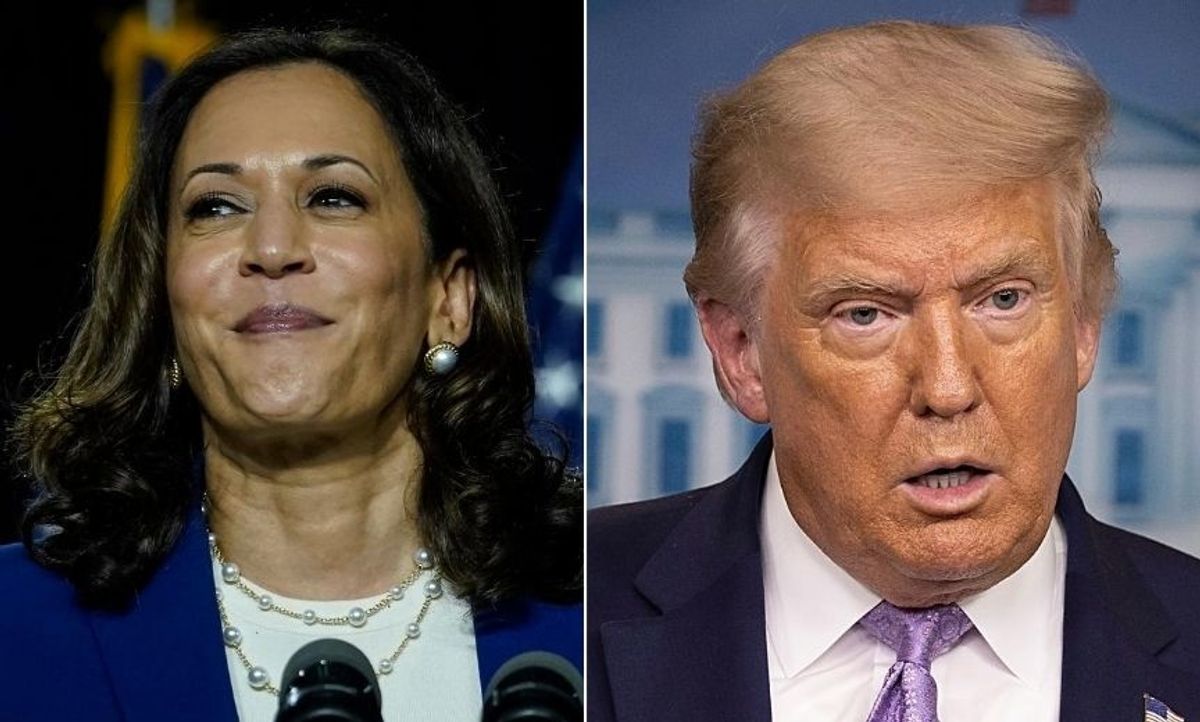 Drew Angerer/Getty Images // Tasos Katopodis/Getty Images
President Donald Trump built his political brand from spurious claims that former President Barack Obama was not actually a United States citizen and was born in Kenya.
Trump dogged Obama for his birth certificate and, once Obama provided it, still refused to acknowledge its legitimacy. The "birther" movement caught steam and as of 2017, 51 percent of Republicans still believed that Obama was born in Kenya.
In a Thursday press conference, Trump once again amplified the idea that a Black American lawmaker isn't actually American.
This time, his target was Senator Kamala Harris (D-CA), whom Democratic nominee Joe Biden tapped to be his running mate in the November election. Harris was born in Oakland, California in 1964.
Watch below.
Trump was asked about a recent piece in Newsweek by conservative law professor John Eastman, in which he attempts to make a case that Harris is legally ineligible for the presidency and, subsequently, the vice presidency. The piece was widely panned for attempting to legitimize a racist argument.

Trump said:

"I just heard that. I heard it today, that she doesn't meet the requirements, and by the way, the lawyer that wrote that piece is a very highly qualified, talented lawyer."
While the President didn't commit to a position that Harris is ineligible, people called him out for legitimizing the argument from the podium.
People leapt to defend Harris.