Desperate times call for desperate measures.
13 November 2017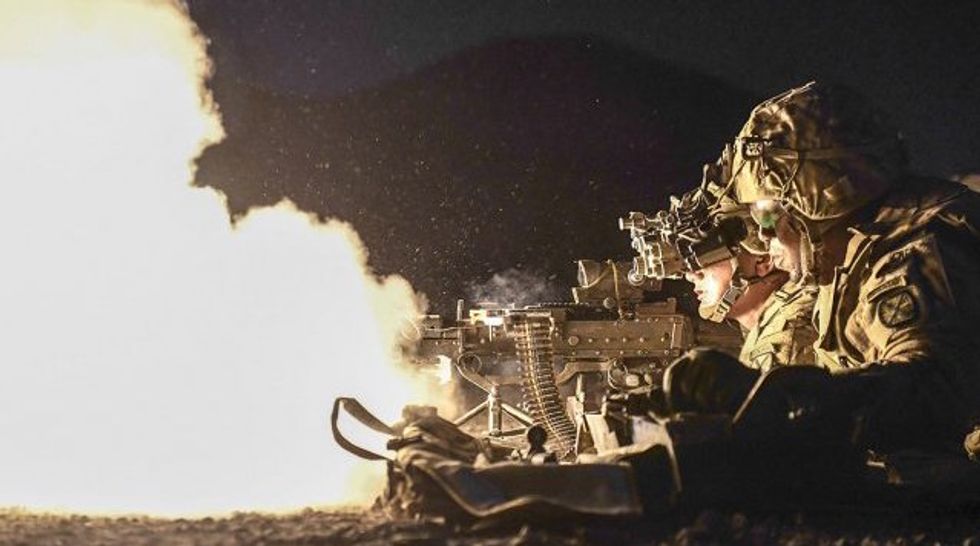 In an attempt to meet a recruitment goal of 80,000 new soldiers, people with a history of cutting, bipolar disorder, depression and drug and alcohol abuse can now seek waivers to join the United States Army. The policy, enacted in August, went unannounced to the public. It joins other Army policy changes like hairstyles, beards, and headdress.
To meet last year's goal of 69,000 new recruits, the Army accepted more who scored poorly on aptitude tests, increased waivers granted for marijuana use and offered hundreds of millions of dollars in enlistment bonuses.
In a statement, Army spokesman Lt. Col. Randy Taylor stated expanding waivers for mental health depends on increased access to more medical information about each potential recruit. The Army issued the ban on mental health waivers in 2009 amidst a rash of suicides among active duty troops.
The decision was primarily due to the increased availability of medical records and other data which is now more readily available."
"These records allow Army officials to better document applicant medical histories," Taylor added."
"With the additional data available, Army officials can now consider applicants as a whole person, allowing a series of Army leaders and medical professionals to review the case fully to assess the applicant's physical limitations or medical conditions and their possible impact upon the applicant's ability to complete training and finish an Army career," Taylor said.
These waivers are not considered lightly."
But accepting recruits with a history of those mental health conditions carries risks. According to retired Army Colonel Elspeth Ritchie, a psychiatrist, people with prior mental health problems relapse more often than people develop new conditions.
"It is a red flag," she said. "The question is, how much of a red flag is it?"
Bipolar disorder and depression can be kept under control with medication, but cutting or self-mutilation may signal deeper mental health issues, according to the American Psychiatric Association's Diagnostic and Statistical Manual of Mental Health Disorders.
Cutting in a military setting, Ritchie said, could be disruptive for a unit. A soldier slashing their own skin could result in blood on the floor, the assumption of a suicide attempt and the potential need for medical evacuation from a war zone or other remote location.
The Army's decision to lift their 2009 ban on enlistment for a history of mental illness is a reaction to recruiting difficulties, Ritchie said.
You're widening your pool of applicants."
The Army did not indicate how many waivers, if any, have been issued since the policy change in August.
Keep reading...Show less