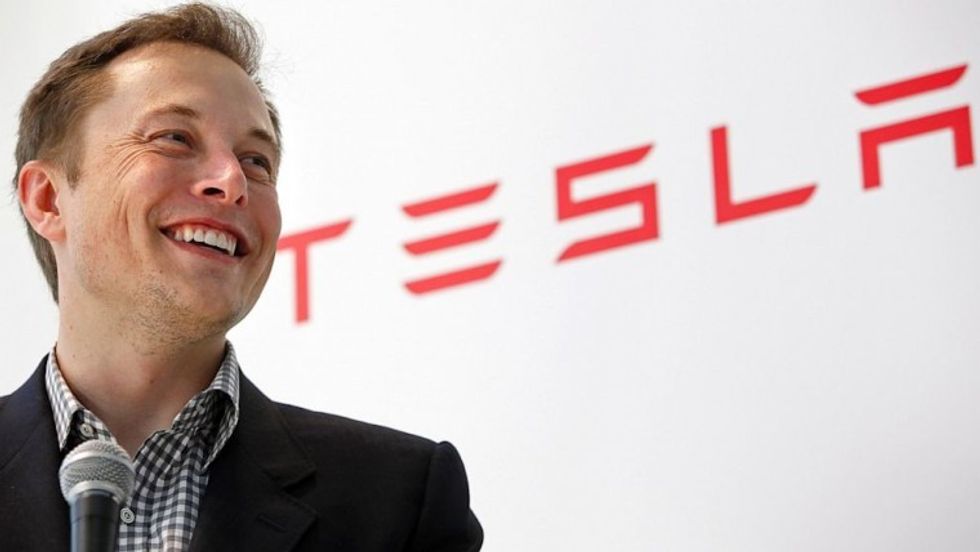 In a discussion on Twitter regarding South Australia's sweeping rise in energy prices, Elon Musk made one of his grandest declarations to date — and he is known for this sort of thing. Musk claims that he has the ability to construct a 100 megawatt battery storage farm within 100 days. If he fails, he says he will do so free of charge.
When Tesla's vice president for energy products, Lyndon Rive, told the Australian Financial Review that Tesla could install 100-300 megawatt hours of battery storage necessary to prevent power shortages in the fifth-largest state in Australia — and that Tesla could do it in 100 days, thanks to their new Gigafactory — some initially questioned the company's sincerity.
Mike Cannon-Brookes, the CEO of Atlassian — a Silicon Valley startup out of Sydney, Australia, tweeted directly to Musk.
Musk's confident response took the internet by surprise.
Afterward, Cannon-Brookes requested seven days "to sort out politics and funding," and apparently, it is going smoothly.
"I've spent more time speaking to politicians in the last week than in the last year. They're interested in solving it," he told the Australian Broadcasting Corporationlast week.
According to Musk, the cost of this 100MW endeavor will come to about $250 Australian dollars per kWh to generate over 100mWh.
Though this may sound far-fetched, Tesla came through on a similar bet last year in California: they established an 80 MW farm in just 90 days.
As for the Australian wager, all that awaits is to see how skillfully Musk and the Tesla Inc. team can and will achieve this ambitious goal.
The zealous and committed Musk is perhaps best known for his company Tesla Inc., an automaking, energy storage and solar panel manufacturing corporation, which he co-founded. The company gained worldwide notoriety in 2008, following the production of the Tesla Roadster — the first electric sportscar.
Musk is also known for his major involvement in X.com, PayPal, HyperLoop, OpenAI and even SolarCity — the second largest provider of solar power systems in the U.S., among other commercial ventures.
As the founder, CEO, and CTO of Space X, Musk has also conceptualized the "Mars Oasis," a project with the goal of landing a miniature experimental greenhouse on Mars to grow crops. Over the years, the goal of Space X mutated into a broader goal of creating a "true spacefaring civilization."
The next 100 days should prove a defining venture for the billionaire, as well as his vision of a sustainable future.
Keep reading...Show less