Backlash over North Carolina's "Bathroom Law" has cost the state hundreds of millions, with no end in sight.
06 September 2016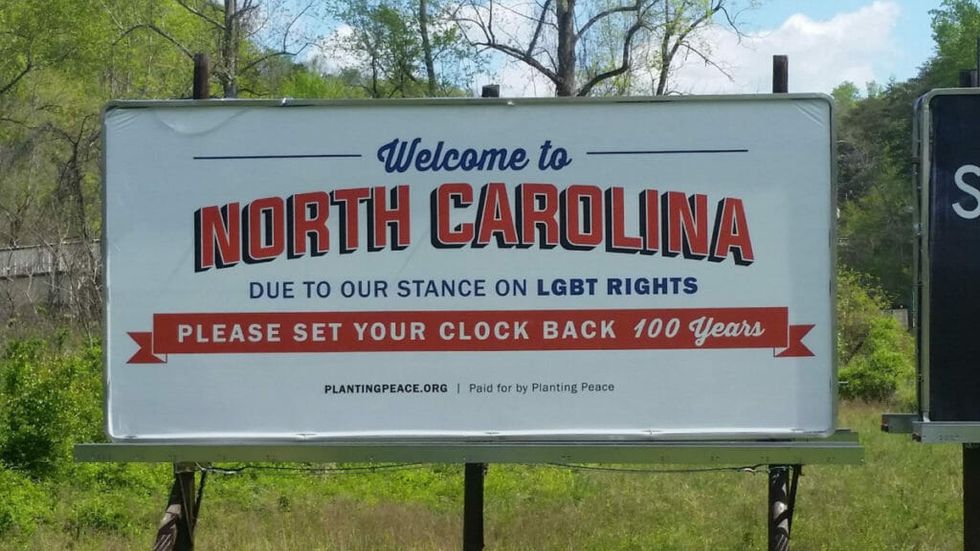 [DIGEST: Forbes, The Charlotte Observer, The New York Times, ABC]
In March of this year, North Carolina enacted HB2, known colloquially as the "bathroom law." The anti-LGBTQ law revokes municipal LGBTQ nondiscrimination ordinances and prevents transgendered people from using certain bathrooms.
The law has not been popular. In a recent poll by the independent Monmouth University Polling Institute released late last month, only 36 percent of likely North Carolina voters supported HB2. In contrast, 55 percent disapproved of the law.
Even more telling, regardless of potential voters' position on HB2, 70 percent said that the law has been bad for North Carolina's national reputation. The state has been pummeled by businesses and organizations that have called for its repeal and have refused to do business there, resulting in losses to the state upwards of several hundred million dollars, with more losses on the way.
Shortly after the legislation was passed, more than 100 top executives from major companies (including major Charlotte employers like Bank of America) signed a letter opposing it and seeking its repeal. Among tech companies doing business in North Carolina, Apple said it was "disappointed" McCrory signed the bill into law, and Google called the legislation "misguided and wrong." This was a harbinger of the financial impact the law would have on the state.
In the first month after its passage, North Carolina lost business due to, among other events: cancellation of concerts in the state by big names like Ringo Starr and Bruce Springsteen; Deutsche Bank stopping a planned expansion of operations in the state; PayPal abandoning plans to expand operations there by roughly 400 jobs; and canceling of multiple conventions and events in Charlotte.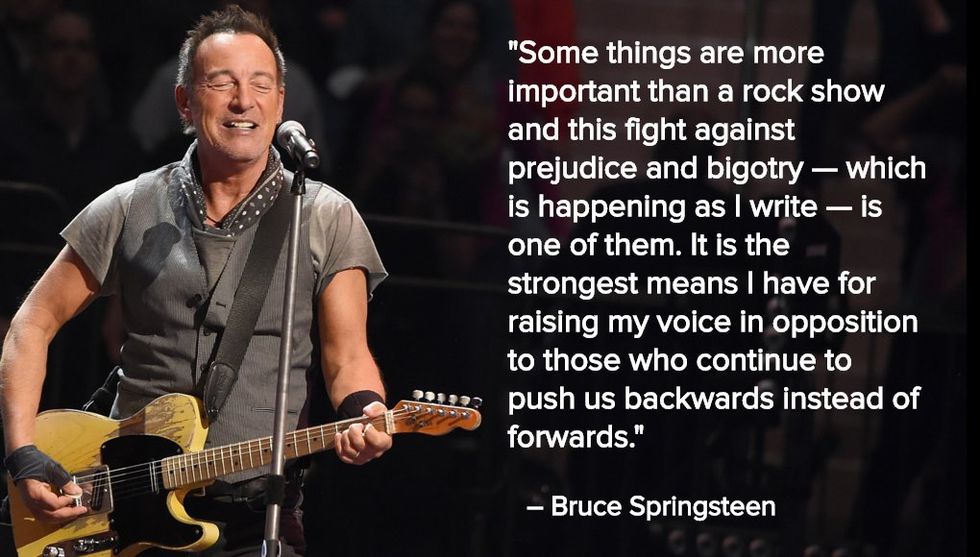 Credit: Source.
In perhaps the most public response to the law, the NBA pulled the 2017 All-Star game from North Carolina. NBA commissioner Adam Silver announced in an accompanying statement, "we do not believe we can successfully host our All-Star festivities in Charlotte in the climate created by HB2." (North Carolina Governor McCrory, in response, called the decision "total P.C. BS.")
In addition, over two dozen states and cities—including New York, Washington D.C., Boston and Atlanta—have banned government-sponsored travel to the state.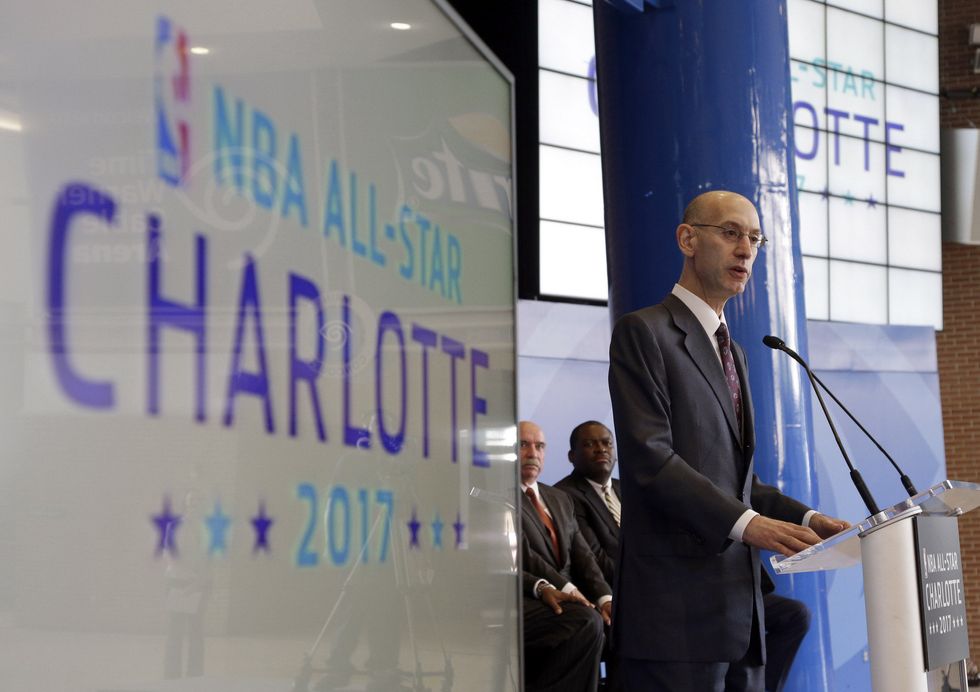 Credit: Source.
The total financial impact at this point is unclear, though it is certainly big and continues to grow. Figures released by the Raleigh Convention and Visitors Bureau a few weeks after the law passed showed that Wake County alone had lost more than $700,000 because of loss of travel due to the bill. "I guess the only thing we could equate this to would be what we saw after 9/11. Travel just kind of stopped," said the Bureau's CEO Denny Edwards.
Estimates of losses from two months after the bill's passage were as high as $500 million, though other estimates put the immediate loss at closer to $80 million.
Charlotte is estimated to lose another $100 million alone due to the cancellation of the All-Star Game when income from hotels, restaurants, transportation and general spending are taken into account.
If the federal government pulls funding from the state, as was previously threatened, the toll could become astronomical. The state could lose close to $5 billion in federal funding, the bulk of which would come from education funds. In 2015, the Department of Education provided $4.3 billion to North Carolina for educational purposes from kindergarten through college. Some additional funds would also be lost for career services, healthcare and housing, among other areas. The government has since backtracked on its threat, until the federal lawsuit challenging the law plays out.
"We are extremely concerned about the state legislation in place as we continue to hear negative feedback and potential event cancellations from our customers," said Tom Murray, CEO of the Charlotte Regional Visitor's Bureau. "This issue is in danger of setting us back from the progress we've made in positioning Charlotte as an attractive, inclusive destination."
Murray continued, "On behalf of the visitor economy that represents one in nine jobs across the Charlotte region, we strongly urge that state and local leaders find a resolution that represents the best interests of our state and city."
Keep reading...Show less