The Trump administration is swiftly rolling back regulations from the Obama era and prior. Multinational corporations and conservative groups argue these are positive changes from long-lived, stifling regulations; environmental groups, labor unions, consumer watchdogs and progressives believe the removal of these regulations will thrust the U.S. into another crisis — or crises.
19 March 2017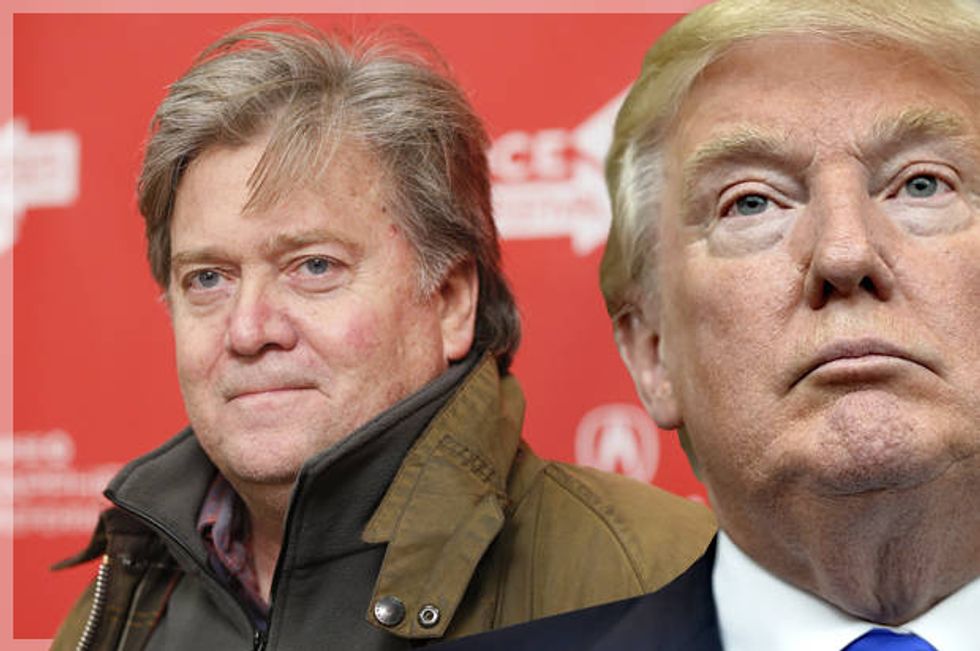 Republican presidential candidate Donald Trump listens during a news conference after speaking at the TD Convention Center, Thursday, Aug. 27, 2015, in Greenville, S.C. (AP Photo/Richard Shiro)
[DIGEST: NYT, Business Insider]
"The deconstruction of the administrative state," is how U.S. President Donald Trump's chief strategist Stephen K. Bannon characterized the Trump administration's assertive efforts at deregulation.
The transition from the Obama administration, one of stringent regulation, to very much the reverse in the Trump administration, is one of the most significant shifts in regulatory policy in decades — and dozens of rules could see elimination in the weeks to come.
Absent from the Trump administrative regulatory policy is punishment for too-big-to-fail Wall Street banks, such as Goldman Sachs and JPMorgan Chase, for failing — or declining — to collect additional money from customers in an effort to cover potential losses resulting from permitted high-risk trades. These types of trades are what largely spawned the financial crisis of 2008.
But that's just the banks.
There are no plans to further apply data from the Social Security Administration to block individuals with mental health issues from purchasing handguns.
Hunters will continue to use wildlife-poisoning lead-based bullets on 150 million acres of federal lands without question.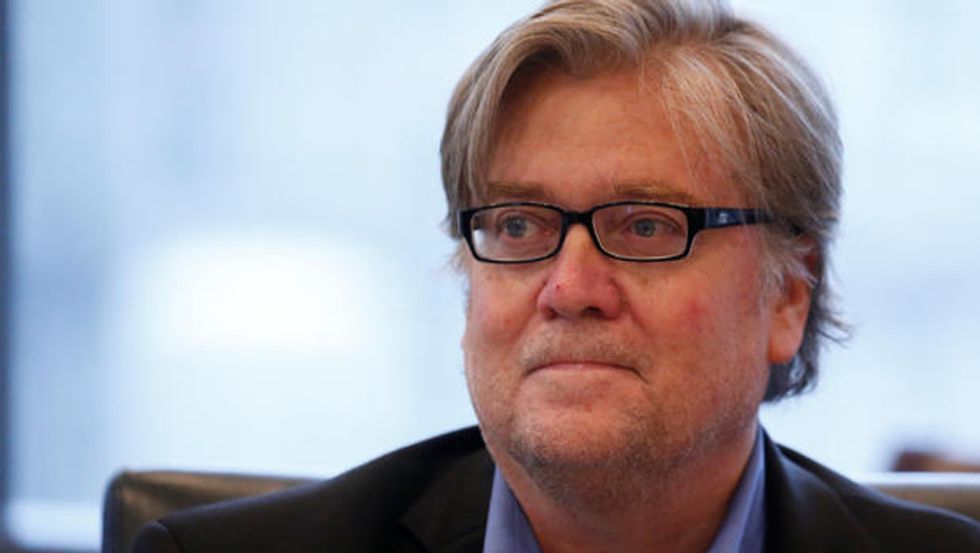 Stephen K. Bannon. (Credit: Source.)
Telecommunication giants, like Verizon and AT&T, will not need to take "reasonable measures" to protect Social Security numbers, Internet browser history and other personal information of their customers from theft or accidental release.
Meanwhile, these adjustments to loosen the industries of banking, firearms and telecommunications are merely a handful of the over 90 regulations that the Republican-controlled Congress and federal agencies have delayed, suspended or reversed in under 50 days since President Trump's inauguration. A New York Times tally has kept track of these deregulatory actions.
Many of these changes followed the eager appeals of corporate lobbyists and trade association executives. Essentially, these groups believe that deregulation will help grow the economy through the lowering of compliance costs, and therefore, increased profit.
In fact, representatives who feel their respective industries are too tightly regulated are applying for specific rollbacks from the Trump administration. For example, 17 automakers have requested the repeal of an agreement to increase mileage standards for their automobiles.
Another example is big pharma's lobbying for a reversal of a recent pharmaceutical regulation that increases scrutiny over the marketing of prescription drugs for unapproved purposes. Neither of these benefits the public in any direct or discernibly indirect way, but both nullification requests do directly benefit the manufacturers and industries providing these products.
Even so, as of March 3, it was rumored that the Trump administration intends to fulfill the automakers' petition for regulatory abatement.
Earlier this month, Thomas J. Donohue, the president of the United States Chamber of Commerce, wrote in a memo, "After a relentless, eight-year regulatory onslaught that loaded unprecedented burdens on businesses and the economy, relief is finally on the way."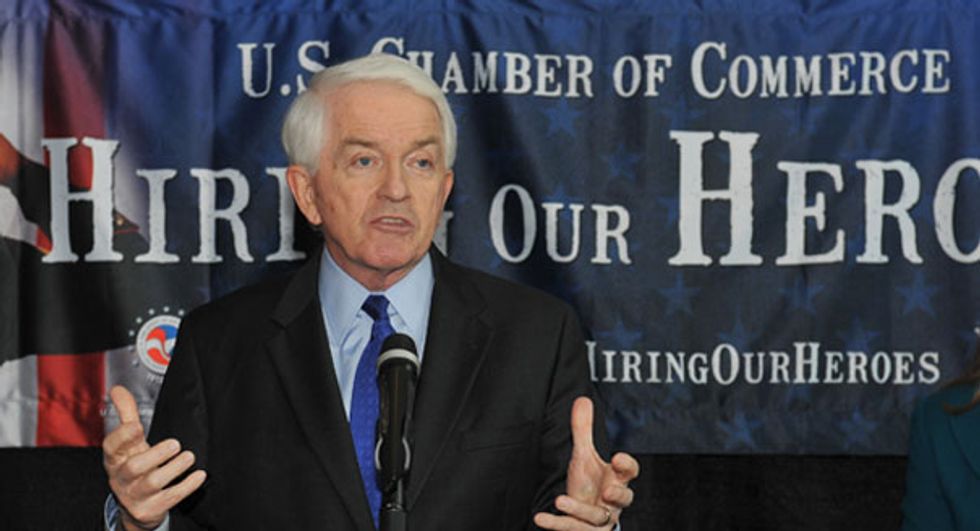 Thomas J. Donohue. (Credit: Source.)
Not everyone views this as do multinational corporations, the Trump administration and Donohue, however.
Many public interest groups, such as environmentalists, labor unions and consumer watchdogs see these rollbacks as a threat to the interests of everyday Americans.
"Americans did not vote to be exposed to more health, safety, environmental and financial dangers," said a recent letter addressed to the White House and signed by the heads of 137 various nonprofits.
Many of the rules under attack are from the Obama-era, and with the blessings of the president, Congress has already eliminated three regulations implemented under the Obama administration. One such elimination is the American Civil Liberties Union's protest for a system to impede mentally ill people from purchasing firearms. Another elimination is coal mining and oil and gas exploration regulations. The third is the aforementioned series of financial deregulatory reversals, including a directive aimed at the Dodd-Frank Act and review of the Obama-era fiduciary rule.
This does not include the discontinuation of the Waters of the United States rule.
The regulatory curtailment is occurring from many angles. Over 25 rules are up for erasure in the coming weeks, and the House of Representatives has already voted to eliminate nearly half.
Moreover, the Trump administration has established a regulatory freeze on the adoption of any rules not already in effect, and hurdles for the enactment of new regulations: for every new rule, federal agencies must identify at least two others for repeal.
How far will the rollbacks go before the Trump administration and the supporting industries are satisfied? It depends, mostly, on potential profits increase for the industries in question — but at what cost?
Keep reading...Show less