Elon Musk was criticized for his 'nonetheless, I apologize' tweet after Juanita Broaddrick spread the lie that Paul Pelosi and his attacker were both in their underwear.
30 January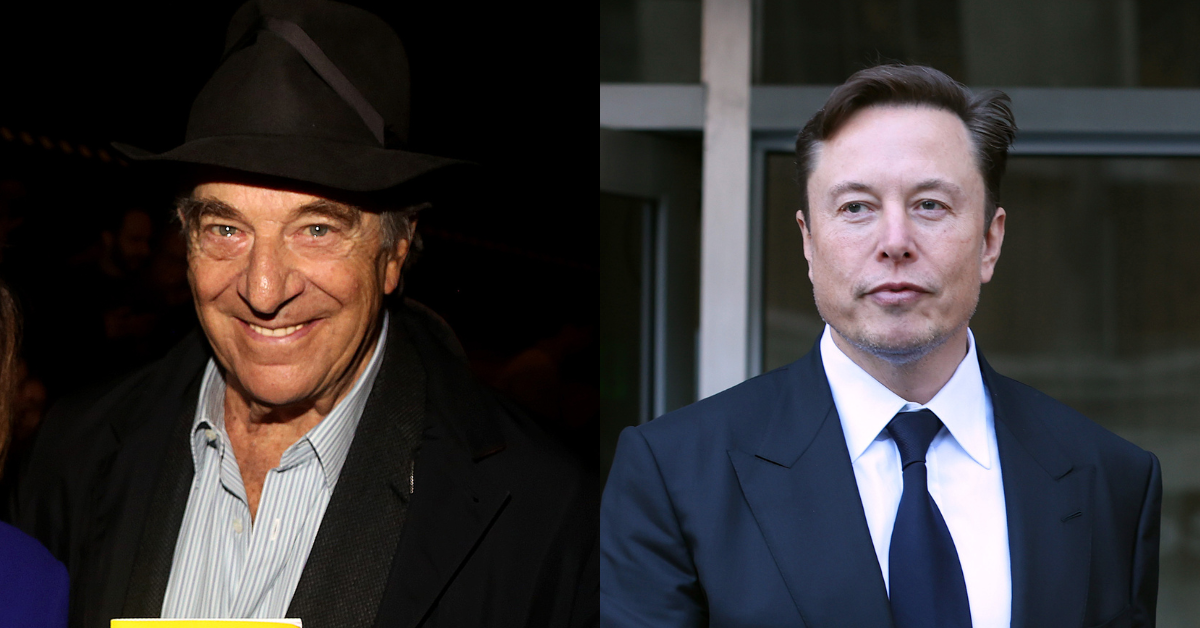 Bruce Glikas/WireImage and Justin Sullivan/Getty Images
After Paul Pelosi was viciously attacked in his home last year, Elon Musk famously and irresponsibly suggested there was "more to this story" and tweeted an unfounded conspiracy theory about the attack.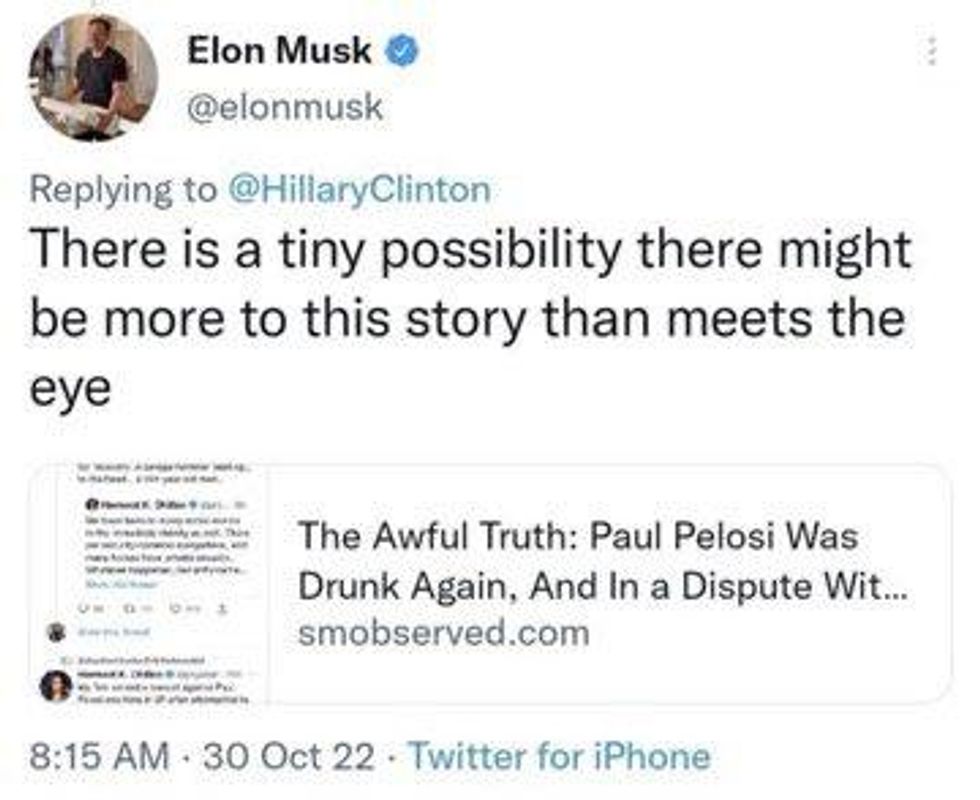 While he later deleted the tweet, many felt the damage was done and called on Musk to apologize to the Pelosis after the bodycam footage of the attack was released last week.
A demand that rankled many on the right, including conspiracy theorist Juanita Broaddrick, who repeated a debunked theory about the attack in her tweet demanding to know why Musk should apologize.
In her tweet, Broaddrick repeated the oft-touted lie that both Pelosi and his attacker were wearing nothing but their underwear when the attack took place and demanded that Musk not apologize to "the left" for spreading the misinformation in the first place.

The claim that both men were in their underwear was used to claim that the assailant was an escort that Pelosi had met at a gay bar and that they had gone back to Pelosi's house together before the attack.
The newly released bodycam footage from officers arriving at the scene after the attack readily disproved the lie that both men were in their underwear.
Pelosi, who had been in bed sleeping before the assailant broke into his house, was in a button-down pajama shirt and boxers — pretty common sleepwear — while the perpetrator was wearing cargo shorts and a sweatshirt.
Rather than refuting Broaddrick's claim about the men being in their underwear, however, Musk simply replied "Nonetheless, I apologize."
People were quick to point out the issue with both Broaddrick's initial tweet and Musk's reply.
When MSNBC's Stephanie Ruhle pointed out that the release of video evidence disproving the conspiracy theory made it the perfect time to apologize to the Pelosis, Musk responded "I did" and linked to his reply to Broaddrick.
This is far from the first time Musk has used Twitter as a platform to spread bizarre and insulting misinformation.
In 2018, when 12 members of a youth soccer team and their coach were trapped in a cave in Thailand, Musk chose to refer to British cave explorer Vernon Unsworth as a "pedo" during an argument over how to rescue the children.
While Unsworth sued Musk for defamation, the jury ultimately decided that Musk had not defamed Unsworth after Musk claimed that he had meant "pedo" as a stand-in for "creepy old man" rather than its literal meaning.