After Republicans' attempt to pass Issue 1 in Ohio failed, Ann Coulter warns 'there won't be any elected Republicans left' by the time they realize abortion rights are popular even in red states.
10 August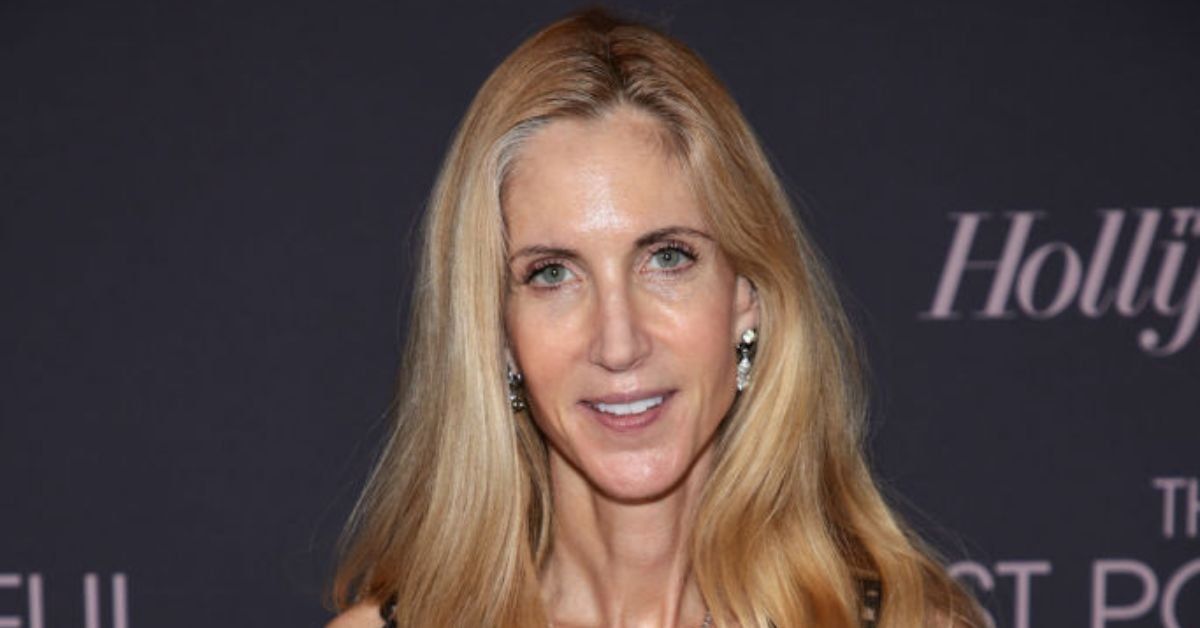 Dimitrios Kambouris/Getty Images for The Hollywood Reporter
Republican media pundit Ann Coulter issued a stark warning to her party following the defeat of the anti-abortion movement in Ohio on Tuesday.
Reproductive rights supporters in the state showed up in droves at the polls to soundly reject Issue 1, a GOP-backed referendum that would have made it more difficult to amend the state's constitution by raising the threshold from a simple majority to a proposed 60% supermajority of state voters.
While the issue of abortion was not a part of the referendum, it was essentially proposed as a GOP tactic to block another amendment up for a vote in November to enshrine abortion rights into the Ohio State Constitution.
After the proposal's overwhelming defeat, Coulter–who supported the overturning of Roe v. Wade–took to social media platform X on Wednesday and lamented:

"Since Dobbs, voters haven't approved abortion restrictions in ANY STATE."
"They've rejected abortion restrictions in Kentucky, Montana, Michigan, Kansas, Vermont and California … and now, Ohio."
Coulter shared a New York Times graphic of the election results showing the Buckeye State's rejection of Issue 1 by a 14-point margin.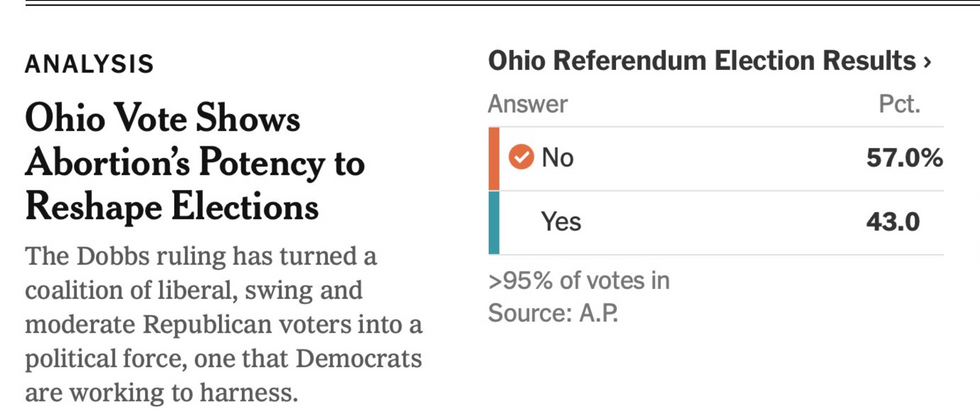 @AnnCoulter/X
The AP explained how the failure of Issue 1 was relevant to the ongoing battle for women's reproductive rights following last year's Supreme Court ruling on Dobbs v. Jackson Women's Health Organization.
"While abortion was not directly on the special election ballot, the result marks the latest setback for Republicans in a conservative-leaning state who favor imposing tough restrictions on the procedure."
"Ohio Republicans placed the question on the summer ballot in hopes of undercutting the citizen initiative that voters will decide in November that seeks to enshrine abortion rights in the state."
GOP Ohio Secretary of State Frank LaRose–who pushed for Issue 1–claimed in a statement that out-of-state Democrats were to blame for the defeat.
Said LaRose on X:

"We were dramatically outspent by dark money billionaires from California to New York, and the giant 'for sale' sign still hangs on Ohio's constitution."
"Ohioans will see the devastating impact of this vote soon enough."
But Coulter disagreed and argued in a subsequent posting:
"By the time Republicans notice states keep voting IN FAVOR of abortion, there will be no elected Republicans left. Ohio makes it 7."
"[A 'no' vote is pro-abortion]"
Users weighed in on the conversation.
Tuesday's election results suggest that the fight for reproductive rights remains a powerful motivator to get people to the polls, even if the issue is not directly on the ballot.

Democratic President Joe Biden lauded his party's victory in rejecting the referendum.
He said in a statement:
"Today, Ohio voters rejected an effort by Republican lawmakers and special interests to change the state's constitutional amendment process."
"This measure was a blatant attempt to weaken voters' voices and further erode the freedom of women to make their own health care decisions."
"Ohioans spoke loud and clear, and tonight democracy won."