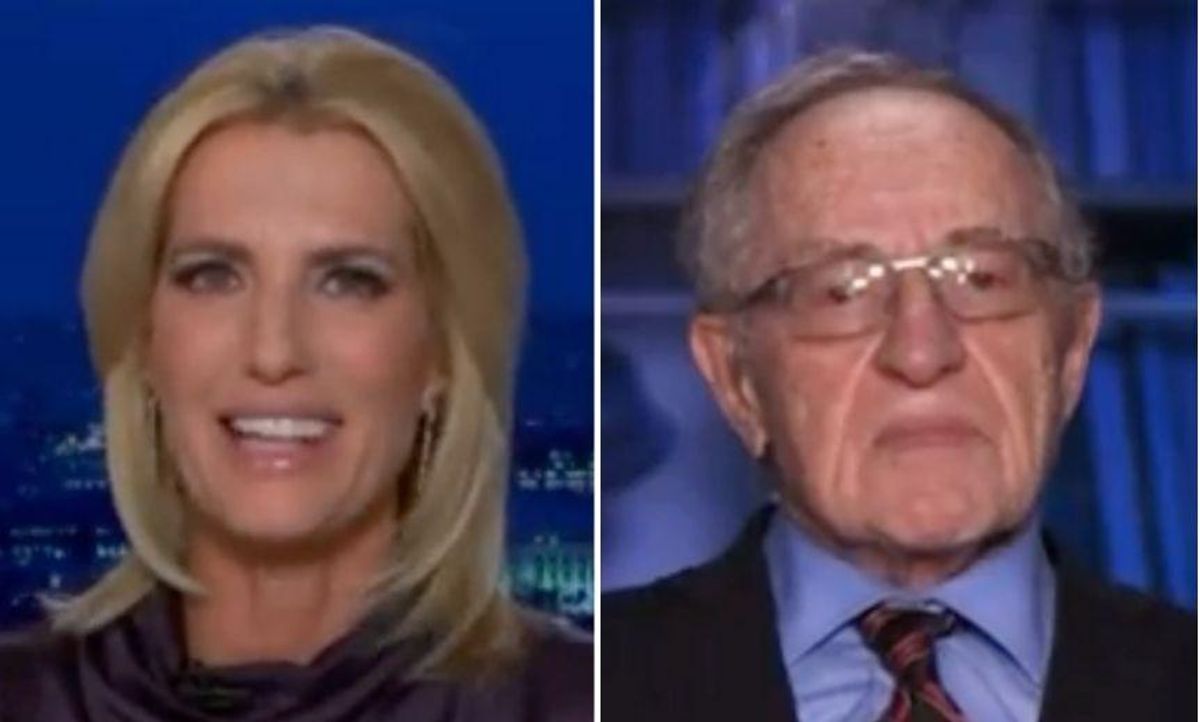 Fox News
Far-right Fox New host Laura Ingraham has continuously peddled disinformation on vaccines against the virus that's killed over 600 thousand Americans.
This is despite Ingraham heaping praise upon the vaccines when former President Donald Trump was still in office, crediting him for the breakthrough as the doses began to dole out.
Ingraham's latest screeds have focused on decrying government efforts to ramp up vaccinations, even as stronger, deadlier variants of the virus continue to emerge. She's condemned the use of vaccine passports by private businesses and railed against door-to-door vaccine information initiatives.
In her Thursday night broadcast, Ingraham brought on pro-Trump lawyer Alan Dershowitz, who defended the former President in his first Senate impeachment trial.
But this time, Dershowitz wasn't on her side.
Watch below.
When Ingraham once again parroted the talking point that the vaccine hasn't been "fully approved," Dershowitz informed her that the smallpox vaccine wasn't either.

He continued:
"I have a right to get on an airplane and know that everybody on that airplane is vaccinated or tested. You may have the right not to get vaccinated, but you have no right to spread the disease to me, even if you won't kill me."
A bewildered Ingraham leapt to interrupt Dershowitz, claiming vaccine advocates wanted to "deprive people of their constitutional rights."
She then scurried off to break as Dershowitz was speaking.
The clip made waves on social media.
Some were amazed to find themselves agreeing with Dershowitz.