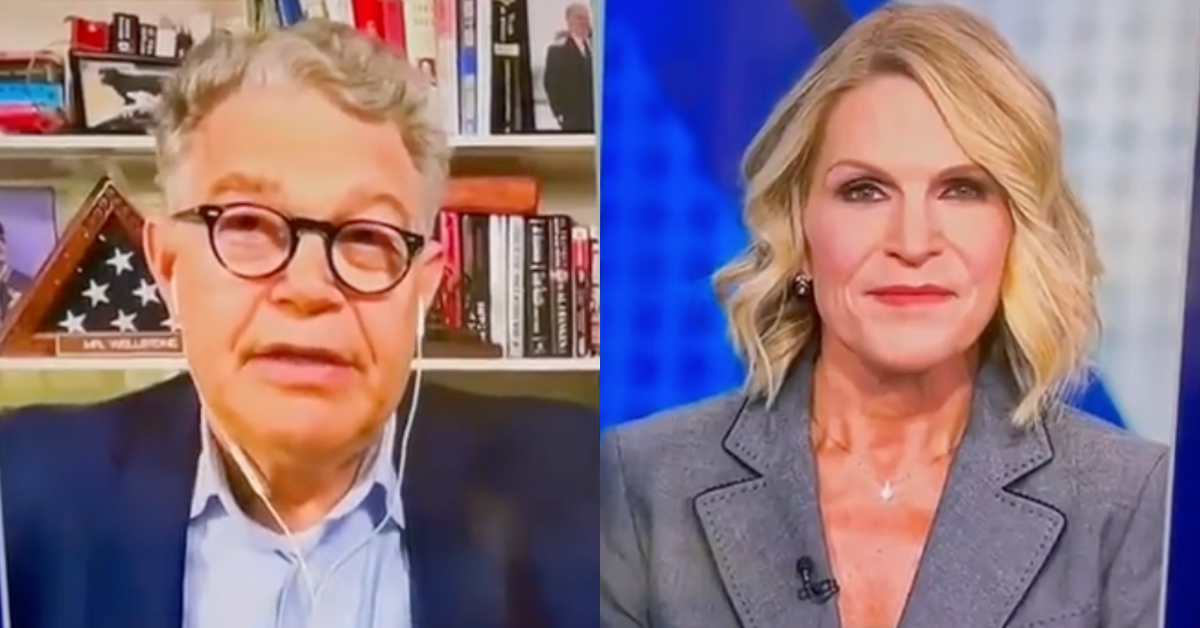 CNN
Former Minnesota Democratic Senator Al Franken clashed with Republican strategist Alice Stewart during an appearance on CNN over the weekend after he asked her to defend a claim about why Attorney General Merrick Garland's Supreme Court nomination was "held up" in 2016.
The two had been weighing in on remarks by Chief Justice John Roberts, who publicly defended the legitimacy of the Court for the first time since it, in its ruling in Dobbs v. Jackson Women's Health Organization, overturned Roe v. Wade, the 1973 landmark decision that once protected a person's right to choose reproductive health care without excessive government restriction.
Roberts had said that he is "not sure who would take up that mantle" if the Court "doesn't retain its legitimate function of interpreting the constitution," adding that no one wants "the political branches telling you what the law is, and you don't want public opinion to be the guide about what the appropriate decision is."
But Franken disagreed with Roberts' take, saying the Court was undermined years ago when a Republican Senate majority refused to proceed with confirmation hearings for Garland, who had been nominated by former President Barack Obama to serve on the Court.
Things grew a bit more heated once he was forced to fact-check Stewart, who openly lied about the circumstances that impacted the Supreme Court pick.

You can watch the exchange below.

Garland is perhaps best known for being at the center of Mitch McConnell's controversial decision not to hold hearings to fill the vacant seat on the Court in the wake the death of Justice Antonin Scalia, perhaps the court's most prominent conservative voice. At the time, the then-majority leader refused to hold confirmation hearings for Garland, arguing that the pick should not be considered during an election year.
However, McConnell reversed course once former President Donald Trump won the 2016 presidential election, ultimately seating Justices Neil Gorsuch, Brett Kavanaugh, and Amy Coney Barrett, securing a conservative majority on the court.
Justice Barrett was famously nominated mere days prior to the 2020 election, and McConnell had no qualms about holding confirmation hearings for her, completely reversing his own made-up rule to justify holding up Garland's nomination.
Franken went on to note that South Carolina Republican Senator Lindsey Graham later supported filling Supreme Court vacancies during election years, further undermining the Court's legitimacy, adding:
"They've stolen two seats: the one that Merrick Garland wasn't given a hearing for, and the one that [Justice Amy] Coney Barrett, where she was seated a week before the [2020] election."
"That destroyed the legitimacy of the court."
Stewart disputed Franken's assessment, saying that Garland's nomination was held up because "we had a divided government ― we had a Democrat in the White House and we had Republicans in control [of Congress]."
When Franken pointed out that "That's not what McConnell said," Stewart claimed that there is a historical precedent for delaying Supreme Court confirmations during an election year, saying that when the country is "close to an election year and you have divided government ... there typically is an inclination to wait."
But Franken was not having it, and when he demanded that she "Tell me when this happened before," she stammered and could not answer.
The exchange quickly went viral and many praised Franken's tenacity.

Stewart has clashed with CNN guests before, notably earlier this summer shortly after the Supreme Court overturned Roe.

Guy Cecil, the chairman of the progressive super PAC Priorities USA, had viewers cheering after he shut down the pro-life Stewart, who made the erroneous claim that Democrats are fine with abortion "up to delivery," an activity the rest of us would simply call "birth."
Stewart could not answer when Cecil fired back, asking that she tell him "how many cases of a woman having an abortion at delivery do you know of that have been reported."