People weighed in on former Republican President Donald Trump's dream public tribute to himself.
22 October 2022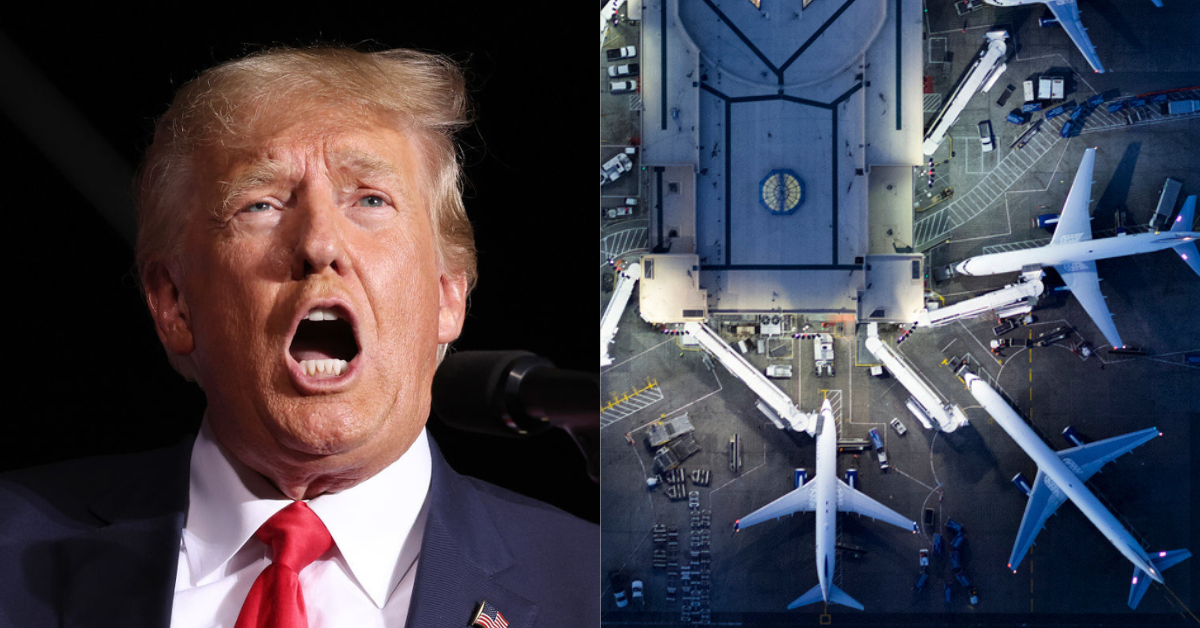 Justin Sullivan/Getty Images; Michael H/Getty Images
If there's one thing former Republican President Donald Trump wants as a lasting tribute to his presidency, it's an airport bearing his name. Trump grew up where airports were named or renamed after former New York City mayor Fiorello La Guardia and Democratic President John F. Kennedy.
With neither airport likely to be renamed in his honor, where should a Trump Airport go?
George Takei took to Twitter to ask just that question.
Here are just a few of the responses, with one area on foreign soil proving particularly popular.
Although Russia wasn't the only option outside the United States.
Some suggested locations closer to home...

...with many having a recurring theme.
While some went with ideas a little more difficult to achieve.
Although, is an airport really necessary when you have the best bigly brain?

Like all modern former Presidents—even Richard Nixon—Trump should eventually get a library.

An airport though?
That might be a long shot.