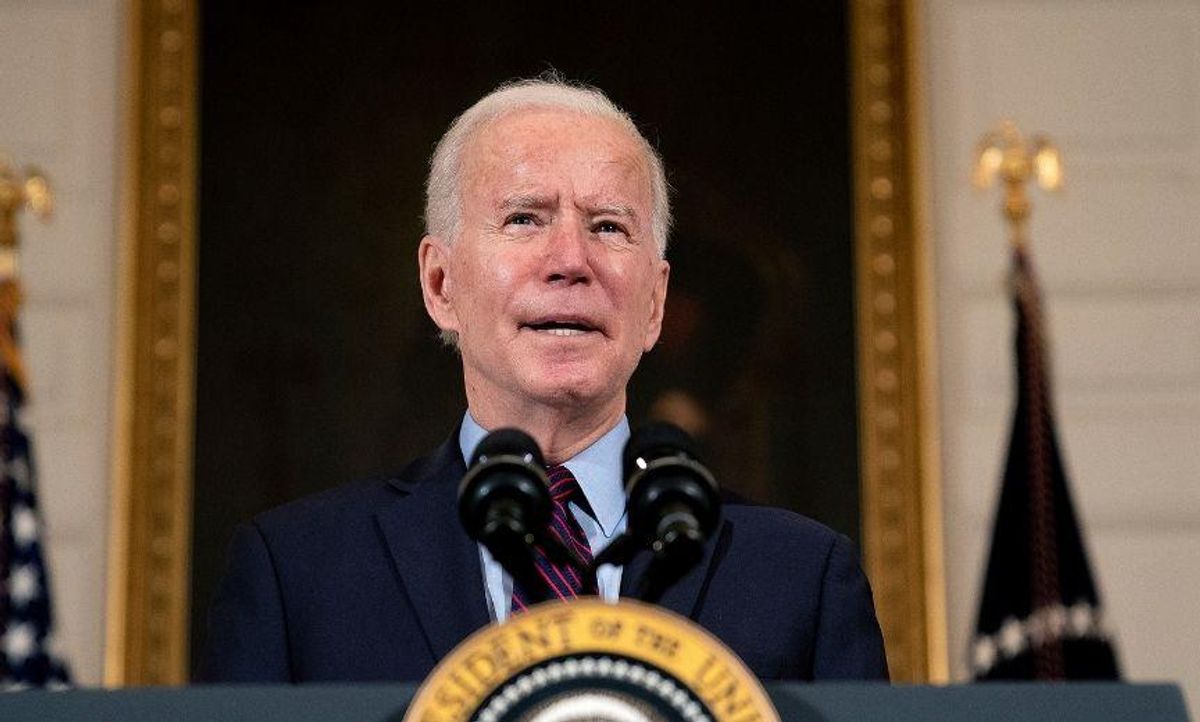 Stefani Reynolds-Pool/Getty Images
Over the course of the 2020 campaign, then-President Donald Trump held crowded rallies packed with thousands of his supporters in his effort to secure a second term. He also spent months parroting baseless and outright false claims about the devastating pandemic, frequently contradicting his own officials in the process.
A study published late last year found that Trump's reelection campaign rallies contributed to at least 30 thousand cases of the highly contagious virus, while Trump mocked now-President Joe Biden for holding smaller gatherings that complied with CDC guidelines against them.
Just over two weeks into his tenure, Biden will fly on Air Force One for the first time as President on Friday, returning to his home state of Delaware for the weekend.
Despite its own spread of disinformation surrounding the pandemic, Fox News reported that Biden—who has been vaccinated and is flying on a private government plane—was flouting CDC guidelines.
Beyond the headline, the article qualifies:

"Biden, who has a home outside Wilmington, Delaware, is expected to fly on Air Force One and will avoid much of the travel risks associated with commercial flights or traveling on other methods of public transportation like bus or train."
It goes on to mention Trump's own usage of Air Force One during the pandemic:
"Former President Trump made multiple trips to his Mar-a-Lago resort in Palm Beach, Fla. amid the pandemic last year."

Twitter users slammed Fox for its headline.
They didn't hesitate to point out the network's hypocrisy.
Shortly after, Fox began trending on Twitter.