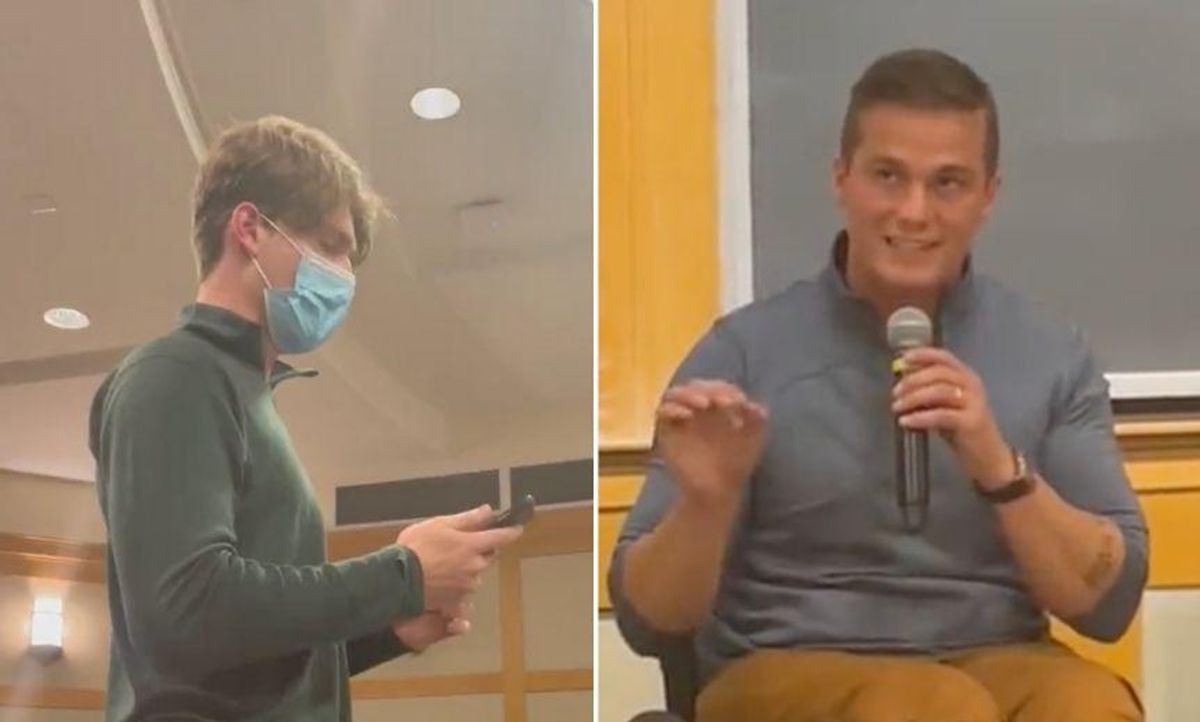 @JDCocchiarella/Twitter
Far-right freshman Congressman Madison Cawthorn of North Carolina has repeatedly embraced Christian fascism and white nationalism since his ascent to power.
In his efforts to promote the lie that the 2020 election was somehow stolen by Democrats engaging in widespread election fraud, Cawthorn has urged Christians to "take our country back" amid what he believes is a "spiritual battle." He's repeatedly referred to the Capitol insurrectionists as "political prisoners." He's foreseen "bloodshed" if elections continue to be "stolen."
Now, recent reports from Rolling Stone claim that Cawthorn, along with other far-right members of Congress, played an integral role in efforts to subvert the will of the people during the January 6 joint congressional session to nationally certify then-President-elect Joe Biden's victory. Cawthorn also spoke at the infamous Save America rally that day, calling on supporters to make their voices heard against the "cowards" in Washington, D.C.
Cawthorn's repeated smears against the integrity of U.S. elections have contributed to an erosion of faith in American democracy in those on the right, and now he's being called out for it.
Watch below.
Cawthorn stammered before repeating further nonsense that state executive branches unconstitutionally overruled state legislatures on election protocols in a number of swing states—an argument that repeatedly failed in court in the aftermath of the election.
The exchange got people talking.
It also wasn't lost on people that Cawthorn cited the incorrect section.

Sadly, to those Cawthorn is targeting with these lies, none of these refutations will matter.