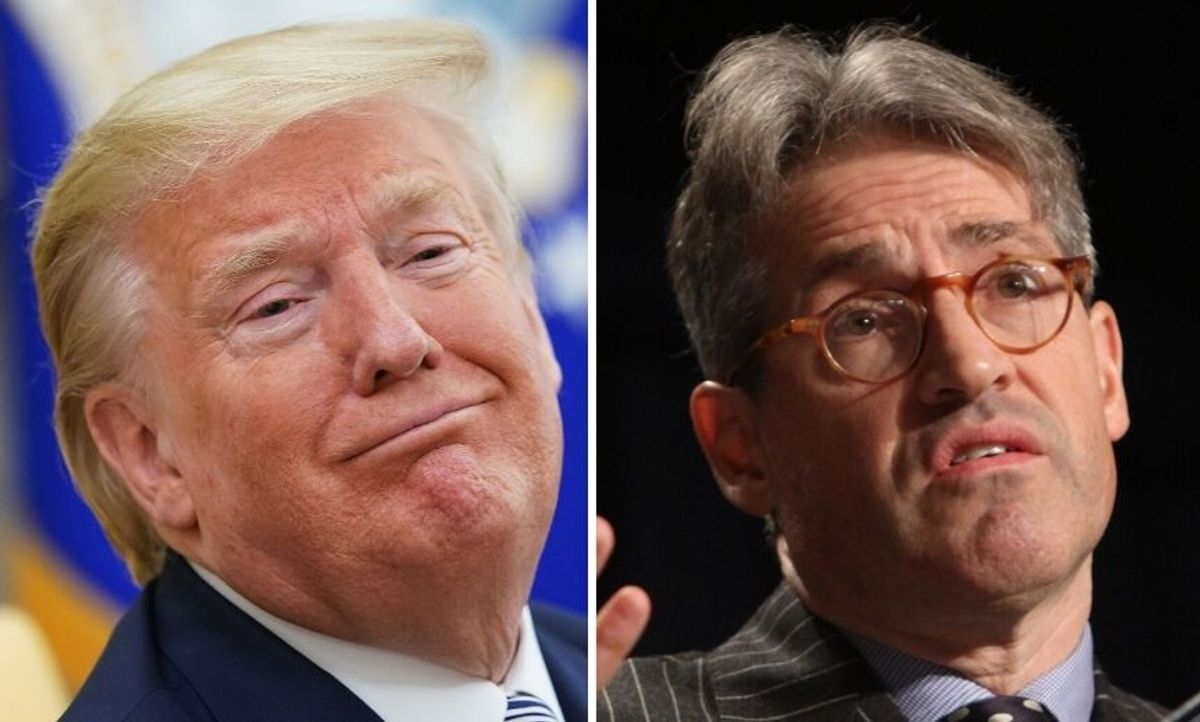 MANDEL NGAN/AFP via Getty Images // Chris Kleponis-Pool/Getty Images
Then-candidate Donald Trump's election chances seemed all but shot when a hot mic recording of him bragging about grabbing women "by the p---y" leaked in the final month before the 2016 general election.
Trump claimed that "when you're a star, they let you do it."
We now know that the country lets you become President as well, despite bragging on tape about sexual assault.
In the ensuing years since Trump's ascension, politicos across the country have analyzed how in the world such a damning tape didn't dash Trump's chances outright.
Rolling Stone writers Emerson Brooking and P.W. Singer said the tape marked an epoch in U.S. politics—when virality, not virtue began dictating voters' choices. "This was the moment," they wrote, "that the old gatekeepers were swept aside, their indignation and appeals to 'decency' kicked to the curb with them."
"What I remember from this period," wrote the Washington Post's Phillip Bump, "Was Trump emerging from Trump Tower in New York City the morning after the tape was reported and stepping into a crowd waiting outside. He didn't face angry chants but, instead, supportive cheers. He gave out some high-fives and went back inside. A few hours earlier he'd tweeted a rejection of the idea that he'd drop out.
Those rumblings of the demise of decency have since been fully realized, most recently with comments from Evangelical author and Christian radio host Eric Metaxas, who was less disgusted by Trump's comments than he was with Democrats' reaction to them.
Metaxas said at the Q 2020 Virtual Summit:

"I also think that the viciousness on the left toward him pushed me toward him. I have never in my life seen anything. When you take a hot mic moment from 15 years ago, and you keep it you're a network supposedly you're a news network and you keep it until the last second in October and you air it as though he just said it, I think who among us has not said horrifying things? ... So that level of viciousness blew my mind and made me think, perhaps I am missing something here. And perhaps, God chose Trump to shame the Church."
Sadly, his comments aren't an exception to the white evangelical stance on Trump, but rather the rule. Exit polls in the 2016 election indicated that around 80 percent of white evangelical Christians voted for Trump.
White evangelicals remain solidly planted in camp Trump just ahead of the 2020 election, but people were still confounded by Metaxas's comments.
The church's defense of Trump speaks volumes.
For a deeper look into the white evangelism's unholy alliance with politicians like Trump, check out The Immoral Majority, available here.
Keep reading...Show less